Home
Overview
Stables
Hatchery
Inventory
Wardrobe
Referrals
Settings
Seasonal Festival
World Map
Generator
Breeding Grounds
Nurturing Grounds
Party
Task Log
Mission Log
Quest Log
Themed Pet Codex
Player Trades
Trade Broker
Currency Exchange
Eggling Auction
Pick a Door
Official Games
Un-Official Games
Jinxie's Jamboree
Festival Shop
Diamond Shop
Avatar Shop
Scale Shop
Inbox
Forums
Community Polls
Advanced Search
November 27th, 2022

106 Online
9:07 AM
Advanced Search




Active Players on Sylestia
Category
Total
Yesterday
Players
3,211
553
Sylestia Pet Data
Category
Total
Yesterday
Pets
7,442,491
2,544
Generated
575,537
499
Captured
1,102,856
232
Bred
5,764,062
1,813
Statistics updated daily at midnight
Recent Announcements
Thread
Posted
New Feature: Trait Ext.. Nov 22 Black Friday Extravaga.. Nov 22 Revamped Feature: Hatc.. Nov 15 Fall Festival Pet Trai.. Oct 27 Fall Festival Overview Oct 27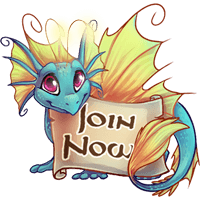 Forum Index > Games, Contests, and Giveaways > 2022 Secret Santa
Page 1
Author
Thread Post
Vineyiea
Level 75
Guardian of the Realm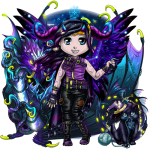 Joined: 5/2/2017
Threads: 176
Posts: 4,991
Posted: 11/23/2022 at 10:09 AM
Post #1
Welcome to Vineyiea's Secret Santa! It's been a couple of years since I last did this-but this is meant for players who have been playing a long time (or players who have earned a lot in a short time). In this Secret Santa there is a minimum gift price so no one gets cheap and easy presents!



Rules
1. Minimum gift will be 125 diamonds or 250k.
2. I have every right to deny you if I believe you will not be able to keep to the rules
3. Before you give your present, please mail me what it is at Dec.20th at the latest, so your gift can be checked for following the rules (minimum gift amount). If I believe your gift is not good enough, you will be skipped and the person giving you a gift will gift you person you're meant to be gifting.
4. Don't complain to me your presents not suited for you.
5. No gifting unfinished pet projects.
6. No adding wishlists to your post, this could limit what the player thinks they need to get you.
7. Please put some effort into your gift!
8. A mixture of gifts is fine! As long as the total equals 250k or more.
9. Add your favourite Christmas song to your post so I know you read the rules!
10. If you gift art-make sure that it is decent quality and what they want (eg. if they never show any interested in art don't give them that)
11. Please ping me when entering, and include your username and favourite Christmas song!
12. On the 24th or 25th please either PM or ping on this thread the person you are giving your gifts to!


Deadlines
Sign-ups end - Dec.5th
Send your gift ideas to me- Dec.20th
Gifting- Dec.24/25th


Song List
-Sleigh Ride by Pentatonix
-Trans-Siberian Ochestra
-Mary Did You Know by Pentatonix



List of Participants
-Vineyiea
-Fox
-Tigress

Edited By Vineyiea on 11/24/2022 at 7:36 AM.
Fox
Level 75
Master Sylestiologist
Joined: 3/10/2014
Threads: 393
Posts: 11,580
Posted: 11/23/2022 at 5:21 PM
Post #2
I'll enter. :)

Username: Fox
ID: 17165 - just in case

I actually don't really like Christmas music at all. :') If I had to choose a "favourite" I guess I like Trans-Siberian Ochestra. Not a song, but a band... Pretty much the only "Christmas" music I can deal with. xD
Vineyiea
Level 75
Guardian of the Realm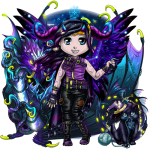 Joined: 5/2/2017
Threads: 176
Posts: 4,991
Posted: 11/23/2022 at 6:19 PM
Post #3
I love Trans-Siberian Ochestra! And Pentatonix-those are pretty much the only christmas songs I like either lol
Tigress
Level 75
Bug Buddy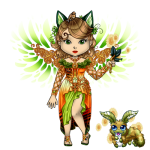 Joined: 5/17/2015
Threads: 365
Posts: 9,836
Posted: 11/24/2022 at 3:49 AM
Post #4
Hi, I'd love to enter!

Username: Tigress
Fav Christmas song: Mary Did You Know - Pentatonix
Vineyiea
Level 75
Guardian of the Realm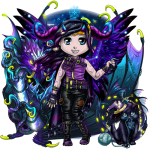 Joined: 5/2/2017
Threads: 176
Posts: 4,991
Posted: 11/24/2022 at 7:37 AM
Post #5
Have you down!
Go to Top
This Page loaded in 0.029 seconds.
Terms of Service | Privacy Policy | Contact Us | Credits | Job Opportunities




© Copyright 2011-2022 Sylestia Games LLC.
All names and logos associated with Sylestia are Trademarks of Sylestia Games LLC.
All other trademarks are the property of their respective owners.
For questions, comments, or concerns please email at Support@Sylestia.com.