Overview
Stables
Hatchery
Inventory
Wardrobe
Referrals
Settings
Seasonal Festival
World Map
Generator
Breeding Grounds
Nurturing Grounds
Party
Task Log
Mission Log
Quest Log
Themed Pet Codex
Player Trades
Trade Broker
Currency Exchange
Eggling Auction
Pick A Door
Official Games
Un-Official Games
Jinxie's Jamboree
Festival Shop
Diamond Shop
Avatar Shop
Scale Shop
Inbox
Forums
Community Polls
Advanced Search
September 28th, 2022

65 Online
1:38 AM
Advanced Search




Active Players on Sylestia
Category
Total
Yesterday
Players
3,249
545
Sylestia Pet Data
Category
Total
Yesterday
Pets
7,334,602
913
Generated
565,318
17
Captured
1,089,987
57
Bred
5,679,274
839
Statistics updated daily at midnight
Recent Announcements
Thread
Posted
Labor Day Diamond Sale Sep 1 Faelora Revamp Update Aug 30 New Feature: Festival.. Aug 17 Summer Festival Pet Tr.. Aug 15 Summer Festival Overvi.. Aug 11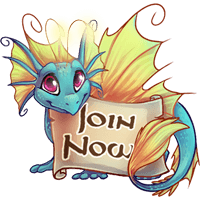 Forum Index > News and Announcements > Labor Day Diamond Sale
Page 2
1, 2
Go to Page:
Author
Thread Post
Snowyj
Level 75
Master Egg Hunter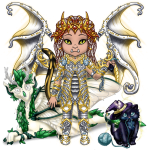 Joined: 5/21/2022
Threads: 3
Posts: 30
Posted: 9/2/2022 at 1:51 AM
Post #11
Just want to add in that this is rather annoying that the tier rewards are coming out for this. If I had known that this would happen, I would have waited to spend rather than at the start of the summer festival.
Edited By Snowyj on 9/2/2022 at 1:51 AM.
Savynn
Level 75
Lurker of the Depths
Joined: 12/18/2012
Threads: 200
Posts: 4,331
Posted: 9/9/2022 at 1:40 PM
Post #12
I was wondering if you would consider giving a bit more time to the diamond sale? Leviathan,Terror of the Deep is also a possible prize for the High Stakes Breeding game, right? With people trying chances there, it would be great if we could still have a chance after the end of the contest if we couldn't get it there.

Though I'm also a little bit confused rereading the rules of the high stakes breeding game.
"Offspring must have been born by Sunday, September 11th at 11:59:59 PM." Does that mean that we can still add eggs that were even laid on the 11th and can just wait for them to hatch or does it mean that the eggs have to be hatched by then? Cause that would also then be a factor on how much longer to have the diamond sale if you consider extending it.

I figure though the worse with extending the diamond sale is that maybe people might buy more diamonds?
Krinadon
Level 75
Guardian of the Realm
Site Administrator
Joined: 12/17/2012
Threads: 974
Posts: 13,728
Posted: 9/9/2022 at 4:23 PM
Post #13
Link: https://www.sylestia.com/forums/?thread=103739&page=2#12
Author: Savynn
Time Posted: 9/9/2022 at 1:40 PM
I was wondering if you would consider giving a bit more time to the diamond sale? Leviathan,Terror of the Deep is also a possible prize for the High Stakes Breeding game, right? With people trying chances there, it would be great if we could still have a chance after the end of the contest if we couldn't get it there.

Though I'm also a little bit confused rereading the rules of the high stakes breeding game.
"Offspring must have been born by Sunday, September 11th at 11:59:59 PM." Does that mean that we can still add eggs that were even laid on the 11th and can just wait for them to hatch or does it mean that the eggs have to be hatched by then? Cause that would also then be a factor on how much longer to have the diamond sale if you consider extending it.

I figure though the worse with extending the diamond sale is that maybe people might buy more diamonds?


For the Breeding Game, yes, the pet just has to be created by that time. We can just check the database to see its genetics - that is how we parse the game anyway. There is way too many to do it by hand. =D

Regarding a sale extension, I probably won't be extending that. I will take it into consideration though.
Go to Page:
1, 2
Go to Top
This Page loaded in 0.028 seconds.
Terms of Service | Privacy Policy | Contact Us | Credits | Job Opportunities
© Copyright 2011-2022 Sylestia Games LLC.
All names and logos associated with Sylestia are Trademarks of Sylestia Games LLC.
All other trademarks are the property of their respective owners.
For questions, comments, or concerns please email at Support@Sylestia.com.