Overview
Stables
Hatchery
Inventory
Wardrobe
Referrals
Settings
Seasonal Festival
World Map
Generator
Breeding Grounds
Nurturing Grounds
Party
Task Log
Mission Log
Quest Log
Themed Pet Codex
Player Trades
Trade Broker
Currency Exchange
Eggling Auction
Pick A Door
Official Games
Un-Official Games
Jinxie's Jamboree
Festival Shop
Diamond Shop
Avatar Shop
Scale Shop
Inbox
Forums
Community Polls
Advanced Search
August 15th, 2022

146 Online
2:31 PM
Advanced Search




Active Players on Sylestia
Category
Total
Yesterday
Players
3,445
495
Sylestia Pet Data
Category
Total
Yesterday
Pets
7,239,681
2,374
Generated
552,161
81
Captured
1,076,307
526
Bred
5,611,198
1,767
Statistics updated daily at midnight
Recent Announcements
Thread
Posted
Summer Festival Overvi.. Aug 11 Patriotic Event Pet Tr.. Jul 1 Patriotic Event Overvi.. Jul 1 Change to Pet Public S.. Jun 8 Spring Festival Pet Tr.. May 14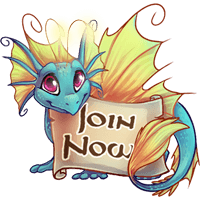 Forum Index > News and Announcements > Patriotic Event Overview
Page 3
1, 2, 3, 4
Go to Page:
Author
Thread Post
Earthprotector49
Level 74
The Kind-Hearted
Joined: 8/13/2018
Threads: 16
Posts: 1,487
Posted: 7/3/2022 at 2:14 PM
Post #21
Theyve either fixed whatever the glitch was, or my situation is different from those of you who arent getting bonus rewards from battling. A few minutes ago, I defeated a Crazed Druid, and got one. It ended up being a Blazing Fireworks Nyte eggling (Dont remember if it was 1-Vis, 2-Vis, or 3-Vis.). The different situation I was referring to was the fact that a few Patriotic events back, I reached the High Priest rank (Im currently working on the High Warlord one.), but in spite of that, am still doing the task for High Priest- nurturing Sylestis.
Edited By Earthprotector49 on 7/3/2022 at 2:16 PM.
GoldGryphon
Level 75
Guardian of the Realm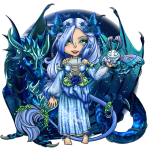 Joined: 1/28/2014
Threads: 73
Posts: 4,239
Posted: 7/3/2022 at 2:23 PM
Post #22
Oh, I have gotten rewards from battling named and elites, not every time, but enough. My Sylestian Service Rank 9 Grand Protector bar is not going up at all. I have now defeated 570 enemies and my bar is still at zero.
Everlost
Level 75
Assistant to the Sculptor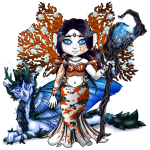 Joined: 12/29/2012
Threads: 113
Posts: 2,008
Posted: 7/3/2022 at 2:25 PM
Post #23
Link: https://www.sylestia.com/forums/?thread=103126&page=2#20
Author: Synnove
Time Posted: 7/3/2022 at 1:58 PM
[quote=2658061]

Yes, this would be an absolutely insane amount of non sylesti enemies you have to defeat. 10x the battles that I did overall, which also includes grinding the previous fests for leaderboards.

Even if you need to do this over multiple patriotic events, this would mean hundreds of hours of grinding non sylesti enemies. Impossible for everyone who isn't able to take multiple hours a day in the current state.

I hope it's not intended and Krin accidentally entered a 0 or two where they shouldnt be X'D

Completing the event task should bring you at least somewhat to the middle of the bar imo :'))

(Also, hope that your hands are doing better today!)


Geez yeah I didn't even think to look at my battle record. I've done 30k battles in my time playing. Even if every single battle was a 3 enemy battle (which it certainly wasn't) that would still only be 90,000 enemies. And for Rank progression it would be considered even less since sylesti enemies aren't included in the count. Idk what the actual point system numbers would be, so maybe that would make it to 250k points, but wow it would be way way too much battling for this.

I def agree with you that the event task should reflect the rank progression. You don't even have to finish the 6000 nurture rank to fill the Caretaking Rank 8 bar. And the release task takes it's rank 8 to halfway.

(and my hands are much better today! still taking it easy on the grind tho, I've only run quests and the elites a couple times)
Edited By Everlost on 7/3/2022 at 2:26 PM.
Krinadon
Level 75
Guardian of the Realm
Site Administrator
Joined: 12/17/2012
Threads: 966
Posts: 13,647
Posted: 7/3/2022 at 4:30 PM
Post #24
There was an issue with the tracker specifically for Lost Grove battles and the Sylestian Service progression. This issue should be fixed. Additionally, now through Tuesday, July 5th, players can earn double the progression from non-Sylesti Lost Grove enemies. This is a temporary bonus to try and offset the bug over the past 2 days.

Regarding the reward boxes off of Elites/Named/Dungeon Bosses - only Dungeon Bosses and non-Dungeon Named are guaranteed. The rest just have a chance to drop it. Elites have a small chance. Dungeon Named have a high chance.

I apologize for the mishap. I will also look into giving players a bonus Dungeon reset this week for the Lost Grove - probably would wipe resets after Thursday. So, players can issue a reset after tonight, clear it by Thursday night, then have the chance to reset it a second time and clear it again. Just make sure to use your week's reset before Friday to get a chance at a second reset.
Vineyiea
Level 75
Guardian of the Realm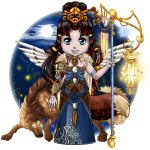 Joined: 5/2/2017
Threads: 170
Posts: 4,933
Posted: 7/3/2022 at 5:52 PM
Post #25
Thanks! I was a bit concerned with the amount of battling I was doing and how no progression was made-was thinking I wouldn't be able to complete it in time!
Yureineko
Level 75
Trickster
Joined: 2/21/2017
Threads: 64
Posts: 1,245
Posted: 7/3/2022 at 5:53 PM
Post #26
I just realized this, I'm glad you found out. >.>

I noticed that I was progressing through rank 7 at more than twice the rate with nurturing than with battling.

Thank you for the extra grace period!
Briarwood
Level 75
Master Egg Hunter
Joined: 8/11/2020
Threads: 28
Posts: 377
Posted: 7/4/2022 at 11:55 AM
Post #27
I'm not sure if I misunderstood this part: "For every named defeated within the Lost Grove, you will receive a 2-Visible Blazing Fireworks Themed Pet with a guarenteed Restricted Wild Trait!", but I've defeated four named so far and none of them have given me any pets, so I was wondering if that could be clarified a bit?
Krinadon
Level 75
Guardian of the Realm
Site Administrator
Joined: 12/17/2012
Threads: 966
Posts: 13,647
Posted: 7/4/2022 at 3:58 PM
Post #28
Link: https://www.sylestia.com/forums/?thread=103126&page=3#27
Author: Briarwood
Time Posted: 7/4/2022 at 11:55 AM
I'm not sure if I misunderstood this part: "For every named defeated within the Lost Grove, you will receive a 2-Visible Blazing Fireworks Themed Pet with a guarenteed Restricted Wild Trait!", but I've defeated four named so far and none of them have given me any pets, so I was wondering if that could be clarified a bit?


Sorry about that. That was left over text from last year's event. I have updated it to reflect the changes made to this year's event.
Wampera
Level 75
Guardian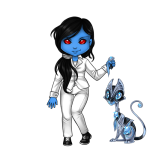 Joined: 11/29/2013
Threads: 28
Posts: 174
Posted: 7/5/2022 at 3:52 PM
Post #29
well, it was fun, but i'm probably mostly done with this event. I will defeat enemies to finish 8 rank of warlord (i'm at half of that rank) and that is all i can do. I finished Priest rank, but cant finish that druid one, so 9th rank is and will stay closed to me.
I'm not hoarder so i dont have any pets to releas
Krinadon
Level 75
Guardian of the Realm
Site Administrator
Joined: 12/17/2012
Threads: 966
Posts: 13,647
Posted: 7/8/2022 at 12:11 AM
Post #30
Everyone's Orb of Memories cooldown should be reset for this week if it's already been used. Also, just a reminder, the ongoing Diamond Sale and Diamond Progressive Bonus Event will end after Sunday, July 10th!

The rest of the event festivities will still remain active through July 24th.
Go to Page:
1, 2, 3, 4
Go to Top
This Page loaded in 0.038 seconds.
Terms of Service | Privacy Policy | Contact Us | Credits | Job Opportunities
© Copyright 2011-2022 Sylestia Games LLC.
All names and logos associated with Sylestia are Trademarks of Sylestia Games LLC.
All other trademarks are the property of their respective owners.
For questions, comments, or concerns please email at Support@Sylestia.com.