Overview
Stables
Hatchery
Inventory
Wardrobe
Referrals
Settings
Seasonal Festival
World Map
Generator
Breeding Grounds
Nurturing Grounds
Party
Task Log
Mission Log
Quest Log
Themed Pet Codex
Player Trades
Trade Broker
Currency Exchange
Eggling Auction
Pick A Door
Official Games
Un-Official Games
Jinxie's Jamboree
Festival Shop
Diamond Shop
Avatar Shop
Scale Shop
Inbox
Forums
Community Polls
Advanced Search
July 5th, 2022

133 Online
4:17 PM
Advanced Search




Active Players on Sylestia
Category
Total
Yesterday
Players
3,382
509
Sylestia Pet Data
Category
Total
Yesterday
Pets
7,159,512
2,011
Generated
547,864
284
Captured
1,070,608
187
Bred
5,541,028
1,540
Statistics updated daily at midnight
Recent Announcements
Thread
Posted
Patriotic Event Pet Tr.. Jul 1 Patriotic Event Overvi.. Jul 1 Change to Pet Public S.. Jun 8 Spring Festival Pet Tr.. May 14 Spring Festival Overvi.. May 14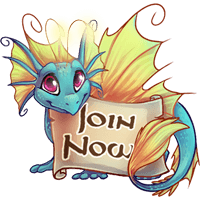 Forum Index > Official Games and Contests > 2022 Easter Event - Create an Easter Egg...
Page 3
1, 2, 3, 4, 5
Go to Page:
Author
Thread Post
Atriella
Level 75
Cutely Creative
Joined: 1/28/2014
Threads: 212
Posts: 5,330
Posted: 4/24/2022 at 8:43 PM
Post #21
here is my Aeri with an egg~
Edited By Atriella on 4/29/2022 at 12:13 PM.
Vanilaextract
Level 75
Master Egg Hunter
Joined: 3/4/2022
Threads: 2
Posts: 115
Posted: 4/25/2022 at 6:01 PM
Post #22
Digital Easter Egg Submission 2022
Kingelapids
Level 69
Knight
Joined: 5/24/2021
Threads: 8
Posts: 130
Posted: 4/27/2022 at 1:37 PM
Post #23
I really don't know if this is an acceptable entry (for either traditional or digital) so I am putting it here.

Kivoichi
Level 75
Champion
Joined: 10/2/2021
Threads: 49
Posts: 956
Posted: 4/28/2022 at 3:56 PM
Post #24
This would be in Traditional.
Torey
Level 75
Wondrous Witch
Joined: 12/29/2017
Threads: 56
Posts: 577
Posted: 4/29/2022 at 3:15 PM
Post #25
Link: https://www.sylestia.com/forums/?thread=102311&page=2#13
Author: Krinadon
Time Posted: 4/18/2022 at 9:17 PM
[quote=2641092]

The Traditional is for decorating/creating like physical art of some sort. So if you drew art, even if not in a digital program, you can post it in this contest.


Drawings, digital or on paper, go in the Digital Art section. 3D crafts such as dyed eggs, sculptures go in the Traditional section.
Kingelapids
Level 69
Knight
Joined: 5/24/2021
Threads: 8
Posts: 130
Posted: 4/29/2022 at 9:40 PM
Post #26
Thanks mate :D
Rapidbrush
Level 75
Warden of Umbra
Joined: 4/27/2022
Threads: 0
Posts: 21
Posted: 4/30/2022 at 1:09 AM
Post #27
The Modeling + UV Process & Bonus Shots: https://imgur.com/a/B0BvtZl#wIGEMbk
The Product:


(No BG version)

I promise they look better zoomed in when you click on the links!! Please check out all the renders!!



The Photographic Images/Backgrounds are from the rendering engine(?) in Substance Painter. There are also renders that have blank/white backgrounds incase the scene rendering backgrounds aren't allowed

I tried to go for a sylesti egg that had a vine around it to hint at possible traits the eggling might have as well as possible markings/runes! Looks like someone painted over some of the egg though!
Edited By Rapidbrush on 5/1/2022 at 1:52 AM.
Aphelion
Level 75
Fright Master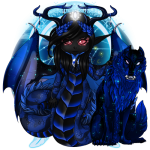 Joined: 5/14/2016
Threads: 113
Posts: 9,825
Posted: 4/30/2022 at 8:50 AM
Post #28
Does there have to be a sylesti in the picture? I'm just about finished with mine and I just realised that I might have not understood the rules entirely. As of now, it's just my avatar - is that acceptable?
ParodyCatharsis
Level 75
High Warlord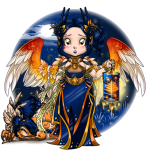 Joined: 10/18/2018
Threads: 26
Posts: 1,399
Posted: 4/30/2022 at 10:24 AM
Post #29
As long as it's Sylestia related. Of which, yours is, so you should be fine.
Edited By Ksng on 4/30/2022 at 10:26 AM.
Aphelion
Level 75
Fright Master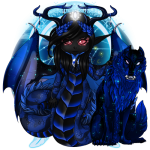 Joined: 5/14/2016
Threads: 113
Posts: 9,825
Posted: 4/30/2022 at 10:37 AM
Post #30
Thank you! ^-^
Go to Page:
1, 2, 3, 4, 5
Go to Top
This Page loaded in 0.036 seconds.
Terms of Service | Privacy Policy | Contact Us | Credits | Job Opportunities
© Copyright 2011-2022 Sylestia Games LLC.
All names and logos associated with Sylestia are Trademarks of Sylestia Games LLC.
All other trademarks are the property of their respective owners.
For questions, comments, or concerns please email at Support@Sylestia.com.