Overview
Stables
Hatchery
Inventory
Wardrobe
Referrals
Settings
Seasonal Festival
World Map
Generator
Breeding Grounds
Nurturing Grounds
Party
Task Log
Mission Log
Quest Log
Themed Pet Codex
Player Trades
Trade Broker
Currency Exchange
Eggling Auction
Pick A Door
Official Games
Un-Official Games
Jinxie's Jamboree
Festival Shop
Diamond Shop
Avatar Shop
Scale Shop
Inbox
Forums
Community Polls
Advanced Search
May 25th, 2022

170 Online
11:48 AM
Advanced Search




Active Players on Sylestia
Category
Total
Yesterday
Players
3,245
587
Sylestia Pet Data
Category
Total
Yesterday
Pets
7,072,065
3,004
Generated
536,130
288
Captured
1,057,487
537
Bred
5,478,448
2,179
Statistics updated daily at midnight
Recent Announcements
Thread
Posted
Spring Festival Pet Tr.. May 14 Spring Festival Overvi.. May 14 Ancient Temple - The 4.. May 8 Diamond Shop Update Apr 18 Regarding Frequent Log.. Apr 18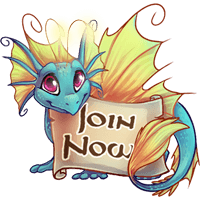 Forum Index > News and Announcements > New Feature: Themed Pet Codex
Page 4
1, 2, 3, 4
Go to Page:
Author
Thread Post
Junco
Level 75
High Warlord
Joined: 4/6/2013
Threads: 28
Posts: 691
Posted: 3/13/2022 at 9:41 AM
Post #31
In addition to this feature being a boon to Themed designers and newer players who are not as familiar with the vast catalogue of Themes this site has, I believe the fact that we can see all of the pretties for a species at the same time is also vitally important. So thanks!
Anemochory
Level 75
Sylestiologist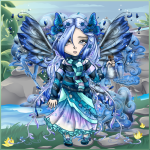 Joined: 8/29/2016
Threads: 150
Posts: 1,408
Posted: 3/13/2022 at 3:02 PM
Post #32
This helps so much! Seeing the designs all in one place gives such a good overall picture of the existing themes. It's much easier than using the Advanced Search to find themes. Thanks for this new feature!
Limor
Level 72
The Kind-Hearted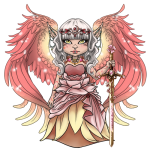 Joined: 7/5/2016
Threads: 287
Posts: 19,017
Posted: 3/13/2022 at 5:33 PM
Post #33
are some species purposely shown as only 5v in the codex?
Krinadon
Level 75
Guardian of the Realm
Site Administrator
Joined: 12/17/2012
Threads: 956
Posts: 13,535
Posted: 3/13/2022 at 5:40 PM
Post #34
Link: https://www.sylestia.com/forums/?thread=102026&page=4#33
Author: Limor
Time Posted: 3/13/2022 at 5:33 PM
are some species purposely shown as only 5v in the codex?


They are ones whom do not have a dedicated saved Trait showcase, so they're reverting to the species default that's used when selecting "Matching". We will try and get these added over time, but there's like 800ish that still need to be set up so it will take some time.
Limor
Level 72
The Kind-Hearted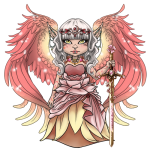 Joined: 7/5/2016
Threads: 287
Posts: 19,017
Posted: 3/13/2022 at 5:52 PM
Post #35
ahh ok thanks for the response! must have missed that
Go to Page:
1, 2, 3, 4
Go to Top
This Page loaded in 0.023 seconds.
Terms of Service | Privacy Policy | Contact Us | Credits | Job Opportunities
© Copyright 2011-2022 Sylestia Games LLC.
All names and logos associated with Sylestia are Trademarks of Sylestia Games LLC.
All other trademarks are the property of their respective owners.
For questions, comments, or concerns please email at Support@Sylestia.com.