Overview
Stables
Hatchery
Inventory
Wardrobe
Referrals
Settings
Seasonal Festival
World Map
Generator
Breeding Grounds
Nurturing Grounds
Party
Task Log
Mission Log
Quest Log
Player Trades
Trade Broker
Currency Exchange
Eggling Auction
Pick A Door
Official Games
Un-Official Games
Jinxie's Jamboree
Festival Shop
Diamond Shop
Avatar Shop
Scale Shop
Inbox
Forums
Community Polls
Advanced Search
January 17th, 2022

3 Online
5:06 AM
Advanced Search




Active Players on Sylestia
Category
Total
Yesterday
Players
3,471
667
Sylestia Pet Data
Category
Total
Yesterday
Pets
6,827,855
2,502
Generated
525,756
256
Captured
1,034,320
340
Bred
5,267,779
1,906
Statistics updated daily at midnight
Recent Announcements
Thread
Posted
2022 Official Changelo.. Jan 3 Winter Festival Pet Tr.. Dec 23 Winter Festival Overvi.. Dec 18 Sylestia's 9th Ann.. Dec 17 Site Downtime - 12/6 @.. Dec 6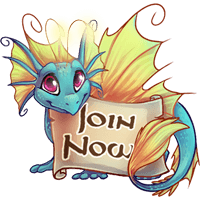 Forum Index > Official Games and Contests > 2021 Winter Festival - Crossword
Page 1
Author
Thread Post
Faiona
Level 68
Nature Walker
Site Administrator
Joined: 12/17/2012
Threads: 414
Posts: 4,556
Posted: 12/17/2021 at 7:28 AM
Post #1
Winter Festival - Crossword Puzzle


The object of the game is to use the clues given to fill in the blanks. The theme of the crossword is holiday movies! Some parts of the movie title had to be removed for some to be able to fit into the crossword creator ('the' or simplifying the title etc)

Click on the image for a larger version.






Rules



1. You must complete the crossword puzzle by yourself, do not post any answers anywhere on Sylestia.

2. After completion you must upload your crossword puzzle to an image upload site, like http://imgur.com. If you choose to print out the word search, then you will need a way to scan the completed word search back onto your computer.

3. After you are finished you then need to send a PM to Officialgames with your complete crossword image and title the PM 'Holiday Crossword'.

4. Please do not PM me with your crossword image, it will not count if you do this. Please also do not PM me asking me to check your crossword to see if you've gotten it right or if it's been sent.

5. The due date for submitting your entry is by the end time of Forum Games for the Winter Festival. Please refer to the eventual Overview thread for this final date. The Overview thread will be posted once the Winter Festival officially begins.



Prizes




There will be 3 prizes given, 1st/2nd/3rd place. Everyone who submitted a correct puzzle will be placed in a random drawing, the three names who come up on top will be the winners.
Edited By Faiona on 12/18/2021 at 6:09 PM.
Kaitt
Level 75
Trickster
Joined: 4/16/2018
Threads: 144
Posts: 3,092
Posted: 12/18/2021 at 2:09 AM
Post #2
4 down seems to be missing a letter. the title is 15 letters and the allocated is 14, I did the spelling wrong for my entry as there is no box for the other letter that is the same
Arcaneapathy
Level 64
The Artistic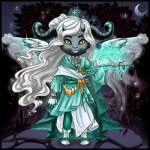 Joined: 11/13/2018
Threads: 34
Posts: 433
Posted: 12/18/2021 at 2:45 PM
Post #3
This one's the hardest so far!! struggling to figure out #1 down, because even when i removed the, it still doesnt fit
Amethystx
Level 70
The Sweet Tooth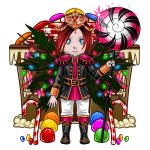 Joined: 11/16/2018
Threads: 7
Posts: 99
Posted: 12/18/2021 at 5:18 PM
Post #4
yea these title changes are rough lol

also, is there an r-rated movie in here? o.O
Faiona
Level 68
Nature Walker
Site Administrator
Joined: 12/17/2012
Threads: 414
Posts: 4,556
Posted: 12/18/2021 at 5:55 PM
Post #5
Can you PM and tell me what you're trying to fit in there, because I've checked that one specifically about 10 times and the correct answer does fit in that one. :)
Faiona
Level 68
Nature Walker
Site Administrator
Joined: 12/17/2012
Threads: 414
Posts: 4,556
Posted: 12/18/2021 at 6:12 PM
Post #6
I've added a box to #4 down. The correction doesn't change the answers on the connection parts of the crossword itself. If you've already sent in your crossword answer and you just had to leave a letter out, but the rest of the puzzle works, then it's fine and doesn't count against you.
Go to Top
This Page loaded in 0.031 seconds.
Terms of Service | Privacy Policy | Contact Us | Credits | Job Opportunities
© Copyright 2011-2022 Sylestia Games LLC.
All names and logos associated with Sylestia are Trademarks of Sylestia Games LLC.
All other trademarks are the property of their respective owners.
For questions, comments, or concerns please email at Support@Sylestia.com.