Overview
Stables
Hatchery
Inventory
Wardrobe
Referrals
Settings
Seasonal Festival
World Map
Generator
Breeding Grounds
Nurturing Grounds
Party
Task Log
Mission Log
Quest Log
Player Trades
Trade Broker
Currency Exchange
Eggling Auction
Pick A Door
Official Games
Un-Official Games
Jinxie's Jamboree
Festival Shop
Diamond Shop
Avatar Shop
Scale Shop
Inbox
Forums
Community Polls
Advanced Search
January 17th, 2022

24 Online
5:26 AM
Advanced Search




Active Players on Sylestia
Category
Total
Yesterday
Players
3,471
667
Sylestia Pet Data
Category
Total
Yesterday
Pets
6,827,855
2,502
Generated
525,756
256
Captured
1,034,320
340
Bred
5,267,779
1,906
Statistics updated daily at midnight
Recent Announcements
Thread
Posted
2022 Official Changelo.. Jan 3 Winter Festival Pet Tr.. Dec 23 Winter Festival Overvi.. Dec 18 Sylestia's 9th Ann.. Dec 17 Site Downtime - 12/6 @.. Dec 6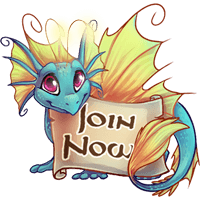 Forum Index > Games, Contests, and Giveaways > Give a Tamed Sylesti Traits!
Page 1
Author
Thread Post
Marionettez
Level 60
The Sweet Tooth
Joined: 7/14/2019
Threads: 87
Posts: 2,127
Posted: 12/12/2021 at 6:29 PM
Post #1
Another game I made up, basically you have to give a pet you tamed traits, it doesn't matter how many, but more than it had before. Here's mine:

From this:



To this:



If you check, I did not change any colors off the original, which is what you should do.
(Note, the Sylesti you give traits doesn't have to be yours, but please link to the pet you gave traits. You can also give a before and after photo like I did.)

This game will not have any prizes or a end date, just a fun thing for people to play around with when they catch or find a Sylesti they like the colors of. I'm gonna be here often XD Also you don't have to ping me lol

Things I've made

Before



After

Edited By Marionettez on 12/12/2021 at 10:42 PM.
Arcaneapathy
Level 64
The Artistic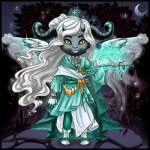 Joined: 11/13/2018
Threads: 34
Posts: 433
Posted: 12/15/2021 at 8:56 PM
Post #2
not sure why nobody's added onto this yet - this is a fun idea!

Before:



After:

Marionettez
Level 60
The Sweet Tooth
Joined: 7/14/2019
Threads: 87
Posts: 2,127
Posted: 12/17/2021 at 6:55 AM
Post #3
I like the design above ^^

Before



After

Obidei
Level 51
Joined: 10/9/2021
Threads: 0
Posts: 18
Posted: 1/14/2022 at 12:37 AM
Post #4
before



after :D

Go to Top
This Page loaded in 0.029 seconds.
Terms of Service | Privacy Policy | Contact Us | Credits | Job Opportunities
© Copyright 2011-2022 Sylestia Games LLC.
All names and logos associated with Sylestia are Trademarks of Sylestia Games LLC.
All other trademarks are the property of their respective owners.
For questions, comments, or concerns please email at Support@Sylestia.com.