Overview
Stables
Hatchery
Inventory
Wardrobe
Referrals
Settings
Seasonal Festival
World Map
Generator
Breeding Grounds
Nurturing Grounds
Party
Task Log
Mission Log
Quest Log
Player Trades
Trade Broker
Currency Exchange
Eggling Auction
Pick A Door
Official Games
Un-Official Games
Jinxie's Jamboree
Festival Shop
Diamond Shop
Avatar Shop
Scale Shop
Inbox
Forums
Community Polls
Advanced Search
January 23rd, 2022

101 Online
2:41 AM
Advanced Search




Active Players on Sylestia
Category
Total
Yesterday
Players
3,465
618
Sylestia Pet Data
Category
Total
Yesterday
Pets
6,843,701
3,543
Generated
527,066
203
Captured
1,035,419
72
Bred
5,281,216
3,268
Statistics updated daily at midnight
Recent Announcements
Thread
Posted
2022 Official Changelo.. Jan 3 Winter Festival Pet Tr.. Dec 23 Winter Festival Overvi.. Dec 18 Sylestia's 9th Ann.. Dec 17 Site Downtime - 12/6 @.. Dec 6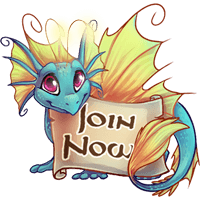 Forum Index > News and Announcements > 2021 Stocking Stuffer
Page 3
1, 2, 3
Go to Page:
Author
Thread Post
Lulukitsune
Level 60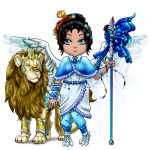 Joined: 12/24/2021
Threads: 2
Posts: 6
Posted: 12/30/2021 at 7:00 PM
Post #21
Hello! I wasnt sure where to post this, but I just wanted to thank everybody who dropped something in my stocking! Thank you!
Krinadon
Level 75
Guardian of the Realm
Site Administrator
Joined: 12/17/2012
Threads: 933
Posts: 13,262
Posted: 12/31/2021 at 1:29 AM
Post #22
Just a final reminder, today and tomorrow (January 1st) are the last 2 days to stuff stockings. So if you have any last minute gifts that you are wanting to send, time is almost out!

Players will have until the rest of the Winter Festival to open and claim gifts from their Stocking.

Hope everyone has a happy and safe New Years!
Gravenflame
Level 75
Warden of Umbra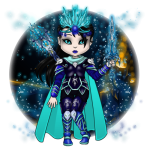 Joined: 11/30/2020
Threads: 14
Posts: 317
Posted: 12/31/2021 at 1:31 AM
Post #23
Krin, when will you open your stocking?
Krinadon
Level 75
Guardian of the Realm
Site Administrator
Joined: 12/17/2012
Threads: 933
Posts: 13,262
Posted: 12/31/2021 at 1:50 AM
Post #24
Link: https://www.sylestia.com/forums/?thread=100926&page=3#23
Author: Gravenflame
Time Posted: 12/31/2021 at 1:31 AM
Krin, when will you open your stocking?


I usually open my stocking after the gifting period ends so that I can just open everything all at once. =P
Varyntha
Level 71
The Carver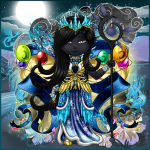 Joined: 9/3/2014
Threads: 22
Posts: 1,500
Posted: 12/31/2021 at 4:01 AM
Post #25
Happy New Year!! :D
Go to Page:
1, 2, 3
Go to Top
This Page loaded in 0.031 seconds.
Terms of Service | Privacy Policy | Contact Us | Credits | Job Opportunities
© Copyright 2011-2022 Sylestia Games LLC.
All names and logos associated with Sylestia are Trademarks of Sylestia Games LLC.
All other trademarks are the property of their respective owners.
For questions, comments, or concerns please email at Support@Sylestia.com.