Overview
Stables
Hatchery
Inventory
Wardrobe
Referrals
Settings
Seasonal Festival
World Map
Generator
Breeding Grounds
Nurturing Grounds
Party
Task Log
Mission Log
Quest Log
Player Trades
Trade Broker
Currency Exchange
Eggling Auction
Pick A Door
Official Games
Un-Official Games
Jinxie's Jamboree
Festival Shop
Diamond Shop
Avatar Shop
Scale Shop
Inbox
Forums
Community Polls
Advanced Search
December 5th, 2021

126 Online
2:47 AM
Advanced Search




Active Players on Sylestia
Category
Total
Yesterday
Players
3,117
717
Sylestia Pet Data
Category
Total
Yesterday
Pets
6,724,327
2,627
Generated
515,566
561
Captured
1,019,460
97
Bred
5,189,301
1,969
Statistics updated daily at midnight
Recent Announcements
Thread
Posted
2021 Stocking Stuffer Dec 1 2021 Advent Calendar Dec 1 2021 Official Changelo.. Nov 24 Black Friday Extravaga.. Nov 23 Ancient Temple - The S.. Nov 22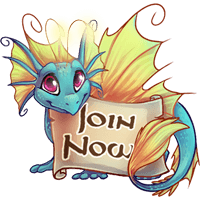 Forum Index > Mission and Quest Discussion > No Dungeons on the World Map?
Page 1
Author
Thread Post
Multitudinous
Level 14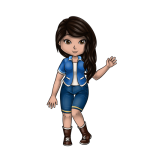 Joined: 8/25/2021
Threads: 1
Posts: 1
Posted: 8/26/2021 at 4:49 PM
Post #1
Hello! I'm super new! I have some quests to do, but the world map is not showing the locations I need to go to do them. Could someone tell me if I'm missing something?
Scathreoite
Level 75
Crystalline Cleaver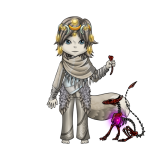 Joined: 11/2/2014
Threads: 49
Posts: 3,024
Posted: 8/26/2021 at 7:33 PM
Post #2
when you go to the world map, it shows a region mmap first. you should have text on the map that says 'viridian meadows', which upon being clicked will take you to the map of viridian meadows and present the zones that you've unlocked in that region
Go to Top
This Page loaded in 0.022 seconds.
Terms of Service | Privacy Policy | Contact Us | Credits | Job Opportunities
© Copyright 2011-2021 Sylestia Games LLC.
All names and logos associated with Sylestia are Trademarks of Sylestia Games LLC.
All other trademarks are the property of their respective owners.
For questions, comments, or concerns please email at Support@Sylestia.com.