Overview
Stables
Hatchery
Inventory
Wardrobe
Referrals
Settings
Seasonal Festival
World Map
Generator
Breeding Grounds
Nurturing Grounds
Party
Task Log
Mission Log
Quest Log
Player Trades
Trade Broker
Currency Exchange
Eggling Auction
Pick A Door
Official Games
Un-Official Games
Jinxie's Jamboree
Festival Shop
Diamond Shop
Avatar Shop
Scale Shop
Inbox
Forums
Community Polls
Advanced Search
June 16th, 2021

150 Online
1:13 PM
Advanced Search



Active Players on Sylestia
Category
Total
Yesterday
Players
3,808
600
Sylestia Pet Data
Category
Total
Yesterday
Pets
6,409,349
1,812
Generated
479,936
305
Captured
984,473
106
Bred
4,944,940
1,401
Statistics updated daily at midnight
Recent Announcements
Thread
Posted
More Sylestia Merchand.. May 31 Nytekrie Themed Change.. May 30 Memorial Day Weekend S.. May 27 Advanced Search Update May 25 Official Sylestia Twit.. May 16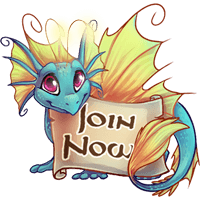 Forum Index > Artwork Gallery > Art Dump For Fun
Page 1
Author
Thread Post
Katiew04
Level 70
The Kind-Hearted
Joined: 9/18/2020
Threads: 6
Posts: 156
Posted: 6/7/2021 at 6:50 AM
Post #1
So I need a little dump for my art, and I made one! I have a lot of really fun art I've drawn and even some important ones (I'll add a description for each) that I just want to share with people! This was all made by myself on IbisPaintX.

First piece. This is for a story I'm working on and this is art for the first chapter. I'm going to have more art for the other chapters so I'll post them when I get the chance.
This is on my about me page, but this is an updated reference sheet for my Five Night's at Freddy's original character, Fun Trap. (Not Funtrap it's spaced omg so many people mess it up lol)
This next one is the reference sheet for another side of my character, named Corruption (corruption in the system get it?) This is actually a virus because we all know how viruses work with technology.
So there's something about my original character's past, about burning down crap, yep. Drew that. or at least, part of it. I mean granted wasn't their fault but kind of was- you know what? Gas leak. Let's put it at that...
Second one today! You know how the one above this one has to do with fire? Meh not so much for this one lol. But I do love shading stuff and perspective and point of view (this is somewhat from the side, which is why some of it is weird looking. I also didn't want to draw the bow because I'm lazy and that's just an addition to the design, when this is in the mind.
On a lighter note from the trauma of the past actions of my main original character, this is my only other original character I have. He was originally the child of my original character and was built by her, and for some reason had psychic powers but I'm reworking his story and name, so he is unnamed for now.


That's all I really have for now more will be posted later! :3
Edited By Katiew04 on 6/10/2021 at 8:15 AM.
Go to Top
This Page loaded in 0.005 seconds.
Terms of Service | Privacy Policy | Contact Us | Credits | Job Opportunities
© Copyright 2011-2021 Sylestia Games LLC.
All names and logos associated with Sylestia are Trademarks of Sylestia Games LLC.
All other trademarks are the property of their respective owners.
For questions, comments, or concerns please email at Support@Sylestia.com.