Overview
Stables
Hatchery
Inventory
Wardrobe
Referrals
Settings
Seasonal Festival
World Map
Generator
Breeding Grounds
Nurturing Grounds
Party
Task Log
Mission Log
Quest Log
Player Trades
Trade Broker
Currency Exchange
Eggling Auction
Pick A Door
Official Games
Un-Official Games
Jinxie's Jamboree
Festival Shop
Diamond Shop
Avatar Shop
Scale Shop
Inbox
Forums
Community Polls
Advanced Search
June 16th, 2021

141 Online
11:52 AM
Advanced Search



Active Players on Sylestia
Category
Total
Yesterday
Players
3,808
600
Sylestia Pet Data
Category
Total
Yesterday
Pets
6,409,349
1,812
Generated
479,936
305
Captured
984,473
106
Bred
4,944,940
1,401
Statistics updated daily at midnight
Recent Announcements
Thread
Posted
More Sylestia Merchand.. May 31 Nytekrie Themed Change.. May 30 Memorial Day Weekend S.. May 27 Advanced Search Update May 25 Official Sylestia Twit.. May 16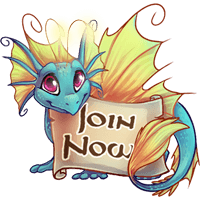 Forum Index > Battle Discussion > Best builds for dungeon battles?
Page 1
Author
Thread Post
Kessaria
Level 63
Benevolent Brewer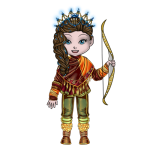 Joined: 2/19/2016
Threads: 2
Posts: 23
Posted: 5/6/2021 at 12:38 AM
Post #1
I'm looking to create a max stat team to battle in the dungeons with, but I'm not sure how best to stat them or which elements are recommended/best to avoid (other than Fire pets not being good in the Dungeon of the Forsaken). Any advice would be greatly appreciated!
Scathreoite
Level 70
Master Egg Hunter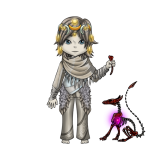 Joined: 11/2/2014
Threads: 45
Posts: 2,821
Posted: 5/6/2021 at 3:24 AM
Post #2
just about any team should be fine, so long as they're proffed and equipped right (especially if they're max stat lv60+ pets), outside of "don't take a fire pet to fight Vierna" (it's just her who it's bad to use fire pets against in dotf.*) Unless you're not sure of yourself against the vorkid/mycanoid wave/boss battle fighting multiple of their stronger individuals at once, then there's literally no reason not to bring a fire pet in.

* It's "don't bring fire pets against Vierna" because her second phase gets a +50 int buff for each of her "allies" that gets KOd in the first phase, so a fire pet just helps her with that with their multi-hitting attacks (she's actively draining their health during the fight, and takes maybe... 4, 5 turns to KO them herself. When one goes down a new one is immediately summoned in its place) (you've gotta be careful to not use a light pet's fairy light, if it's rank 3 or 4)


I use my ranked lv70 teams to do them (earth/light/air, water/light/fire), these days, but there's not overmuch strategy to the fights in any case (beyond "probably take out Sapphire then Ember then Talon because HP" for nightfall and "don't take out Vierna's help" for dotf. I have the stats of most of the dotf boss enemy stats recorded in here
Go to Top
This Page loaded in 0.006 seconds.
Terms of Service | Privacy Policy | Contact Us | Credits | Job Opportunities
© Copyright 2011-2021 Sylestia Games LLC.
All names and logos associated with Sylestia are Trademarks of Sylestia Games LLC.
All other trademarks are the property of their respective owners.
For questions, comments, or concerns please email at Support@Sylestia.com.