Overview
Stables
Hatchery
Inventory
Wardrobe
Referrals
Settings
Seasonal Festival
World Map
Generator
Breeding Grounds
Nurturing Grounds
Party
Task Log
Mission Log
Quest Log
Player Trades
Trade Broker
Currency Exchange
Eggling Auction
Pick A Door
Official Games
Un-Official Games
Jinxie's Jamboree
Festival Shop
Diamond Shop
Avatar Shop
Scale Shop
Inbox
Forums
Community Polls
Advanced Search
May 18th, 2021

70 Online
6:22 AM
Advanced Search
Active Players on Sylestia
Category
Total
Yesterday
Players
4,462
686
Sylestia Pet Data
Category
Total
Yesterday
Pets
6,346,079
2,579
Generated
471,468
191
Captured
969,397
952
Bred
4,905,214
1,436
Statistics updated daily at midnight
Recent Announcements
Thread
Posted
Official Sylestia Twit.. May 16 Spring Festival Traits.. May 12 Spring Festival Overvi.. May 12 Easter Event Overview Apr 4 Fortune Event Overview Mar 17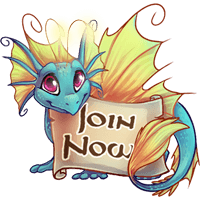 Forum Index > Suggestion Box > Item to make recovering go faster?
Page 1
Author
Thread Post
Lunadove
Level 70
The Sweet Tooth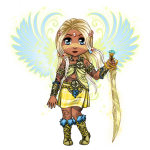 Joined: 9/7/2020
Threads: 169
Posts: 1,797
Posted: 5/4/2021 at 7:15 PM
Post #1
Just a thought >->
Scathreoite
Level 70
Master Egg Hunter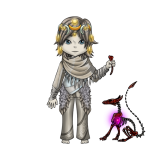 Joined: 11/2/2014
Threads: 44
Posts: 2,761
Posted: 5/4/2021 at 7:26 PM
Post #2
?? you mean,,, potions, elixirs, and draughts? or. Wait, do you mean recovering from breeding? Wording vague, intent unclear.

If breeding, sure it might be nice for mass breeding or something but consider how much worse the overpopulation of pets might be. It's only three days (or slightly less, based on breeding time>rollover relation), which isn't much overall?
Lunadove
Level 70
The Sweet Tooth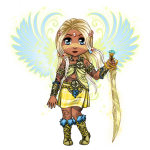 Joined: 9/7/2020
Threads: 169
Posts: 1,797
Posted: 5/4/2021 at 8:24 PM
Post #3
Breeding
I guess that is true, but I was mostly thinking of the weeks wait for fabled
Go to Top
This Page loaded in 0.011 seconds.
Terms of Service | Privacy Policy | Contact Us | Credits | Job Opportunities
© Copyright 2011-2021 Sylestia Games LLC.
All names and logos associated with Sylestia are Trademarks of Sylestia Games LLC.
All other trademarks are the property of their respective owners.
For questions, comments, or concerns please email at Support@Sylestia.com.