Overview
Stables
Hatchery
Inventory
Wardrobe
Referrals
Settings
Seasonal Festival
World Map
Generator
Breeding Grounds
Nurturing Grounds
Party
Task Log
Mission Log
Quest Log
Player Trades
Trade Broker
Currency Exchange
Eggling Auction
Pick A Door
Official Games
Un-Official Games
Jinxie's Jamboree
Festival Shop
Diamond Shop
Avatar Shop
Scale Shop
Inbox
Forums
Community Polls
Advanced Search
April 12th, 2021

141 Online
4:51 PM
Advanced Search
Active Players on Sylestia
Category
Total
Yesterday
Players
4,377
602
Sylestia Pet Data
Category
Total
Yesterday
Pets
6,285,476
1,580
Generated
469,920
32
Captured
960,106
125
Bred
4,855,450
1,423
Statistics updated daily at midnight
Recent Announcements
Thread
Posted
Easter Event Overview Apr 4 Fortune Event Overview Mar 17 Nytekrie Themed Change.. Mar 8 Nytekrie Revamp Releas.. Mar 4 Site Downtime - 3/4 @.. Mar 3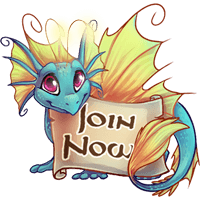 Forum Index > Custom Item Sales and Discussion > Arch wizard robe
Page 1
Author
Thread Post
Leah9531
Level 28
Joined: 2/10/2021
Threads: 18
Posts: 193
Posted: 4/1/2021 at 11:55 AM
Post #1
Hello! if anyone has arch wizard robes please post on this thread i really need it i can offer 20,000g or less for an arch wizard robe just send me the cod fee for it please.
Edited By Leah9531 on 4/1/2021 at 12:58 PM.
Lunadove
Level 70
The Eggstraordinaire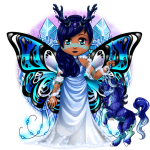 Joined: 9/7/2020
Threads: 153
Posts: 1,338
Posted: 4/1/2021 at 2:23 PM
Post #2
Just wanted to let you know, the robes are a lost grove item and worth WAY more than 20k.
Leah9531
Level 28
Joined: 2/10/2021
Threads: 18
Posts: 193
Posted: 4/1/2021 at 3:17 PM
Post #3
Oh then thats ok it didnt look that good anyway.
Lunadove
Level 70
The Eggstraordinaire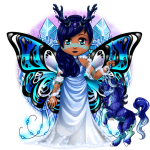 Joined: 9/7/2020
Threads: 153
Posts: 1,338
Posted: 4/1/2021 at 6:32 PM
Post #4
This needs to be in item market place, if you end up looking for items.
Go to Top
This Page loaded in 0.006 seconds.
Terms of Service | Privacy Policy | Contact Us | Credits | Job Opportunities
© Copyright 2011-2021 Sylestia Games LLC.
All names and logos associated with Sylestia are Trademarks of Sylestia Games LLC.
All other trademarks are the property of their respective owners.
For questions, comments, or concerns please email at Support@Sylestia.com.