Overview
Stables
Hatchery
Inventory
Wardrobe
Referrals
Settings
Seasonal Festival
World Map
Generator
Breeding Grounds
Nurturing Grounds
Party
Task Log
Mission Log
Quest Log
Player Trades
Trade Broker
Currency Exchange
Eggling Auction
Pick A Door
Official Games
Un-Official Games
Jinxie's Jamboree
Festival Shop
Diamond Shop
Avatar Shop
Scale Shop
Inbox
Forums
Community Polls
Advanced Search
March 2nd, 2021

73 Online
5:56 AM
Advanced Search
Active Players on Sylestia
Category
Total
Yesterday
Players
5,325
766
Sylestia Pet Data
Category
Total
Yesterday
Pets
6,214,568
1,510
Generated
466,823
71
Captured
954,192
202
Bred
4,793,553
1,237
Statistics updated daily at midnight
Recent Announcements
Thread
Posted
New Sylestia Merchandi.. Feb 27 Week of Love Overview Feb 12 Nytekrie Revamp Announ.. Feb 5 Region Chat Conduct Re.. Jan 15 Winter Festival Overvi.. Dec 23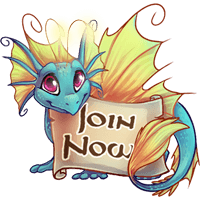 Forum Index > Games, Contests, and Giveaways > Ryori Design Contest!!
Page 1
1, 2, 3
Go to Page:
Author
Thread Post
Bluejuniper
Level 53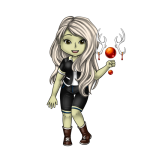 Joined: 1/21/2021
Threads: 17
Posts: 158
Posted: 2/19/2021 at 3:51 PM
Post #1
Ryori Design Contest

Spring Theme

Welcome to the Spring Ryori Design Contest!
To participate, you will design a Ryori and submit both the Male and Female version here.

Requirements and Rules

The creation must be 100% your own.
Restricted Traits are permitted.
Only 1 submission per person.
The theme must be Springtime.
You must come up with a title matching your creation.

Prizes

3x Haunted Depths Ryori
Ghostly Treasure Ryori
Ripe Plum Ryori
Glistening Snow Ryori
Shadowstalker Ryori
Raspberry Cream Ryori
30k Gold
2x Lesser Pet Dye

There will be a random avatar item and 500g given to everyone who participates!

Submissions will be judged and prizes distributed by Bluejuniper and Rug.


The submissions will be judged on February 28th and prizes will be given on March 1st.
Have fun creating!

The Ryori Region
Edited By Bluejuniper on 2/20/2021 at 10:32 AM.
LuciDatum
Level 70
Ghost Writer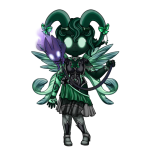 Joined: 4/2/2019
Threads: 40
Posts: 609
Posted: 2/19/2021 at 5:40 PM
Post #2
Dunno if I should ping you
Deep Lake Bloom Ryori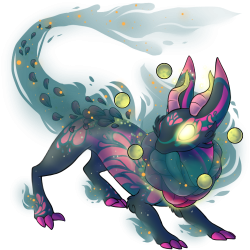 Editing to thank you both, that means alot <3
Edited By LuciDatum on 2/19/2021 at 10:09 PM.
Rug
Level 70
Trickster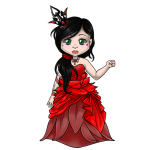 Joined: 10/26/2020
Threads: 16
Posts: 592
Posted: 2/19/2021 at 5:46 PM
Post #3
Its all good :)



Thanks for participating! Its a beautiful design and if it does get chosen for the spring fest (for the brewing/sculpting/whatever it will be called thingy) I will likely get a small hoard of them like I did with the NS rikkis for the Winter Fest! *attempts to star saving :P*
Edited By Rug on 2/19/2021 at 5:47 PM.
Bluejuniper
Level 53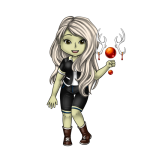 Joined: 1/21/2021
Threads: 17
Posts: 158
Posted: 2/19/2021 at 6:39 PM
Post #4
Thats so pretty!! \(*o*)/
Evermore
Level 34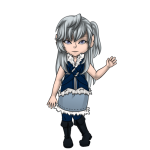 Joined: 2/19/2021
Threads: 1
Posts: 11
Posted: 2/19/2021 at 9:28 PM
Post #5
Dirt Devil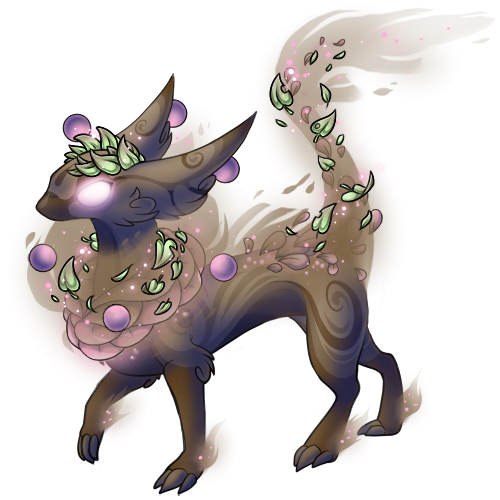 Hopefully I did this right.
Opipearl
Level 62
The Sweet Tooth
Joined: 10/10/2019
Threads: 8
Posts: 366
Posted: 2/20/2021 at 12:44 AM
Post #6
Love the colors
Noha
Level 61
The Kind-Hearted
Joined: 11/2/2020
Threads: 30
Posts: 664
Posted: 2/20/2021 at 1:42 AM
Post #7
~Morning Sun~
Opipearl
Level 62
The Sweet Tooth
Joined: 10/10/2019
Threads: 8
Posts: 366
Posted: 2/20/2021 at 12:27 PM
Post #8
Rainy Rose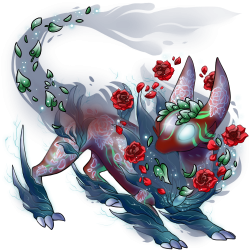 Bellamastiff
Level 68
Trickster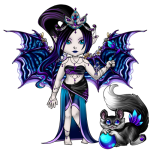 Joined: 10/18/2018
Threads: 5
Posts: 71
Posted: 2/21/2021 at 8:23 AM
Post #9
Spring-TIme Fox Ryori

Mythicalwolfie
Level 21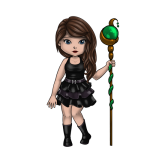 Joined: 2/17/2021
Threads: 0
Posts: 61
Posted: 2/21/2021 at 9:48 AM
Post #10
I have made a design but I don't know how to show it. So can you please explain it to me
Go to Page:
1, 2, 3
Go to Top
This Page loaded in 0.014 seconds.
Terms of Service | Privacy Policy | Contact Us | Credits | Job Opportunities
© Copyright 2011-2021 Sylestia Games LLC.
All names and logos associated with Sylestia are Trademarks of Sylestia Games LLC.
All other trademarks are the property of their respective owners.
For questions, comments, or concerns please email at Support@Sylestia.com.