Overview
Stables
Hatchery
Inventory
Wardrobe
Referrals
Settings
Seasonal Festival
World Map
Generator
Breeding Grounds
Nurturing Grounds
Party
Task Log
Mission Log
Quest Log
Player Trades
Trade Broker
Currency Exchange
Eggling Auction
Pick A Door
Official Games
Un-Official Games
Jinxie's Jamboree
Festival Shop
Diamond Shop
Avatar Shop
Scale Shop
Inbox
Forums
Community Polls
Advanced Search
May 8th, 2021

112 Online
6:18 PM
Advanced Search
Active Players on Sylestia
Category
Total
Yesterday
Players
4,581
612
Sylestia Pet Data
Category
Total
Yesterday
Pets
6,325,391
1,850
Generated
470,810
14
Captured
963,101
95
Bred
4,891,480
1,741
Statistics updated daily at midnight
Recent Announcements
Thread
Posted
Easter Event Overview Apr 4 Fortune Event Overview Mar 17 Nytekrie Themed Change.. Mar 8 Nytekrie Revamp Releas.. Mar 4 Site Downtime - 3/4 @.. Mar 3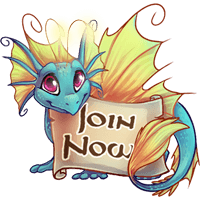 Forum Index > Official Games and Contests > 2021 Week of Love - Bingo!
Page 4
1, 2, 3, 4
Go to Page:
Author
Thread Post
Unstaeble
Level 70
Guardian of the Realm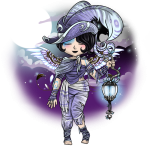 Joined: 3/14/2019
Threads: 111
Posts: 1,661
Posted: 2/22/2021 at 6:25 AM
Post #31
I believe it's the first 10 users to post a completed bingo

And I think you're able to post the blackout still since at this point based on the posts, the 10 bingos have already been claimed (I think Fae just hasn't been on to update the thread)
Faiona
Level 64
Nature Walker
Site Administrator
Joined: 12/17/2012
Threads: 382
Posts: 4,419
Posted: 2/22/2021 at 8:58 PM
Post #32
Hi there! Sorry for delaying with updating the front page list. You could/can do the blackout part of the game anytime :)
Ravinforhan
Level 64
Maniacal Pyromaniac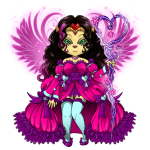 Joined: 5/5/2013
Threads: 411
Posts: 1,726
Posted: 2/25/2021 at 6:26 PM
Post #33
b get first place in invasion https://www.facebook.com/photo?fbid=3878532498836718&set=a.346782385345098
i
n
g generate a Morkko https://www.facebook.com/photo?fbid=3878611042162197&set=pcb.3878611115495523https://www.facebook.com/photo?fbid=3878611058828862&set=pcb.3878611115495523
o
Edited By Ravinforhan on 2/25/2021 at 7:16 PM.
Ravinforhan
Level 64
Maniacal Pyromaniac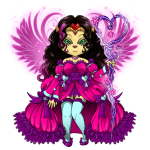 Joined: 5/5/2013
Threads: 411
Posts: 1,726
Posted: 2/25/2021 at 7:17 PM
Post #34
were can i find gold ore
Ravinforhan
Level 64
Maniacal Pyromaniac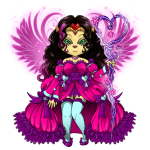 Joined: 5/5/2013
Threads: 411
Posts: 1,726
Posted: 2/25/2021 at 8:46 PM
Post #35
diagonally
B catch a nephini
I breed a themed ntekrie https://www.facebook.com/photo/?fbid=3878976095459025&set=pcb.3878976342125667
https://www.facebook.com/photo?fbid=3878976065459028&set=pcb.3878976342125667
N heart
G answer a q&a form https://www.sylestia.com/forums/?thread=96442&page=1#9
O draw a draeyl

Krinadon
Level 70
Guardian of the Realm
Site Administrator
Joined: 12/17/2012
Threads: 865
Posts: 12,710
Posted: 3/8/2021 at 5:44 PM
Post #36
Thank you to everyone who participated in this new game. We will try and improve this game for future iterations if we run it again at some point down the road. While nobody was able to complete a Blackout, one player was very close with nobody else at all behind them so we decided to award that prize to them. Congrats, Angelzrulez!


Top Winner: Angelzrulez
Prizes: Free Stable, [Peerless Avatar Token] x1, 3-Visible Week of Love Themed Pet of Choice (2-Vis if Majestic) of Choice, [Candy Heart Complete Set] x3


Bingo Winners: Angelzrulez, Artemesia, Gerry, Monkitteh, Oiseau, Skor, Soyti, Tigress, Unstaeble, Valeriem205
Prizes: [Week of Love Themed Pet] x1, [Candy Heart Complete Set] x3
Edited By Krinadon on 3/8/2021 at 6:22 PM.
Go to Page:
1, 2, 3, 4
Go to Top
This Page loaded in 0.013 seconds.
Terms of Service | Privacy Policy | Contact Us | Credits | Job Opportunities
© Copyright 2011-2021 Sylestia Games LLC.
All names and logos associated with Sylestia are Trademarks of Sylestia Games LLC.
All other trademarks are the property of their respective owners.
For questions, comments, or concerns please email at Support@Sylestia.com.