Overview
Stables
Hatchery
Inventory
Wardrobe
Referrals
Settings
Seasonal Festival
World Map
Generator
Breeding Grounds
Nurturing Grounds
Party
Task Log
Mission Log
Quest Log
Player Trades
Trade Broker
Currency Exchange
Eggling Auction
Pick A Door
Official Games
Un-Official Games
Jinxie's Jamboree
Festival Shop
Diamond Shop
Avatar Shop
Scale Shop
Inbox
Forums
Community Polls
Advanced Search
May 18th, 2021

70 Online
6:23 AM
Advanced Search
Active Players on Sylestia
Category
Total
Yesterday
Players
4,462
686
Sylestia Pet Data
Category
Total
Yesterday
Pets
6,346,079
2,579
Generated
471,468
191
Captured
969,397
952
Bred
4,905,214
1,436
Statistics updated daily at midnight
Recent Announcements
Thread
Posted
Official Sylestia Twit.. May 16 Spring Festival Traits.. May 12 Spring Festival Overvi.. May 12 Easter Event Overview Apr 4 Fortune Event Overview Mar 17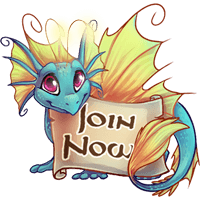 Forum Index > Official Games and Contests > 2020 Fall Festival - The Lost Pets
Page 14
1, 2, 3... 12, 13, 14
Go to Page:
Author
Thread Post
Sunagakure
Level 70
Ghost Writer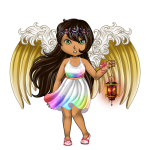 Joined: 6/6/2018
Threads: 10
Posts: 517
Posted: 11/30/2020 at 12:33 AM
Post #131
Sneezers
Scylla
Dr. Hibble
Telemexa
Level 70
Joined: 3/12/2018
Threads: 2
Posts: 19
Posted: 11/30/2020 at 1:15 AM
Post #132
Sneezers
Scylla
Dr. Hibble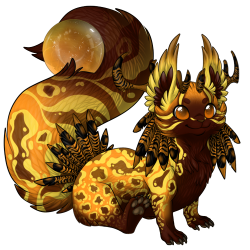 Atriella
Level 70
Cutely Creative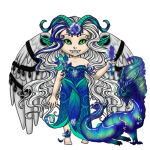 Joined: 1/28/2014
Threads: 199
Posts: 4,973
Posted: 11/30/2020 at 2:22 AM
Post #133
Sneezers
Scylla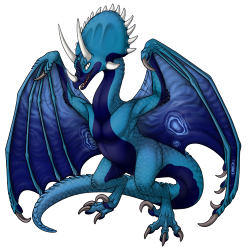 Dr. Hibble
Edited By Atriella on 11/30/2020 at 2:31 AM.
Jennia
Level 70
Grand Protector
Joined: 5/22/2013
Threads: 33
Posts: 827
Posted: 11/30/2020 at 4:40 PM
Post #134
Sneezers



Scylla



Dr. Hibble

Cherryblossom19876
Level 70
Wondrous Witch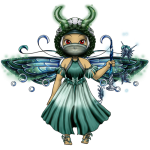 Joined: 8/2/2014
Threads: 36
Posts: 1,128
Posted: 11/30/2020 at 10:19 PM
Post #135
Sneezers:




Scylla:




Dr. Hibbles: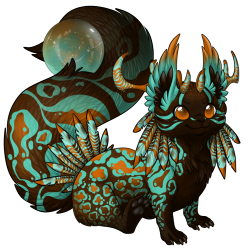 Krinadon
Level 70
Guardian of the Realm
Site Administrator
Joined: 12/17/2012
Threads: 873
Posts: 12,738
Posted: 12/2/2020 at 6:57 PM
Post #136
Thank you to everyone who attempted to find these beloved lost Sylesti! While there seemed to be a suspicious amount of impersonating Sylesti, we were able to certify the following pets as the authentic Sneezers, Scylla, and Dr. Hibble!

Unfortunately, due to a tragic accident, the owners of these pets have gone missing; something about a demonic portal, cages, and a cranky demon with a funny accent. I don't know, it all sounds quite odd to me, but best not to ask questions. Anyway, so not only can we not return these pets to their rightful owners, but the ones offering the rewards are nowhere to be found. I am so sorry to those who spent all that time trying to find them.

However, since I see no better alternative, I suggest that each of those who found one of the lost pets should retain ownership for the time being. As such, they have all been set up for purchase by their finders. And to everyone who tried to help, we will give you a small compensation for your efforts.

Thank you again to everyone and stay safe! Never know what misfortunate lurks in the woods these days.




Sneezers
Finder: Anemochory
Scylla
Finder: Vulnerath

Dr. Hibble
Finder: Squeak


All Participants

Prizes: [Box of Brewing Agents] x1, [Chocolate Coins] x300
Edited By Krinadon on 12/2/2020 at 6:59 PM.
Go to Page:
1, 2, 3... 12, 13, 14
Go to Top
This Page loaded in 0.016 seconds.
Terms of Service | Privacy Policy | Contact Us | Credits | Job Opportunities
© Copyright 2011-2021 Sylestia Games LLC.
All names and logos associated with Sylestia are Trademarks of Sylestia Games LLC.
All other trademarks are the property of their respective owners.
For questions, comments, or concerns please email at Support@Sylestia.com.