Overview
Stables
Hatchery
Inventory
Wardrobe
Referrals
Settings
Seasonal Festival
World Map
Generator
Breeding Grounds
Nurturing Grounds
Party
Task Log
Mission Log
Quest Log
Player Trades
Trade Broker
Currency Exchange
Eggling Auction
Pick A Door
Official Games
Un-Official Games
Jinxie's Jamboree
Festival Shop
Diamond Shop
Avatar Shop
Scale Shop
Inbox
Forums
Community Polls
Advanced Search
January 18th, 2021

193 Online
5:45 PM
Advanced Search
Active Players on Sylestia
Category
Total
Yesterday
Players
5,848
693
Sylestia Pet Data
Category
Total
Yesterday
Pets
6,131,360
2,392
Generated
461,308
172
Captured
946,474
346
Bred
4,723,578
1,874
Statistics updated daily at midnight
Recent Announcements
Thread
Posted
Region Chat Conduct Re.. Jan 15 Winter Festival Overvi.. Dec 23 IMPORTANT: Account Sec.. Dec 12 2020 Stocking Stuffer Nov 30 2020 Advent Calendar Nov 30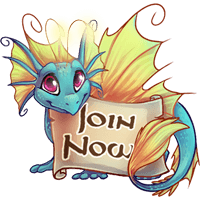 Forum Index > News and Announcements > Site Downtime - 9/24 @ 12 AM
Page 1
Author
Thread Post
Krinadon
Level 70
Guardian of the Realm
Site Administrator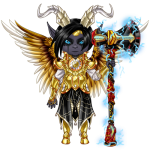 Joined: 12/17/2012
Threads: 848
Posts: 12,521
Posted: 9/23/2020 at 3:44 PM
Post #1
We will be taking the site offline at midnight tonight for a brief period of maintenance while our Host finishes the work they began last night. If everything works as intended, this will hopefully be a faster maintenance period. Basically, last night they ran some tests and gathered data on the issue. Using that data, they now believe they have a solution. So tonight they will implement that solution and test to make sure it's working.

Downtime Begins: Thursday, September 24th @ 12 AM
Estimated Duration: 1-2 Hours

Again, I am not sure how long the downtime will be as this is pretty much entirely outside of my control. So my best guess is another 1-2 hours.

I apologize for the inconvenience and thank you for your patience. This is all for a backup for our main database backup system. This is for incase our main backup system fails for some reason, we still have a secondary backup system to fall back on. We have had this system for a couple years now, but it recently stopped working so they are trying to get it working again.
Edited By Krinadon on 9/24/2020 at 1:23 AM.
Geraptiku
Level 64
Knight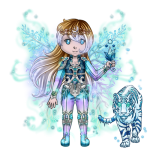 Joined: 10/13/2019
Threads: 84
Posts: 417
Posted: 9/23/2020 at 3:47 PM
Post #2
Thanks for the heads up
Ohanastitch092
Level 70
The Sweet Tooth
Joined: 3/3/2018
Threads: 23
Posts: 533
Posted: 9/23/2020 at 3:55 PM
Post #3
Thanks for the warning!
Pokebellpuff
Level 70
The Kind-Hearted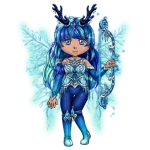 Joined: 8/12/2020
Threads: 8
Posts: 143
Posted: 9/23/2020 at 4:10 PM
Post #4
Thanks for the heads up krin!
Kittyauthor
Level 70
Trickster
Joined: 5/22/2018
Threads: 67
Posts: 2,901
Posted: 9/23/2020 at 5:25 PM
Post #5
Thank you for the heads up!
Soulshard
Level 37
Candy Dispenser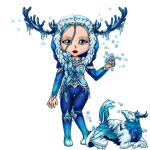 Joined: 7/30/2020
Threads: 31
Posts: 482
Posted: 9/24/2020 at 1:19 AM
Post #6
phew only 1 hour :) oof i think im addicted to this game XD
Go to Top
This Page loaded in 0.013 seconds.
Terms of Service | Privacy Policy | Contact Us | Credits | Job Opportunities
© Copyright 2011-2021 Sylestia Games LLC.
All names and logos associated with Sylestia are Trademarks of Sylestia Games LLC.
All other trademarks are the property of their respective owners.
For questions, comments, or concerns please email at Support@Sylestia.com.