Overview
Stables
Hatchery
Inventory
Wardrobe
Referrals
Settings
Seasonal Festival
World Map
Generator
Breeding Grounds
Nurturing Grounds
Party
Task Log
Mission Log
Quest Log
Player Trades
Trade Broker
Currency Exchange
Eggling Auction
Pick A Door
Official Games
Un-Official Games
Jinxie's Jamboree
Festival Shop
Diamond Shop
Avatar Shop
Scale Shop
Inbox
Forums
Community Polls
Advanced Search
October 26th, 2021

45 Online
4:36 AM
Advanced Search




Active Players on Sylestia
Category
Total
Yesterday
Players
3,227
542
Sylestia Pet Data
Category
Total
Yesterday
Pets
6,641,088
2,175
Generated
500,919
8
Captured
1,005,550
106
Bred
5,134,619
2,061
Statistics updated daily at midnight
Recent Announcements
Thread
Posted
Lost Grove Ancient Tem.. Oct 22 Lost Grove Diamond Sal.. Oct 9 Lost Grove Update Sep 26 IP Safeguard Changes Sep 23 Lost Grove Training Gr.. Sep 22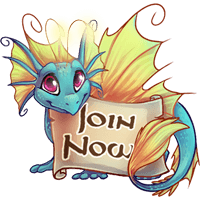 Forum Index > Player Guides > Shadow's Guide to Themes
Page 1
1, 2, 3... 18, 19, 20
Go to Page:
Author
Thread Post
Shadowized
Level 72
Guardian of the Realm
Joined: 10/26/2018
Threads: 52
Posts: 1,107
Posted: 7/20/2020 at 4:56 PM
Post #1
Shadow's Guide to Themes

Please do NOT post on this thread!
If you see something you wish to correct or add to, please message me through pm's not through the thread. (Please do not ask to add anything to sections not yet created as this is a work in process and I already have the majority of the information I need.) Thank you.

Thank you to everyone who has helped me with this guide and a big thank you to Latif for help in research and a big thank you to Limor for the seasonal fest guides!

I have started the process of updating the nytes and have made it through 2019. Thank you for your patience.

Notes: The months are when the first theme was 'born' or caught, not the official release date and the classification is in reference to the original pet release and not re-releases. I purposely do not use the rainbow genes/mutations because they do not display the actual colors of the theme itself.

What exactly is a theme?
A theme is a sylestia that has a starred name in the genetic section of its biography.

What do the stars mean?
A yellow star denotes that the theme is tagged, or the first generation whereas a blue star denotes that the theme is a purebred, or offspring of either tagged or other purebreds of the same theme.

Types of Themes
Tamed - Caught in special zones (festival/lost grove).
Exclusive - Created through festival activities.
Wheel Pet - Only available by winning on the wheel of themes (named depending on the festival)
Mojo Pet - Can only be caught with a special Mojo trap.
Bakery Pet - Special pets 'baked' during the 2014 winter festival.
Trick-or-Treat Pet - A prize only found when opening bundles of candy in the Fall Festival.
Mermaid Shell Pet - Prize pet from 2021 Summer Fest where sandbox themes receive one Lost Grove trait and a special name.

Exceptions
The recently released Aeridinis from the 2020 Easter Event introduced the ability to breed one theme with another to create a third theme. If you breed a Dawn Breaker Aeridini with a Frost Keeper Aeridini you will get a resulting Mistwarden purebred Aeridini. Currently this only works with the listed themes.

What is a pre-tagged theme?
A pre-tagged theme is a theme that was created prior to the point when themes had theme names attached to their biography. To learn about these pets, please visit this special guide:
The Pre-tag Preservation Society

Color Updates
Occasionally a theme's colors will be changed either due to a species revamp or a simple update of a collective species theme, like the patriotic and blazing fireworks themes.

Quick Reference
2013 - 2014
2015 - 2016
2017 - 2018
2019 - 2020
2021-2022

Year Jumps
2013
2014
2015
2016
2017
2018
2019
2020
2021
Edited By Shadowized on 10/11/2021 at 11:51 AM.
Shadowized
Level 72
Guardian of the Realm
Joined: 10/26/2018
Threads: 52
Posts: 1,107
Posted: 7/20/2020 at 5:09 PM
Post #2
Quick Reference Years 2013 - 2014

2013
Aurleon:
Patriotic, Gobbling, Halloween, Tom the Turkey, Twilight Shimmer, Winter, Festive
Bulbori:
Patriotic, Halloween, Ashen Fall, Pumpkin Bread, Frosted, Festive
Draeyl:
Patriotic, Pumpkin, Halloween, Autumn Forest, Festive, Coal Ember
Faelora:
Patriotic, Sweet Pumpkin, Halloween, Poison Flower, Poinsettia, Festive
Griffi:
Arctic Storm, Festive, Reindeer
Kelpari:
Halloween, Mossy, Ectoplasmic, Frozen Lake, Festive
Lighira:
Patriotic, Chocolate Fudge
Lunemara:
Halloween, Harvest Embers, Autumn Night, Candlelit, Festive
Lupora:
Patriotic, Full Moon, Halloween, Ghastly, Winter's Chill, Festive
Morkko:
Patriotic, Fall Frost, Halloween, Autumn Storm, Festive, Abominable
Nephini:
Halloween, Twilight, Autumn Leaves, Peppermint Twist, Aurora
Ny'vene:
Netherfrost
Nytekrie:
Patriotic, Harvest Moon, Halloween, Leaf Pile, Festive, Blizzard
Puffadore:
Chilly Paws
Qitari:
Patriotic, Halloween, Ethereal Leaves, Sweet Potato, Reindeer, Festive
Ryori:
Halloween, Spooky, Blood Scream, Aurora Borealis
Sylvorpa:
Patriotic, Halloween, Cool Night, Dark Waters, Festive, Emperor
Vulnyx:
Patriotic, Halloween, Black Cat, Autumn Predator, Silent Night, Festive
Zolnixi:
Patriotic, Halloween, Autumn Storm, Great Pumpkin, Hot Chocolate, Festive

2014
Aeridini:
Royal Viola, Tiger Lily, Spotted Woodpecker, Island Flower, Cranberry Crisp, Harvest Day, Eventide
Aurleon:
Loyal Lover, Lucky, New Chick, Rainy Day, Flamingo, Hummingbird, Nevermore, Hallows, Zombified, Tyrielle's Minion, Banana Pudding
Bulbori:
Valentine, Lucky, Chocolate Candy, White Chocolate, Midnight Firefly, Sweet Tea, Stuffing, Devious, Zombified, Tyrielle's Minion, Peppermint Bark
Draeyl:
Milk Chocolate, Lucky, Chocolate Egg, Daylily, Sea Monster, Sand Castle, Autumn Sunset, Goblin Grove, Windy Dawn, Zombified, Tyrielle's Minion, Christmas Pudding
Faelora:
Rose Champagne, Lucky, Spring Passion, Morning Glory, Cerulean, Cave Dweller, Zombified, Wilted, Haunted Woods, Tyrielle's Minion, Cherry Cheesecake.
Griffi:
Star Crossed, Golden Clover, Thunderstorm, Sun Diety, Vampiric, Harvest Day, Winter Pine, Tyrielle's Minion, Coal, Blueberry Crumble
Kelpari:
Lovely, Lucky, Budding, Daisy, Ocean Waves, Summer Shimmer, Zombified, Piranha, Tyrielle's Minion, Peanut Brittle
Lighira
Cherry Cordial, Leprechaun, Spring Sky, Starry Night, Raspberry Lemonade, Serene Shores, Haunted Hallows, Harvest Day, Celestial Lights
Luffox:
Sweet Kiss, Stormy Heart, Lucky, Woodland, Rosebud, Aster, Summer Love, Halloween, Demon, Black Cat, Zombified, Tyrielle's Minion, Moonlight, Frosted Sugar Cookie, Festive
Lunemara:
Raspberry Chocolate, Lucky, Ladybug, Early Bloom, Gladiolus, Summer Sunrise, Will O' Wisp, Maple Syrup, Zombified, Tyrielle's Minion, Orange Cake
Lupora:
Broken Heart, Lucky, Chocolate Paws, Tiger Lily, Forest Guardian, Ice Pop, Night Guardian, Spellfall, Zombified, Tyrielle's Minion, Pecan Pie
Morkko:
Roman Nougat, Lucky, April Showers, Forest Guardian, Sun Scortched, Wildfire, Impish, Zombified, Werebear, Tyrielle's Minion, Rosenmunnar Cookie
Nephini:
Sweet Pea, Rose Bouquet, Midnight Misfortune, Blooming Iris, Spring Glow, Cool Breeze, Lilypad, River Nymph, Lazy Days, Star Gazer, Zombified, Harvest Fairy, Harvest Day, Tyrielle's Minion, Gingerbread Cookie, Festive, Angelic
Ny'vene:
Devious Delight, Lightning Struck, Frog Song, Solar Eclipse, Autumn Foliage, Harvest Day, Aurora
Nytekrie:
Chocolate Strawberry, Lucky, First Sun, Barn Owl, Night Flight, Raspberry Dessert, Wild Turkey, Banshee, Zombified, Tyrielle's Minion, Red Velvet Cake
Puffadore:
Chocolate Cherry, Irish Luck, Monarch, Petal Garden, Mischievous, Harvest Day, Evergreen
Qitari
Sweet Heart, Lucky, Hot Cross, Apple Blossom, Maenad, Caramel Apple, Horseman, Carrot Cake, Zombified, Tyrielle's Minion, Fruitcake
Ryori:
Mysterious Love, Lucky Scarab, Spring Rebirth, Sunrise, Dark Spirit Walker, Zombified, Red Curse, Melted Chocolate, Haunted Depths, Harvest Day, Frosted Leaf
Sylvorpa:
Chocolate Swirl, Lucky, Spring Water, Sparkling Stream, Deep Sea, Smoothie, Black Toad, Zombified, Lochness Monster, Tyrielle's Minion, Chocolate Fudge
Vulnyx:
Purple Passion, Lucky, Fresh Earth, Evening River, Firestarter, Flickering, Ulysses, Caramel Corn, Zombified, Demon, Tyrielle's Minion, Chocolate Cream Pie
Zolnixi:
Hidden Heart, Lucky, Fawn, Monarch, Midsummer Night, Cerulean, Chocolate Delight, Zombified, Whispering Shadow, Tyrielle's Minion, Mint Chocolate Chip
Edited By Shadowized on 11/25/2020 at 5:03 PM.
Shadowized
Level 72
Guardian of the Realm
Joined: 10/26/2018
Threads: 52
Posts: 1,107
Posted: 7/20/2020 at 5:16 PM
Post #3
Quick Reference Years 2015 - 2016

2015
Aeridini:
Blossoming Rose, Blue Lotus, Angelfish, Flaming Soul, Festival Lights
Aurleon:
Orange Canna, Mahi Mahi, New Soul, Autumn Wind, Holly Cardinal, Blueberry Crumble
Bulbori:
Breaking Tulip, Flamboyant Cuttlefish, Moonlight Chill, Mint Chocolate Chip, Midnight Frost
Draeyl:
Red Rose, Vampire Crab, Moon Rising, Frosted Sugar Cookie, Ornamental
Faelora:
Wildebrim Hosta, Blue Crab, Ghostly Chill, Peppermint Bark, Snowy Night
Griffi:
Charming Chocolate, Pink Gladiolus, Blue Hermit, Autumn Wind, Imperial Peacock, Majestic Peacock, Night Crystal, Silver Bells, Cherry Cheesecake
Kelpari:
Blue Hydrangea, Parrot Fish, Phantom Shallows, Plum Pudding, Chocolate Fudge
Lighira:
Midnight Rose, Fire Lily, Lion Scallop, Ghostly Hallows, Winter Pine
Luffox:
Windchaser, Ruby Orchid, Calico Scallop, Maple, Frosted Pinecone, Banana Pudding
Lunemara:
Sunset Chrysanthemum, Anthias, Plumberry Cobbler, Fairy Lights, Rosenmunnar Cookie
Lupora:
Vibrant Coleus, Thorny Starfish, Witching Hour, Snowy, Orange Cake
Morkko:
Redhawk Iris, Harlequin Crab, Soul Fire, Yule Log, Fruitcake
Nephini:
Heart's Blood, Lucky, Strelizia Nicolai, Fairy Wrasse, Charred Leaf, Cinnamon Eggnog, Winter Magic, Chocolate Cream Pie
Ny'vene:
Strawberry Nougat, Nani Plumeria, Clown Crab, Demonic, Blueberry Crumble
Nytekrie:
Purpleheart Spiderwort, Sea Turtle, Fire Dragon, Gingerbread Cookie, Frozen Forest
Puffadore:
Passion Fruit, Purple Petunia, Sea Anemone, Cream Truffle, Snow Diamond
Qitari:
Night's Lover, Pretty Poppy, Giant Clam, Hurricane, Peanut Brittle, Cranberry Pie
Ryori:
Yellow Rose, Passiflora Alata, Queen Conch, Candy Corn, Poison Cloud, Forest Spirit
Sylvorpa:
Dark Love, Sunsong Gazania, Mantis Shrimp, Water Snake, Sugarplum, Christmas Pudding
Vulnyx:
Camellia Lavinia, Sea Slug, Heart Flame, Red Velvet Cake, Snowy Coal
Zolnixi:
Delphinium Bouquet, Bigfin Reef Squid, Spell Caster, Pecan Pie, Burning Embers

2016
Aeridini:
Camellia Night Rider, Spring Moon, Rain Cloud, Patriotic, Vampiric, Autumn Moon, Poinsettia
Aurleon:
Easter Sunrise, Hydrangea Bouquet, Tempest Winds, Vibrant Plumage, Sea Breeze, Ghostly, Falling Leaves, Happy Winds, Blood Raven, Aurora Borealis
Bulbori:
Golden Heart, Hot Tamale Rose, Spring Dawn, Seamist Sun, Starlight Embers, Black Widow, Winter's Night
Draeyl:
Red Wood, Parrot Tulip, Stormy Sea, Fall Fairy, Withered Leaves, Travelling Witch, Evergreen
Faelora:
Fun Time Gladiolus, Delicate Bouquet, Fire Eel, Night Terror, Changing Seasons, Reindeer
Griffi:
Carnival Iris, Patriotic, Caramelized Apple, Ember Peacock, Galactic. Sleigh Bells
Kelpari:
Tranquil Waters, Deviant Deluge, Luminous Lotus, Butterfly Fairy, Sunset, Patriotic, Shimmering Sea, Loch Ness, Sunken Cemetary, Ice Fairy, Ice Forest, Reaper, Log Fire
Lighira:
Burgundy Petunia, Storm Guardian, Life's Breath, Gingerbread Cookie
Luffox:
Sweet Treat, White Feather Hosta, Foo Dog, Night Flower, Patriotic, Berry Blast, Frigid Morning, Leaf Chaser, Pumpkin Juice, Arctic Foo Dog, Emperor
Lunemara:
Honey Bee, Canna Annjee, Patriotic, Tiger Swallowtail, Ghostly Lights, Bottled Moonlight, Yuletide
Lupora:
Golden Foil, Tree moss, Autumn Chrysanthemum, Misdummer Evening, Autumn Sunset, Blood Moon, Winter's Night
Morkko:
Forsaken Guardian, Emperor's Fortune, Robin, Black Orchid, Ghost Fire, Emperor Butterfly, Withered Soul, Spooky Woods, Southern Lights
Nephini:
Chocolate Surprise, Black Swallowtail, White Flame Gazania, Patriotic, Tranquil Sunset, Black Magic, Horned Owl, Seraph
Ny'vene:
Widow's Tears Spiderwort, Patriotic, Cosmic, Nature's Guardian, Spectral, Magical Infusion, Krampus
Nytekrie:
Mixed Berry, Forever Susan Lily, Sunken Ship, Grim Reaper, Witches Blood, Frau Perchta
Puffadore:
Delphinium Pink Punch, Patriotic, Rabid, Winter Solstice
Qitari:
Sunday Best, Passiflora Incarnata, Enchanted Meadows, Summer Solstice, Cozy Treats, Poison Cloud, Sugar Plum, Krampus
Ryori:
Musk Rainbow Plumeria, Patriotic, Grim Rose, Woodland Wanderer, Phantasmal Essence, Star Breather
Sylvorpa:
Ocean's Jewel, Lilypad, Bird of Paradise Strelitzia, Summer Forest, Spiced Apple, Frosty Depths, Conjurer's Soul, Haunting Holidays
Vulnyx:
Irish Meadows, Steel Skies, Spring Druid, Red Poppy, Shooting Stars, Gremlin, Warlock's Familiar, Ethereal, Winter's Flame, Arctic Nomad
Zolnixi:
Rose Petal, Misfortune, Watermelon Coleus, Secret Garden, Emperor's Dragon, Desert Mirage, Pumpkin Patch, Cute Witch, Samhain Bonfire, Wooden Twilight, Chocolate Candy
Edited By Shadowized on 11/25/2020 at 6:49 PM.
Shadowized
Level 72
Guardian of the Realm
Joined: 10/26/2018
Threads: 52
Posts: 1,107
Posted: 7/20/2020 at 5:21 PM
Post #4
Quick Reference Years 2017 - 2018

2017
Aeridini:
Natureguard, Passion Passiflora, Azalea Petal, Blazing Fireworks, Ocean Sunset, Nightshade, Winter Evergreen
Aurleon:
Kingfisher, Pink Powered Delphinium, Blazing Fireworks, Thunderbird, Solar Eclipse, Driftwood, Racket Tailed Roller, Enchanted, Snow Shadow, Imperial Dragon, Christmas Robin
Bulbori:
Darling Dahlia, Black Beauty Gladiolus, Blazing Fireworks, Sand Rabbit, Coconut Octopus, Solar Eclipse, Lost Soul, Ectoplasma, Permafrost, Holiday Ornament
Draeyl:
Kong Coleus, Juicy Peach, Ethereal Dryad, Blazing Fireworks, Basking Snake, Marine Iguana, Solar Eclipse, Forest Wanderer, Shimmering Shard, Cinnamon Candle, Sugar Plum
Faelora:
Forest Fungi, Floribunda Rose, Blazing Fireworks, Grapevine, Ocean's Blessing, Solar Eclipse, Dried Flower, Ghostly Revenant, Gilded Wreath, Evergreen
Griffi:
Guardian Angel, Korean Fire Camellia, Blazing Fireworks, Sea Dragon, Devine Pomegranate, Redwood, Winter Shadow, Crystallized, Candied
Kelpari:
Fiery Luck, Blue Lagoon, Carnival Iris, Blazing Fireworks, Summer Stars, Solar Eclipse, Mandarin Fish, Enchanted Water, Harvest Moon, Peppermint Twist, Gilded Forest
Lighira:
Flaming Parrot Tulip, Blazing Fireworks, Coconut Mocha, Ancestral Deity, Solar Eclipse, Tidepool, Halloween Night, Winter Morning
Luffox:
Rogue Bunny, Blue Steel Bunny, Easter Egg Bunny, Cream Rabbit, Agouti Rabbit, Dutch Rabbit, Blue Heaven Hydrangea, Midnight Oasis, Blazing Fireworks, Saskatoon Berry, White Sands, Solar Eclipse, Withered Leaf, Banshee, Winter Coat, Frosted Plum, Frosted Kitsune
Lunemara:
Liberty Hosta, Sunbeam, Blazing Fireworks, Woodland, Night Sky, Sacred Scarab, Thunder Moon, Moonlit Sea, Solar Eclipse, Tree Dryad, Wilted Willow, Toxic Cloud, Chocolate Orange, Forest Spring
Lupora:
Black Velvet Petunia, Wood Satyr, Blazing Fireworks, Majestic Koi, Solar Eclipse, Seashell, Howling Moon, Moon Stalker, Frosted Pine, Dire Frost
Morkko:
Woodland Rider, Lotus Flower, Late Spring, Blazing Fireworks, Blackberry, Solar Eclipse, Tidal Storm, Black Fairy, Forest Wisp, Sleeping Forest, Polar Winds
Nephini:
Maui Punch Canna, Daffodil, Blazing Fireworks, Catatumbo Lightning, Eventide Beach, Solar Eclipse, Flint Corn, Autumn Fire, Lightbringer, Winter Timber, Cranberry Delight
Ny'vene:
Celtic Guardian, Forsaken Guardian, Galaxy Orchid, Blazing Fireworks, Blue Tang, Haunting Moon, Imperial Dragon, Winter Terror
Nytekrie:
Storm Herald, Sunbather Gazania, Blazing Fireworks, Desert Drought, Solar Eclipse, Island Mystic, Doom Harbinger, Black Fairy, Winter Songbird, Cranberry Crisp
Puffadore:
Lunar New Year, Cupid's Valentine, Cupid's Angelic, Cupid's Broken Heart, Pot of Gold, Strelitzia Reginae, Steampunk, Blazing Fireworks, Deep Sea, Macabre, Frozen Moon
Qitari:
Asiatic Lily, Sweet Lamb, Blazing Fireworks, Stargazer, Solar Eclipse, Mystic Waters, Solar Champion, Gloomy Bog, Night Herald, Gilded Ornament, Frozen Valkyrie
Ryori:
Wild Spiderwort, Blazing Fireworks, Lava Vent, Fallen Leaf, Mischievous Specter, Astral Wanderer, Winter Spirit
Sylvorpa:
Kismet Water Dragon, Spring Cosmo, Purple Haze Plumeria, Blazing Fireworks, Sun- Flecked, Solar Eclipse, Mother of Pearl, Lake Spirit, Unstable Potion, Frozen Pearl, Arctic Waters
Vulnyx:
Patient Petunia, Golden Orange Chrysanthemum, Blazing Fireworks, Shade Seeker, Glorious Sunset, Solar Eclipse, Early Frost, Vampiric, Winter Night, Stocking Surprise
Zolnixi:
Starscape, Purple Poppy, Blazing Fireworks, Beach Dessert, Beach Sunset, Solar Eclipse, Royal Maple, Frozen Dew, Frosty Eve, First Snow

2018
Aeridini:
Starlight Lily, Wildflower, Spring Arcanist, Wild Blackberry, Spirit Realm, Emperor Penguin
Aurleon:
Shimmering Mirage, Peach Blossom, Royal Violet, Mystic Forest, Forest Sunlight, Leatherback Turtle Umber Peacock, Haunting Spirit, Winter Sunset, Hearth Dragon, Crackling Fire
Bulbori:
Forest Shadow, Night Gazer Lily, Lepiota, Dancing Butterfly, Siren's Song, Fresh Perennials, Swamp Tree, Ripe Pomegranate, Maule's Quince, Candle Wax
Draeyl:
Fairy Tea, Pixie Iris, Crested Gecko, Lake Treasure, Sunbather Salamander, Salsa Verde, Dinosaur Fossil, Chilly Dawn, Frost Fire, Desolate Tundra
Faelora:
Moon's Kiss, Mystic Spring, Dutch Tulip, Nature Kissed, Midsummer Nights, Paradise Peach, Cornucopia, Ripe Plum, Holly Tree, Crocus
Ferrikki:
Heart's Desire, Enchanted Explorer, Cheeky Chestnut, Forest Caller, Shrouded Fortune, Easter Sunrise, Stormy Moss, Grove Forager, Woodland Sprite, Blazing Fireworks, Coconut Sands, Sunset Clouds, Frosted Forest, Magic Potion, Mystic Skullmoth, Silverbells, Lantern Glow
Griffi:
Black Barlow, Secret Treasure, Midnight Madness, Sanguine Crystallized, Snow Hawk, Arctic Glacier
Kelpari:
Whimsical Waters, Lost River, Illuminous Seaweed, Spring Night, White Sands, Summer Court, Umberwood, Cruel Specter, Yuletide Waltz, Frigid Night
Lighira:
Misty Lily, Glowlight Oasis, Summer Journey, Twilight Deity, Muddy Water, Winter Wedding
Luffox:
Laughing Stream, Puddle Jumper, Darling Daylily, Jungle Vine, Red Wine Sangria, Pipevine Swallowtail, Fruit Bat, Enchanted Lake, Lemming, Snow Dust, Arctic Kitsune
Lunemara:
Wandering Willow, Moon's Light, Wildflower, Slawa Tulip, Dreamberry, Flower Wasp, Sun Kissed Dryad, Harvest Day, Carved Pumpkin, Mint Chocolate, Holiday Candy
Lupora:
Ruby Wood, Spring Tempest, Red Dahlia, Fallen Tree, Volcanic Eruption, Earthen Spirit, Royal Elven, Night Terror, Summoning Circle, Winter Tanuki, Tundra Stalker
Morkko:
Silent Haunt, Spring Night, Elegant Lily, Grove Warden, Owlbear, Heat Wave, Mango, Midnight Magic, Vampiric, Ice Giant, Husky
Nephini:
Whispering Wind, Underground Lava, Luminous Pimpernel, Twilight Grove, Solstice Magic, Summer Meadow, Haunted, Blood Moon, Duskbringer, Snow Diamond, Frozen Kindling
Ny'vene:
Tropical Blossom, Poppy, Mountain King, Emerald Dragon, Frigid Sunrise
Nytekrie:
Nightshade, Robin's Egg, Enchanted, Misty Flower, Sea Emperor, Tropical Fruit, Red Hawk, Voodoo Master, Yuletide Tree, Muddy Snow
Puffadore:
Bashful Lily, Ocean Sunset, Crypt Keeper, Cherry Truffle
Qitari:
Mossy Meadows, Torchlight, Cherry Blossom, Lush Mountainside, Celestial Champion, Breaching Orca, Ocean Floor, Frosted Soil, Cosmic Witch, Winter Dawn, Sleigh Horse
Ryori:
Morning Glory, Seaslug, Raspberry Cream, Pale Fright, Temporal Wanderer, Day of the Dead, Champagne Candle
Sylvorpa:
Sprite Dancer, Sakura, Glowing Swamp, Mysterious Forest, Thermal Vents, Beach Day, Hallowed Moon, Black Widow, Mysterious Naiad, Holiday Spices
Vulnyx:
Dusky Darling, Stalking River, Potted Plant, Cornflower, Summer Ash, Reef Guardian, Somber Spirit, Ghost Lantern, Cinnamon Crisp, Chimney Smoke
Zolnixi:
Forest Fairy, Tree Moss, Frosted Rose, Blue Jay, Volcanic Glass, Riptide, Chilly Evening, Dusky Dawn, Black Ice, Arctic Fox
Edited By Shadowized on 4/26/2021 at 5:28 PM.
Shadowized
Level 72
Guardian of the Realm
Joined: 10/26/2018
Threads: 52
Posts: 1,107
Posted: 7/20/2020 at 6:25 PM
Post #5
Quick Reference Years 2019 - 2020

2019
Aeridini:
Rose Arcanist, Mourning Cloak, Glowing Garden, Ocean Explorer, Frosted Apple, Christmas Pudding
Aurleon:
Birdsong Symphony, Spring Storm, Opalite, Vampire Bat, Sea Glass, Darkening Sunset, Autumn Lake, Carnival Squash, Penguin, Frosted Forest
Bulbori:
Gray Bunny, Dancing Koi, Glistening Gem, Cotton Candy, Summer Squash, Fall Harvest, Toffee Treat, Underground Depths, Frozen Berry, Frosty Soil
Draeyl:
Puddle Jumper, Filtered Sunlight, Labradorite, Rose Quartz, Sunflower Field, Vivid Dawn, Vengeful Demon, Bitis Viper, Snow Mountain, Frosty Witch, Frosted Blossom
Faelora:
Flaming Flower, Dawning Equinox, Emerging Myconid, Enchanted Bloom, Summer Salad, Cave Pool, Rotting Woods, Chilling Night, Dasher, Blue Spruce, Aurora Borealis
Ferrikki:
Heavenly, Shimmering Lake, Clover Field, Spring Victorian, Warden Warrior, Cave Spider, Diamond Shrine, Evening Sea, Coral Reef, Deathberry, Caramel Apple, Antique Skullmoth, Tufted Titmouse, Red Cedar
Griffi:
Lovely Lavender, Coconut Oasis, Haunting Lights, Monarch Frostfeather, Freezing Rain, Firewood
Kelpari:
Flourishing Mangrove, Sea's Curse, Cavernous Depths, Echoing Laughter, Sunken Ship, Sea Scallop, Turning Leaves, Pomegranate Bloom, Ravenous Reaper, Striped Perch, Chilled Cherry
Lighira:
Mountain Spring, Hungry Alligator, Flower Power, Swamp Creature, Heavenly Nebula, Mahogany Teakwood
Luffox:
Veiled Fortune, Morning Glory, Misty Morning, Forgotten Temple, Cave Clay, Red Squirrel, Beach Sunset, Flying Squirrel, Autumn Rain, Frozen Lake, Snowflake Stardust
Lunemara:
Blue Banded Bee, Forget Me Not, Cracked Geode, Turquoise Gem, Mango Chutney, Moonlight Magnolia, Rose Scarab, Skeletal, Autumn Fairy, Turtle Dove, Quiet Dawn
Lupora:
Sakura, Sunlit Bluebird, Harmonic Prayer, Cave Crystal, Geothermal, Warm Evening, Angelic Fire Dancer, Summer Rose, Forest Floor, Dark Pact, Mountain Peak, Mountain Guardian
Morkko:
Monarch Owlbear, Last Frost, Garden Sentinel, Glowing Moss, Onyx, Tropical Sunset, Rough Seas, Jack-O-Lantern, Equinox Moon, Cranberry Salsa, Cozy Cocoa
Nephini:
Flower Power, Poison Dart Frog, Glow Worm, Coal Ore, Priestess' Light, Guava, Sandy Sunset, Forest Afternoon, Moonlight Magic, Winter Storm, Nutcracker Ballerina, Crackling Firewood
Ny'vene:
Angry Apricot, Stone Breaker, Soft Sunset, Misty Pumpkin Patch, Infernal Spectral, Lantern Light, Peppermint Tea, Frost Dragon
Nytekrie:
Kingfisher, Hummingbird, Lost Crystal, Mossy Boulder, Bonfire Ash, Peacock Pheasant, Haunted Brew, Dusky Dawn, Volcanic Glacier, Snowy Owl
Puffadore:
Exalted, Hydrangea, Paradise Parrot, Dried Cornstalk, Wilted Rose
Qitari:
Muddy River, Teal Spring, Sunlit Crevice, Underground Pool, City Lights, Juicy Watermelon, Haunting Mists, Fallen Leaves, Yuletide, Galactic plum, Christmas Coal
Ryori:
Fruit Punch, Fairy Garden, Ghostly Treasure, Mystical Mage, Demonstalker, Glistening Snow
Sylvorpa:
Sunfire Waterlily, Flowing Sunshine, Obsidian, Cave Fungus, Sunstream, Iced Mocha, Departed Realm, Chestnut Champion, Spellfrost, Arctic Krill
Vulnyx:
Purple Aster, Dappled Sunlight, Gold Vein, Cave Critter, Realm Defender, Seaside Sunset, Grasslands Hunter, Night Terror, Ghostly Woods, Yuletide, Obsidian Ice Nomad, Dusky Winter Rose
Zolnixi:
Sweet Fragrance, Oriole, Dwarven Monarch, Vampire Bat, Ametrine Explosion, Summer Nights, Deep Blue Sea, Canada Goose, Newt's Eye, Pumpkin Witch, Snow Song, Moonlight Magic

2020
Aeridini:
Mistwarden, Frost Keeper, Dawn Breaker, Spring Peach, Black Swallowtail, Rosewood Natureguard, Driftwood, Night Pumpkin, Winter's Dawn
Aurleon:
Bleeding Heart, Blue Grosbeak, Hazy Sundown, Tidal Pool, Mystic Crow, Apple Crisp, Ghostly Frostfire, Foggy Sunrise, Cranberry Spritz, Fireside
Bulbori:
Morning Sun, Baby Lamb, Pink Hibiscus, Lantern Skies, Forbidden Spell, Mysterious Path, Soft Sunset, Darling Deer
Draeyl:
Misty Dryad, Blue Tailed Skink, Coconut Shores, Summer Heat, Ghost Forest, Wild Pheasant, Twilight Dryad, Snowdrift Serenade, Evening Skies
Faelora:
Lenton Rose, Horned Caterpillar, Strawberry Fields, Wandering Nudibranch, Hidden Woods, Autumn Foliage. Ice Cave, Silver Bells
Ferrikki:
Victorian Peacock, Vibrant Poppy, Garden Skunk, Volcanic Fissure, Underbrush, Rainbow Carrot, Mountain Stream, Northern Star, Frosted Dawn
Griffi:
Red Skies, Arabian Desert, Frost Touched, Perma-Frostfeather, Mulled Wine, Frostchaser
Kelpari:
Peach Tea, Berry Fairy, River Stone, Sunchaser, Malabar Squirrel, Dark Magic, Ghostly Depths, Enchanting Solstice, Sky Dancer
Lighira:
White Peach, Starburst Nebula, Lavender Corn Snake, Fig Wasp, Arcane Enchantment, Blue Spruce
Luffox:
Eventide Windchaser, Flower Pollen, Floral Fantasy, Stargazing Foo Dog, Prickly Pear, Velvet Moon, Demon's Laugh, Forest Trail, Waning Light, Black Ice
Lunemara:
Flowery Fairy, Cecropia, Sunlit Beach, Pasta Salad, Moonlit Sonata, Golden Pheasant, Fig Pudding, Elegant Magnolia
Lupora:
Tender Heart, Alluring Elven, Spring Dragon, Purple Peony, Water Dancer, Deep Sea, Fierce Fox, Waterfall Koi, Daybreak, Tree Spirit, Ice Shards
Morkko:
Cotton Candy, Bee Eater, Meadow Rider, Blue Morpho, Coconut Husk, Sentient Scarecrow, Wild Wendigo, Mystic Witch, Polar Hunter, Ornamental
Nephini:
Sunlit Dawn, Pastel Hyacinth, Scarlet Macaw, Nautical Twilight, Baked Sweet Potato, Grape, Dawnbringer, Aurora Reflection, Mountain Majesty
Ny'vene:
Flower Warden, Volcanic Forge, Cursed Flower. Auroral Dragon, Candy Fiend
Nytekrie:
Red-Winged Blackbird, Flower Bed, Moonlit Tide, Flying Fox, Somber Sunset, Bloodmoon, Winter Morning. Mountain's Peak
Puffadore:
Heavenly, Enchanting Angelic, Vibrant Lagoon, Twilight Steampunk, Midsummer Festival, Rotten Apple, Witching Hour, Dusky Darling
Qitari:
Pastel Rose, Primrose Blossom, Meadow Tender, Blazing Sunset, Blueberry Crumble, Will-O-Wisp, Ghostly Hallows, Lonely Moon, Frigid Forest
Ryori:
Nightly Blossom, Ripe Plum, Shadow Stalker, Demonic Pumpkin, Widow's Rose, Sugar Cookie
Sylvorpa:
Auspicious Water Dragon, Vernal Guardian, Sun-Kissed, Iridescent Jewel, Tropical Fish, Mermaid's Legend, Frosted Cranberry, Harvest Day, Plum Cordial, Arctic Expedition
Vulnyx:
Vivid Bloom, Kestrel, April Lyrids, Coconut Octopus, Hazy Mesa, Feline Familiar, Kindred Kitten,Winter Lights, Snow Bear
Zolnixi:
Spring Showers, Dawning Equinox, Rainforest, Sweet Watermelon, Early Frost, Red Cedar, Dragon Glacier, Holly Wreath, Northern Mystic
Edited By Shadowized on 4/26/2021 at 5:29 PM.
Shadowized
Level 72
Guardian of the Realm
Joined: 10/26/2018
Threads: 52
Posts: 1,107
Posted: 7/23/2020 at 9:50 AM
Post #6
Quick Reference Years 2021 - 2022

2021
Aeridini:
Fortuitous Lunar, Fluttering Petals, Vintage Arcanist, Ladybug, Sea Serpent
Aurleon:
Wild Starling, Black-Necked Swan, Whimsical Winds, Prismatic Night, Ghost Ship
Bulbori:
April Rain, Morning Mango, Mermaid's Purse, Sunken Treasure
Draeyl:
Impossible Peach, Mandarin Duck, Coral Reef, Emerald Temple
Faelora:
Sunset Poppy, Vibrant Bloom, Coral Bliss, Berry Dream
Ferrikki:
Lovely Arcanist, Brilliant Sunset, Warming Breeze, Conch Melody, Peppercorn Vine
Griffi:
Delightful Peach, Mystical Mermaid
Kelpari:
Apricot Rose, Dappled Bracken, Defrosting Rose, Reef Triggerfish, Nighttime Waters
Lighira:
Sunlit Greenwood, Kelp Lionfish, Moon Jellyfish, Lurking Leviathan
Luffox:
Hibiscus, Shifting Canopy, Rhinoceros Hornbill, Darkening Eve
Lunemara:
Peacock Butterfly, Spring Dryad, Leafy Grub, Summer Spriteling, Tropical Allure
Lupora:
Blossoming Mountain, Deep Forest, Sundried Spices, Savannah Hunter
Morkko:
Florid Fungus, Alluring Owlbear, Rainforest, Ocean Troll, Exotic Jungle
Nephini:
Flourishing Flower, Garden Succulent, Colorful Reef, Breaking Dawn
Ny'vene:
Sunlit Garden, Sunset Dragon, Jungle Fowl
Nytekrie:
Heavenly, Ancient Dragon, Golden Eagle, Magical Starling, Nightling Druid, Eldritch Beholder, Jungle Explorer, Woodpecker
Puffadore:
Wishing Well, Neopolitan
Qitari:
Silk Petals, Cottonmouth, Island Champion, Black Pearl, Dragon Fruit
Ryori:
Blooming Rose, Tropical Beach
Sylvorpa:
White Rose, Papaya, Mangosteen, Berry Tea
Vulnyx:
Dutch Tulip, Rose Blush, Desert Oasis, Buried Treasure
Zolnixi:
Spring Storm, Green Forest, Milkweed Monarch, Kelp Forest

2022
Aeridini:
Aurleon:
Bulbori:
Draeyl:
Faelora:
Ferrikki:
Griffi:
Kelpari:
Lighira:
Luffox:
Lunemara:
Lupora:
Morkko:
Nephini:
Ny'vene:
Nytekrie:
Puffadore:
Qitari:
Ryori:
Sylvorpa:
Vulnyx:
Zolnixi:
Edited By Shadowized on 8/24/2021 at 3:48 PM.
Shadowized
Level 72
Guardian of the Realm
Joined: 10/26/2018
Threads: 52
Posts: 1,107
Posted: 7/23/2020 at 5:20 PM
Post #7
2023-24
Aeridini:
Aurleon:
Bulbori:
Draeyl:
Faelora:
Ferrikki:
Griffi:
Kelpari:
Lighira:
Luffox:
Lunemara:
Lupora:
Morkko:
Nephini:
Ny'vene:
Nytekrie:
Puffadore:
Qitari:
Ryori:
Sylvorpa:
Vulnyx:
Zolnixi:
Edited By Shadowized on 8/5/2020 at 5:16 PM.
Shadowized
Level 72
Guardian of the Realm
Joined: 10/26/2018
Threads: 52
Posts: 1,107
Posted: 7/25/2020 at 8:07 PM
Post #8
2013 Themes
Aurleon


Return to Home



Patriotic
Debut Month: July
Event: Patriotic?
Classification: Tamed
Creator: Admin
Original Colors

Updated Colors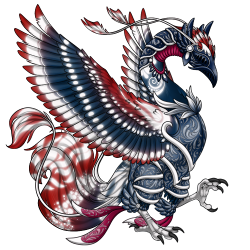 Gobbling
Debut Month: October
Event: Fall Festival?
Classification: Tamed
Creator: ?



Halloween
Debut Month: October
Event: Fall Festival?
Classification: Tamed
Creator: Admin



Tom the Turkey
Debut Month: November
Event: Fall Festival?
Classification: Exclusive
Creator: ?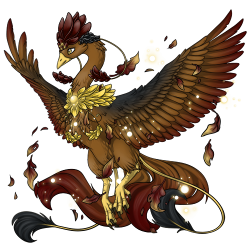 Twilight Shimmer
Debut Month: November
Event: Fall Festival?
Classification: Tamed
Creator: ?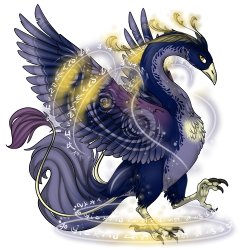 Festive
Debut Month: December
Event: Winter Festival?
Classification: Tamed
Creator: Admin



Winter
Debut Month: December
Event: Winter Festival?
Classification: Tamed
Creator: ?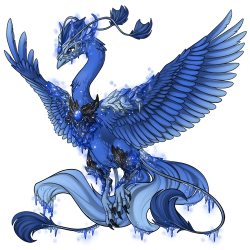 Edited By Shadowized on 8/12/2020 at 11:21 AM.
Shadowized
Level 72
Guardian of the Realm
Joined: 10/26/2018
Threads: 52
Posts: 1,107
Posted: 7/28/2020 at 9:13 AM
Post #9
2013 Bubori


Return to Home



Patriotic
Debut Month: July
Event: Patriotic?
Classification: Tamed
Creator: Admin
Original Colors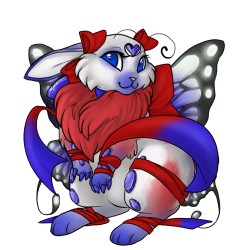 Updated Colors


Ashen Fall
Debut Month: October
Event: Fall Festival?
Classification: Tamed
Creator: ?
Notes: Several Color Versions? Possible Glitch? Both versions have shade variations.
Version 1: Male green gems, Female yellow gems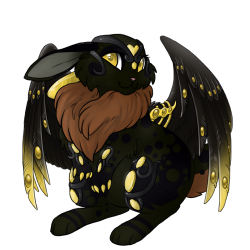 Version 2: Male green gems, Female yellow gems



Halloween
Debut Month: October
Event: Fall Festival?
Classification: Tamed
Creator: Admin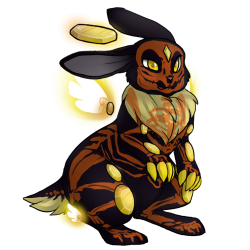 Pumpkin Bread
Debut Month: November
Event: Fall Festival?
Classification: Tamed
Creator: ?



Festive
Debut Month: December
Event: Winter Festival?
Classification: Tamed
Creator: Admin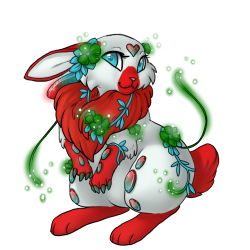 Frosted
Debut Month: December
Event: Winter Festival?
Classification: Tamed
Creator: ?

Edited By Shadowized on 8/12/2020 at 11:21 AM.
Shadowized
Level 72
Guardian of the Realm
Joined: 10/26/2018
Threads: 52
Posts: 1,107
Posted: 7/29/2020 at 5:05 PM
Post #10
2013 Draeyl


Return to Home



Patriotic
Debut Month: July
Event: Patriotic?
Classification: Tamed
Creator: Admin
Original Colors

Updated Colors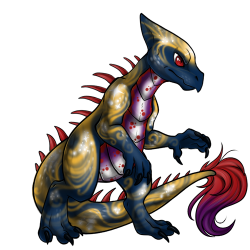 Halloween
Debut Month: October
Event: Fall Festival?
Classification: Tamed
Creator: Admin



Pumpkin
Debut Month: October
Event: Fall Festival?
Classification: Tamed
Creator: ?



Autumn Forest
Debut Month: November
Event: Fall Festival?
Classification: Tamed
Creator: ?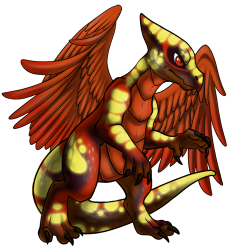 Coal Ember
Debut Month: December
Event: Winter Festival?
Classification: Tamed
Creator: ?



Festive
Debut Month: December
Event: Winter Festival?
Classification: Tamed
Creator: Admin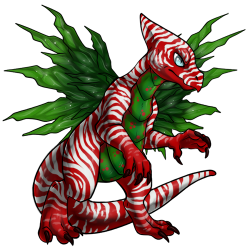 Edited By Shadowized on 8/12/2020 at 11:22 AM.
Go to Page:
1, 2, 3... 18, 19, 20
Go to Top
This Page loaded in 0.041 seconds.
Terms of Service | Privacy Policy | Contact Us | Credits | Job Opportunities
© Copyright 2011-2021 Sylestia Games LLC.
All names and logos associated with Sylestia are Trademarks of Sylestia Games LLC.
All other trademarks are the property of their respective owners.
For questions, comments, or concerns please email at Support@Sylestia.com.