Overview
Stables
Hatchery
Inventory
Wardrobe
Referrals
Settings
Seasonal Festival
World Map
Generator
Breeding Grounds
Nurturing Grounds
Party
Task Log
Mission Log
Quest Log
Player Trades
Trade Broker
Currency Exchange
Eggling Auction
Pick A Door
Official Games
Un-Official Games
Jinxie's Jamboree
Festival Shop
Diamond Shop
Avatar Shop
Scale Shop
Inbox
Forums
Community Polls
Advanced Search
December 5th, 2021

121 Online
2:16 AM
Advanced Search




Active Players on Sylestia
Category
Total
Yesterday
Players
3,117
717
Sylestia Pet Data
Category
Total
Yesterday
Pets
6,724,327
2,627
Generated
515,566
561
Captured
1,019,460
97
Bred
5,189,301
1,969
Statistics updated daily at midnight
Recent Announcements
Thread
Posted
2021 Stocking Stuffer Dec 1 2021 Advent Calendar Dec 1 2021 Official Changelo.. Nov 24 Black Friday Extravaga.. Nov 23 Ancient Temple - The S.. Nov 22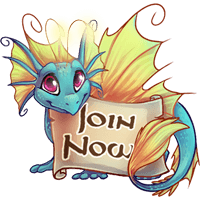 Forum Index > Q&A (Newbie Friendly) > Defeat Dia / other named in lost grove?
Page 1
1, 2
Go to Page:
Author
Thread Post
Oiseau
Level 75
Fancy Pants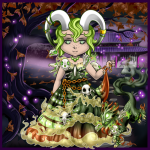 Joined: 6/14/2018
Threads: 62
Posts: 844
Posted: 7/17/2020 at 2:04 PM
Post #1
Alright, I tried to find other threads but searching for specific topics is rather difficult without a search option.
Can anyone give me tips on how to defeat named in the caves? And maybe also the golems?
I've gotten golems to 1/4 health and Dia to 1/2 health but my party always faints. I buy a ton of draughts to revive my pets, but I still can never win.
Here is my party in order - 1st slot, 2nd slot, 3rd slot
I occasionally switch Rigatoni out for a fire pet (Crescendo) from my old party when grinding for warlord.

Any help would be much appreciated.
Edited By Oiseau on 7/17/2020 at 2:21 PM.
Flute
Level 70
Enchanted Explorer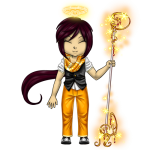 Joined: 1/12/2013
Threads: 340
Posts: 12,946
Posted: 7/17/2020 at 5:08 PM
Post #2
I'm on mobile so I can't be much help, but here's the guide I use for The Lost Grove:

https://www.sylestia.com/forums/?thread=57484&page=1
Edited By Flute on 7/17/2020 at 5:08 PM.
Oiseau
Level 75
Fancy Pants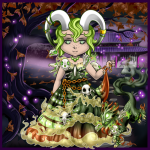 Joined: 6/14/2018
Threads: 62
Posts: 844
Posted: 7/17/2020 at 6:19 PM
Post #3
Thank you! This helps quite a lot :)
Kaitt
Level 75
Trickster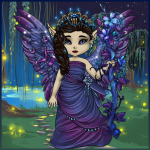 Joined: 4/16/2018
Threads: 138
Posts: 3,007
Posted: 7/17/2020 at 7:13 PM
Post #4
I have a battle series on youtube with indepth videos on how to fight them

https://www.youtube.com/playlist?list=PLBJpcn5scopthAV_R7Pn9XUwCqwyxCGF0

Only thing i dont have is behemoth. I started filiming after my fight and mum did hers while i was asleep xD
Scathreoite
Level 75
Crystalline Cleaver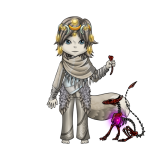 Joined: 11/2/2014
Threads: 49
Posts: 3,024
Posted: 7/17/2020 at 7:21 PM
Post #5
Light pet and Air and Fire pets you might want to swap to 3str/int & 2dex rather than scattering it into hp and agi, especially when you're using an earth tank. They shouldn't need to have the extra hp or agi, with an earth tank in the lead, and it's a waste of potential damage especially in the air and fire pets (they're made for doing The Damage). Light does better with 3int/2dex since that means larger heals and much higher potential that beam/fairy light will get a crit hit and thus a crit heal


For regular golems, since you're using earth/light/air as your main, easy enough
Store up your mana. When the golem reaches around 75 mana, use Sneering Howl, then thorncoat.
This should mean that the golem's combo attack only takes a chunk from your earth pet's hp, so you don't need to worry about switching around.
Aside from that, just attack it and hit with decimate when its hp is low enough
you can use divine balance when it's at 85 mana if you're unsure, but that's the strategy I use


(for reference point, this is my main team: earth/light/air )

Demora, I generally focus all-in on Demora (although yea, gotta still pay attention to the golems to see if you need to sneer/thorncoat / divine balance), hit her with decimate, get her out of the battle asap
you can also take out one golem, then her, but I typically jsut take her out then them


for Dia and Kowlla, I usually use Ent Flasks, and swap my team so it's my main team light running tank slot (no alteration to her equips or profs), air, and my secondary team's fire (ent flasks: str and maybe a dex on air pet, int and maybe dex to fire, maybe int or agi or mitigation to light)

Kowlla it's a matter of just hitting her, remembering to block when she's at max mana, and using conflagrate when she's about to summon the wisps, then hitting them with explosive fireball to take them out quickly. Aside from that you're just looking to whittle down Kowlla. Kowlla is tanky so you might want to wait until her HP is like, a third before you try decimate.


Dia, you want to make sure it isn't your fire pet in slot 3
Ent flasks and light/fire/air again
conflagrate when her helpers are summoned just like with Kowlla's wisps, and then fireball.
You want to get rid of the summons, but if Dia goes under half HP you might want to see if you can decimate her into oblivion
You have to make sure to block with all pets at 100 mana, and the slot 3 pet when she's summoning, since if slot 3 doesn't block that turn it gets stunned for several turns (this is also why you don't want the fire pet in slot 3- they can't use conflagrate AND block at the same time.)

(it's easier to fight them with a water pet as tank perhaps? since you can just ice sphere with the one pet to protect the whole team from the 100 mana move + Dia's summoning stun hit but I jsut find it personally hard to get water/fire/air TO the two deep cave bosses? I am not good at using a non-light-supported water pet to fight earth constructs)
Oiseau
Level 75
Fancy Pants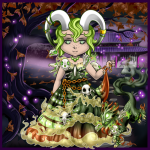 Joined: 6/14/2018
Threads: 62
Posts: 844
Posted: 7/17/2020 at 7:21 PM
Post #6
Thank you! I'll have to give it a try with my fire pet :)
Oiseau
Level 75
Fancy Pants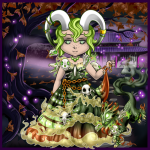 Joined: 6/14/2018
Threads: 62
Posts: 844
Posted: 7/17/2020 at 7:27 PM
Post #7
Thank you so much! I've swapped around their prof points
I'll definitely give this a try :)
Kaitt
Level 75
Trickster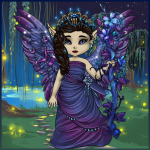 Joined: 4/16/2018
Threads: 138
Posts: 3,007
Posted: 7/17/2020 at 7:43 PM
Post #8
very welcome
Hiraeth
Level 75
Crystalline Cleaver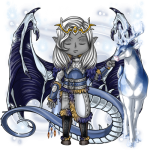 Joined: 7/14/2015
Threads: 119
Posts: 1,795
Posted: 7/17/2020 at 9:24 PM
Post #9
What would you recommend strat-wise for a water/light/air team? I can just barely not beat Dia, can't find Kowlla because caves are cave-y and confusing lol. Those three pets are my only ones with ranked abilities - they've got a mix of stoneweave (some enhanced) and enhanced vinethorn gear.
(also how does the earth taunt work with the golems? How does it not KO the pet? O.o)
Scathreoite
Level 75
Crystalline Cleaver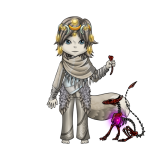 Joined: 11/2/2014
Threads: 49
Posts: 3,024
Posted: 7/17/2020 at 10:31 PM
Post #10
Taunt doesn't affect the golems so far as I can tell, they're locked onto the slot 1 pet regardless- their inherent buff? debuff? overrides any taunt that an earth/shadow can inflict.
The strategy of Sneering howl + Thorncoat isn't about the taunting, it's about Sneering Howl's 200-350% Phys damage absorption + thorncoat's 20-30% mitigation increase giving the earth pet the defensive power to survive the hit


Kowlla is in the same room as one of the two cave creatures (the room with the two houses) (found either via the top right door in the deep caves entrance corridor, which leads to the screen directly south of their room, or the door in the south wall of the entrance corridor, which leads in a loop around to that room via a much longer path. Only one of the two will ever be open at a time but both go to the same place, one's just way more tedious)

I personally wouldn't go for a water/light/air team for the deep cave bosses, just because fire is so vital to being able to take out the wisps/summoned disciples quickly, before they get to doing things (which isn't an issue with Demora since her golems are very slow to do anything)

For Water/fire/air, (in contrast to light/fire/air) it's just water using ice sphere at the required times (so that the team is shielded when the boss hits 100% mana (using it several turns before 100 mana so that the pet has time to get over the cooldown+get mana back before the next time they need to use it), and that the slot 3 pet is shielded when Dia summons) which means the other two pets can keep focusing on attacking rather than having to stop and block at any point


(Having a ranked fire pet handy for fighting them is something that I think is a good use of time)
Edited By Scathreoite on 7/17/2020 at 10:31 PM.
Go to Page:
1, 2
Go to Top
This Page loaded in 0.040 seconds.
Terms of Service | Privacy Policy | Contact Us | Credits | Job Opportunities
© Copyright 2011-2021 Sylestia Games LLC.
All names and logos associated with Sylestia are Trademarks of Sylestia Games LLC.
All other trademarks are the property of their respective owners.
For questions, comments, or concerns please email at Support@Sylestia.com.