Home
Overview
Stables
Hatchery
Inventory
Wardrobe
Referrals
Settings
Seasonal Festival
World Map
Generator
Breeding Grounds
Nurturing Grounds
Party
Task Log
Mission Log
Quest Log
Themed Pet Codex
Player Trades
Trade Broker
Currency Exchange
Eggling Auction
Pick A Door
Official Games
Un-Official Games
Jinxie's Jamboree
Festival Shop
Diamond Shop
Avatar Shop
Scale Shop
Inbox
Forums
Community Polls
Advanced Search
January 28th, 2023

99 Online
1:37 AM
Advanced Search



Active Players on Sylestia
Category
Total
Yesterday
Players
3,239
547
Sylestia Pet Data
Category
Total
Yesterday
Pets
7,576,749
1,705
Generated
590,363
164
Captured
1,117,953
147
Bred
5,868,384
1,394
Statistics updated daily at midnight
Recent Announcements
Thread
Posted
Update to Account Secu.. Jan 12 2023 Official Changelo.. Jan 5 Winter Festival Pet Tr.. Dec 22 Winter Festival Overvi.. Dec 22 Sylestia's 10th An.. Dec 17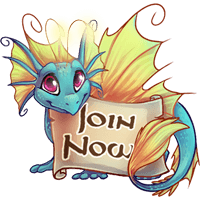 Forum Index > Breeding Discussion > James' Breeding Pairs and Projects
Page 1
Author
Thread Post
Jackdawjames
Level 68
The Sweet Tooth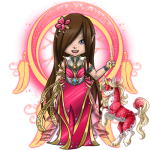 Joined: 12/23/2019
Threads: 4
Posts: 36
Posted: 7/3/2020 at 12:42 PM
Post #1
Hello, welcome to my projects/pairs thread!

- I am currently taking offspring requests.
- I do not own a genetic test kit, so none of the offspring will be pre-tested unless you specifically request otherwise.
- Prices are set, meaning that I will not be taking offers from anyone. If you believe that the price is too high, DM me so that we can discuss it.
- If you have questions, please DM me.

Rules
1. Be patient. You will eventually receive a DM notifying you that your offspring is ready to claim, so please do not DM me asking if your offspring is ready.
2. When requesting an offspring, please DM me. Please do not post your request in this thread.
3. I am a human being just like you, meaning that I will not always be online due to conflicts in or with my offline life and/or mental health. Please keep that in mind when requesting offspring.
4. If you DM me, please type "Offspring Request" or "Breeding Thread" in the subject line or your DM may not be read.

With that out of the way, here are the pairs!
Edited By Jackdawjames on 8/13/2020 at 11:06 AM.
Jackdawjames
Level 68
The Sweet Tooth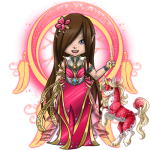 Joined: 12/23/2019
Threads: 4
Posts: 36
Posted: 7/3/2020 at 1:13 PM
Post #2

In Progress


Ferrikki
Cordyline & Copper

Cordyline & Un-named

Inara & Copper (inbred)

Inara & Un-named (inbred)

Un-named & Copper (blue)

Un-named & Un-named (blue)

Aurleon
Song of the Sparrow & Druid

Un-named & Druid (pink)

Un-named & Druid (orange)

Un-named & Druid (pb brown)

Aurora & Borealis (themed)

Leo & Janna (themed)

Emperor & Francis (themed)

Zane & Ciarra (themed)

Wisp & Un-named

Un-named & Un-named (green)

Un-named & Un-named (peacock)

Un-named & Un-named (easter & blue ribbon)

Lighira
Kirsikka & Rhila (inbred)

Kirsikka & Fallenbranch (inbred)

Un-named & Saula

Un-named & Saula

Un-named & Rhila (butterfly)

Lupora
Un-named & Un-named (pink & koi)

Un-named & Un-named (pink & sunburst)

Twilight & Un-named (koi)

Twilight & Un-named (sunburst)

Un-named & Un-named (purple & sunburst)

Un-named & Un-named (purple & koi)

Puffadore
Un-named & Un-named (blue)

Faelora
Delicate Bouquet M & F

Future Projects
Blue Grosbeak Aurleons
Oriole Zolnixis
Edited By Jackdawjames on 7/9/2020 at 3:53 PM.
Go to Top
This Page loaded in 0.029 seconds.
Terms of Service | Privacy Policy | Contact Us | Credits | Job Opportunities



© Copyright 2011-2023 Sylestia Games LLC.
All names and logos associated with Sylestia are Trademarks of Sylestia Games LLC.
All other trademarks are the property of their respective owners.
For questions, comments, or concerns please email at Support@Sylestia.com.