Overview
Stables
Hatchery
Inventory
Wardrobe
Referrals
Settings
Seasonal Festival
World Map
Generator
Breeding Grounds
Nurturing Grounds
Party
Task Log
Mission Log
Quest Log
Player Trades
Trade Broker
Currency Exchange
Eggling Auction
Pick A Door
Official Games
Un-Official Games
Jinxie's Jamboree
Festival Shop
Diamond Shop
Avatar Shop
Scale Shop
Inbox
Forums
Community Polls
Advanced Search
June 4th, 2020

236 Online
4:21 PM
Advanced Search
Active Players on Sylestia
Category
Total
Yesterday
Players
5,529
888
Sylestia Pet Data
Category
Total
Yesterday
Pets
5,665,780
2,349
Generated
412,281
319
Captured
875,061
631
Bred
4,378,438
1,399
Statistics updated daily at midnight
Recent Announcements
Thread
Posted
Spring Festival Overvi.. May 23 Mother's Day Diamo.. May 10 Sylestia Job Opportuni.. Apr 23 Nytekrie Revamp Final.. Apr 13 Easter Event Overview Apr 10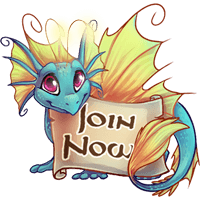 Forum Index > Other Fiction > Oddities (Original Fiction)
Page 1
Author
Thread Post
Kittyauthor
Level 64
Trickster
Joined: 5/22/2018
Threads: 54
Posts: 2,360
Posted: 9/15/2019 at 6:42 PM
Post #1
(Warning: This part is very sad. Don't read it if you don't want to cry.)

He watched, his eyes looking into the faces of many. Many looked away.

Where are you, dear? You were supposed to meet me, dear. He blinked tears away and drew his coat in tighter.

Searching, searching. Who knows what he might find? He had no idea. He was just searching, searching for his darling, the one that made his world better, despite who he was. She was supposed to be there, at the coffee shop, but wasn't. He began to walk.

She hadn't stood him up, right? She couldn't of cared if he was pink with lime green polka dots, her words. But was that true?

He kept walking, a fast pace, looking for the one who made him whole, the one who didn't care about faults, didn't care about anything but him.

"You'll never find her," said a voice from behind. His own personal tormentor. Everyone had one in this world. Not everyone was him, though.

"Please, Ali," he pronounced it "Al-eye," like how his "mother" told him to, "I need to be left alone."

His eyes kept searching. Strangers avoided his eyes, like he was a terrible being. He wasn't, at least to them. They knew nothing.

He found her at last, staring at the dresses through the display window. He quickened his pace.

"Sara!" he yelled. Sara looked at him, tear glimmered in her eyes like little crystals. He stopped abruptly.

No.

She swallowed, staring at him all the while.

No...

"I love you, Noa. I just-" she sobbed, "can't be with you."

NO!

He looked at her shockingly. He thought this was going to be different. He thought that she could accept him, do away with normal, be with him, love him. He blinked away tears. This always happened, always.

"I... I c-can't. I can't." And she ran.

He knew that her statement of loving him wasn't true. Once they looked up who he truly was, no one could love him. No one.

His heart broke, not for the first time, not for the last. Ali jeered at him. Tears ran river down his cheeks. he sat down.

"No one will ever love you. No one will ever make the sacrifices to love you. You know this. I know this. No one will ever love you."

"No one." Noa reapeated. "No one."
Kittyauthor
Level 64
Trickster
Joined: 5/22/2018
Threads: 54
Posts: 2,360
Posted: 9/15/2019 at 6:50 PM
Post #2
Reserved.
Kittyauthor
Level 64
Trickster
Joined: 5/22/2018
Threads: 54
Posts: 2,360
Posted: 9/15/2019 at 6:50 PM
Post #3
reserved
Kittyauthor
Level 64
Trickster
Joined: 5/22/2018
Threads: 54
Posts: 2,360
Posted: 9/15/2019 at 6:50 PM
Post #4
Reserved.
Go to Top
This Page loaded in 0.006 seconds.
Terms of Service | Privacy Policy | Contact Us | Credits | Job Opportunities
© Copyright 2011-2020 Sylestia Games LLC.
All names and logos associated with Sylestia are Trademarks of Sylestia Games LLC.
All other trademarks are the property of their respective owners.
For questions, comments, or concerns please email at Support@Sylestia.com.