Overview
Stables
Hatchery
Inventory
Wardrobe
Referrals
Settings
Seasonal Festival
World Map
Generator
Breeding Grounds
Party
Task Log
Mission Log
Quest Log
Player Trades
Trade Broker
Currency Exchange
Eggling Auction
Pick A Door
Official Games
Un-Official Games
Jinxie's Jamboree
Festival Shop
Diamond Shop
Avatar Shop
Scale Shop
Inbox
Forums
Community Polls
January 28th, 2020

98 Online
2:47 AM
Advanced Search
Active Players on Sylestia
Category
Total
Yesterday
Players
7,428
960
Sylestia Pet Data
Category
Total
Yesterday
Pets
5,432,034
1,465
Generated
400,739
220
Captured
843,258
139
Bred
4,188,037
1,106
Statistics updated daily at midnight
Recent Announcements
Thread
Posted
Winter Festival Pet Tr.. Dec 26 Winter Festival Diamon.. Dec 23 Winter Festival Overvi.. Dec 22 Sylestia's 7th Ann.. Dec 17 2019 Stocking Stuffing Dec 15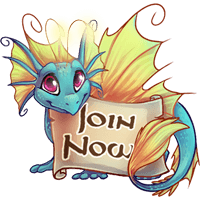 Forum Index > Games, Contests, and Giveaways > Sylesti Couture Ultimate Designer's...
Page 1
Author
Thread Post
Sunriseland
Level 70
Cutely Creative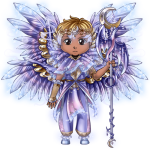 Joined: 6/6/2018
Threads: 9
Posts: 411
Posted: 9/11/2019 at 6:48 PM
Post #1
Welcome Back Everyone


Hello and welcome back. I am a bit late, but better late than never, yes? Anyway, I have an important announcement for all of you contestants but first, the Top 3.


And The Top 3 of the Week are...

1. Encryption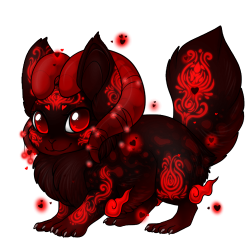 2. Limor



3. Annoyed



Congrats to you all for such beautiful designs as usual!

As usual I unfortunately have to eliminate someone this challenge and this week, that someone is... NO ONE. And I will explain more down below.

Important Announcement
Due to tight time constraints, both work and club related, I unfortunately have to cut this competition short, so this will be the last round. However, to make up for this, I have decided to double the winnings so the 1st place winner will get 2000 diamonds, 2nd place will get 1000 diamonds, 3rd place will get 500 diamonds and everyone else will get 200 diamonds, so I hope that makes up for the inconvenience!

And now, for the challenge!



Light A Candle Challenge


Hey, shout out to Virginia for such a cool idea!




For this challenge, you will be making a design based on a candle scent. It can be any candle you want but you must provide a reference photo of the candle you use. Also, I would like for you to use a Sylesti species that you haven't used/submitted yet. To make things just slightly more challenging (and cause I'm evil), if you are to use a seasonal candle scent, it cannot be autumn related. Can't wait to see what you all will bring!



Rules


1. Absolutely NO STEALING DESIGNS. Not that any of yall would do this because I trust you guys enough to not do this, but there has been an increasing number of design theft lately and it is very rude to do such things. But nothing you don't already know.

2. The design must be based off of a candle scent.

3. You must PM me the design. If you post it on the thread, it will not count!!!

4. You can only send 1 design this week.

5. You MUST send a reference picture with your design

6. You CANNOT use an autumn themed/scented candle this round

7. Please note, this is a closed competition. If you were not PINGed, you will not be able to participate. Thanks.

Since the Summer Festival is ending and yall complete this surprisingly fast, the end date will be September 19th
Fernwolf
Level 70
Majestic Green Thumb
Joined: 3/3/2019
Threads: 32
Posts: 1,783
Posted: 9/11/2019 at 7:51 PM
Post #2
reminder
Sunriseland
Level 70
Cutely Creative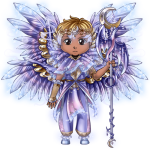 Joined: 6/6/2018
Threads: 9
Posts: 411
Posted: 9/18/2019 at 5:12 PM
Post #3
Hey guys, just sending a reminder that all final entries are due tomorrow! ;)
Bluedevil
Level 70
Trickster
Joined: 8/20/2019
Threads: 13
Posts: 278
Posted: 9/18/2019 at 5:25 PM
Post #4
Are only those who won the previous time allowed to enter for this contest? :o
Sunriseland
Level 70
Cutely Creative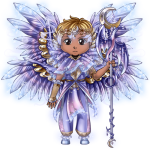 Joined: 6/6/2018
Threads: 9
Posts: 411
Posted: 9/18/2019 at 5:28 PM
Post #5
Unfortunately, this time around it is yes. But don't worry, I will have extra diamonds left over for another possible contest! I can PING you about the next contest if you'd like.
Bluedevil
Level 70
Trickster
Joined: 8/20/2019
Threads: 13
Posts: 278
Posted: 9/18/2019 at 5:29 PM
Post #6
Ahh ok! ^^ I'd love a ping! :D
Sunriseland
Level 70
Cutely Creative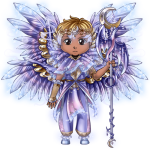 Joined: 6/6/2018
Threads: 9
Posts: 411
Posted: 9/18/2019 at 5:31 PM
Post #7
Sure thing! I'll let you know when a new contest is up.
Go to Top
This Page loaded in 0.008 seconds.
Terms of Service | Privacy Policy | Contact Us | Credits
© Copyright 2011-2020 Sylestia Games LLC.
All names and logos associated with Sylestia are Trademarks of Sylestia Games LLC.
All other trademarks are the property of their respective owners.
For questions, comments, or concerns please email at Support@Sylestia.com.