Overview
Stables
Hatchery
Inventory
Wardrobe
Referrals
Settings
Seasonal Festival
World Map
Generator
Breeding Grounds
Party
Task Log
Mission Log
Quest Log
Player Trades
Trade Broker
Currency Exchange
Eggling Auction
Pick A Door
Official Games
Un-Official Games
Jinxie's Jamboree
Festival Shop
Diamond Shop
Avatar Shop
Scale Shop
Inbox
Forums
Community Polls
July 20th, 2019

135 Online
8:57 AM
Advanced Search
Active Players on Sylestia
Category
Total
Yesterday
Players
7,921
893
Sylestia Pet Data
Category
Total
Yesterday
Pets
5,033,278
1,651
Generated
354,317
147
Captured
770,045
178
Bred
3,908,916
1,326
Statistics updated daily at midnight
Recent Announcements
Thread
Posted
Lost Grove Zone Reboot Jul 11 Lost Grove - New Theme.. Jul 9 Patriotic Event Overvi.. Jul 3 Diamond Sale and Doubl.. May 24 Lost Grove - The Forgo.. May 19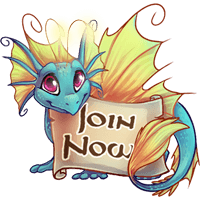 Forum Index > Games, Contests, and Giveaways > Themed eggs and Hatchings for sale
Page 1
Author
Thread Post
Kathyultrayima
Level 56
Guardian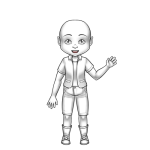 Joined: 11/15/2018
Threads: 8
Posts: 302
Posted: 7/12/2019 at 10:57 AM
Post #1
If anyone wants a Ice Giant Morkko, Wilted Willow Lunemara, Wildflower Lunemara, Grey Bunny Bulbori, Snow Shadow Aurleon, Cranberry Crisp Nytekrie, or Swamp Tree Bulbori. please message me and i'll set you up an egg or hatchling to raise.
Edited By Kathyultrayima on 7/14/2019 at 3:28 PM.
Ghostignalce
Level 42
Joined: 5/4/2019
Threads: 3
Posts: 43
Posted: 7/14/2019 at 11:18 AM
Post #2
i would like a Frost Morkko, please
i only have 8k
Kathyultrayima
Level 56
Guardian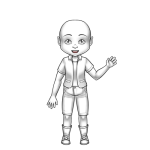 Joined: 11/15/2018
Threads: 8
Posts: 302
Posted: 7/14/2019 at 1:56 PM
Post #3
https://www.sylestia.com/view/pets/?petid=5010732


Copy and paste that link, and you only have to pay 300, because I misnamed him, and I can sell you a amnesia for when he's an adolescent so you can rename him if you want?
Kathyultrayima
Level 56
Guardian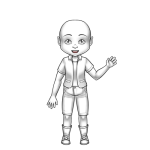 Joined: 11/15/2018
Threads: 8
Posts: 302
Posted: 7/18/2019 at 10:36 AM
Post #4
Bump~
Go to Top
This Page loaded in 0.003 seconds.
Terms of Service | Privacy Policy | Contact Us | Credits
© Copyright 2011-2019 Sylestia Games LLC.
All names and logos associated with Sylestia are Trademarks of Sylestia Games LLC.
All other trademarks are the property of their respective owners.
For questions, comments, or concerns please email at Support@Sylestia.com.