Overview
Stables
Hatchery
Inventory
Wardrobe
Referrals
Settings
Seasonal Festival
World Map
Generator
Breeding Grounds
Party
Task Log
Mission Log
Quest Log
Player Trades
Trade Broker
Currency Exchange
Eggling Auction
Pick A Door
Official Games
Un-Official Games
Jinxie's Jamboree
Festival Shop
Diamond Shop
Avatar Shop
Scale Shop
Inbox
Forums
Community Polls
December 12th, 2019

98 Online
6:03 AM
Advanced Search
Active Players on Sylestia
Category
Total
Yesterday
Players
7,272
1,382
Sylestia Pet Data
Category
Total
Yesterday
Pets
5,338,523
2,008
Generated
389,328
290
Captured
824,791
197
Bred
4,124,404
1,521
Statistics updated daily at midnight
Recent Announcements
Thread
Posted
Avatar Shop Revamp Dec 11 Official Sylestia Merc.. Nov 30 2019 Advent Calendar Nov 30 Black Friday Extravaga.. Nov 27 The Maws of Madness Nov 11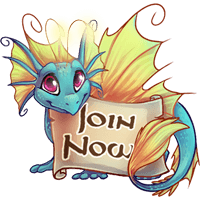 Forum Index > Breeding Discussion > Arle's (Revived) Project Thread
Page 2
1, 2
Go to Page:
Author
Thread Post
Cian
Level 70
Trickster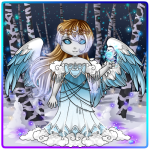 Joined: 6/15/2014
Threads: 99
Posts: 11,980
Posted: 6/7/2019 at 8:14 PM
Post #11
I didn't gave you permition to take my Deep Sprirt design for you to sale it around like that, making designes take time, patience and this one particuliarely since i usualy don't do with leaf vein i was actualy very proud of this design and the breeding pair i maid out of it, seeing that others are trying to take credit for my work does not make me happy in the slightest. Your 'strong tides' design is actualy the exact same as mine coloration wise, this is clairly not a simple accident.

If you did that with others as well i would recomand you remove them before their creators notice that, if you want help to create a design i don't mind helping you create your own in the futur but you nead to take all stolen design down before i do.
Arle
Level 60
The Tender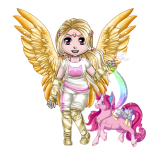 Joined: 4/9/2016
Threads: 23
Posts: 189
Posted: 6/7/2019 at 11:26 PM
Post #12
Rather than discuss this on my project forum, I will contact you over PMs
LyraLeCorsac
Level 70
The Kind-Hearted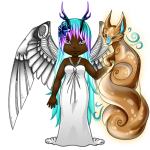 Joined: 7/8/2017
Threads: 319
Posts: 2,689
Posted: 6/8/2019 at 12:34 AM
Post #13
Hi! I have two spring time zolnixi i got from Spelf as well, if you ever wish to add some new genes to the pool
Arle
Level 60
The Tender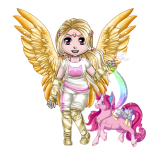 Joined: 4/9/2016
Threads: 23
Posts: 189
Posted: 6/8/2019 at 12:36 AM
Post #14
I would love that! Feel free to PM me to discuss :3
Arle
Level 60
The Tender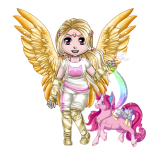 Joined: 4/9/2016
Threads: 23
Posts: 189
Posted: 7/6/2019 at 10:35 AM
Post #15
Updated~
Sairento
Level 67
Warden of Umbra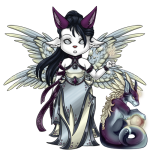 Joined: 8/24/2018
Threads: 128
Posts: 6,876
Posted: 7/11/2019 at 7:17 PM
Post #16
Heyo! Can I possibly help with your projects?
Go to Page:
1, 2
Go to Top
This Page loaded in 0.014 seconds.
Terms of Service | Privacy Policy | Contact Us | Credits
© Copyright 2011-2019 Sylestia Games LLC.
All names and logos associated with Sylestia are Trademarks of Sylestia Games LLC.
All other trademarks are the property of their respective owners.
For questions, comments, or concerns please email at Support@Sylestia.com.