Overview
Stables
Hatchery
Inventory
Wardrobe
Referrals
Settings
Seasonal Festival
World Map
Generator
Breeding Grounds
Party
Task Log
Mission Log
Quest Log
Player Trades
Trade Broker
Currency Exchange
Eggling Auction
Pick A Door
Official Games
Un-Official Games
Jinxie's Jamboree
Festival Shop
Diamond Shop
Avatar Shop
Scale Shop
Inbox
Forums
Community Polls
April 21st, 2019

111 Online
6:11 AM
Advanced Search

Active Players on Sylestia
Category
Total
Yesterday
Players
9,900
1,154
Sylestia Pet Data
Category
Total
Yesterday
Pets
4,820,204
1,834
Generated
333,629
64
Captured
728,673
213
Bred
3,757,902
1,557
Statistics updated daily at midnight
Recent Announcements
Thread
Posted
Spring Festival Overvi.. Apr 20 Ferrikki Orb Gene Upda.. Mar 29 Fortune Week Overview Mar 15 Week of Love Overview Feb 12 Site Downtime - 1/24 @.. Jan 23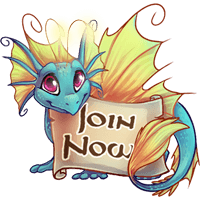 Forum Index > News and Announcements > Ferrikki Orb Gene Update
Page 2
1, 2
Go to Page:
Author
Thread Post
Krinadon
Level 70
Enchanted Explorer
Site Administrator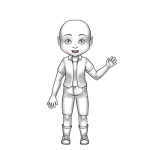 Joined: 12/17/2012
Threads: 750
Posts: 10,952
Posted: 3/30/2019 at 12:29 PM
Post #11
Skullmoth's Jackal (G1) and Skullmoth's Mark (G3) should now be implemented on all trait combinations for the Ferrikki.

Again, if you're still not seeing this on your pets, perform a hard refresh to update the image.


If there are other similar issues like this, please just let me know. Highly most likely, I've just forgotten to implement missing things. Always feel free to message me about such issues if it's been more than a couple weeks with no update! Thank you!
Xavion
Level 70
The Perfectionist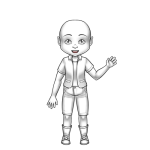 Joined: 10/15/2013
Threads: 335
Posts: 4,661
Posted: 3/30/2019 at 1:33 PM
Post #12
Scrolled around the image megathread for similar "missing trait" issues...

Windchaser Gene on Luffs missing on all ears and tails despite existing on hatchlings.

Various parts of G1 and G2 Skullmoth missing on Rikki Horns and Ears.

G1 Skullmoth leaving one of the male's ears without the tips. (Hard to see in the example given, so I'll just add this to highlight - Rikki's left ear.)

Luff Windchaser and Frosted Kitsune Tails missing genes.

Aurleon Tempest Runes and Imperial Dragon Tail mutation have improper layering - not sure if the art has been fixed or not since this one isn't exactly "missing," but it's related enough to mention.
Encryption
Level 70
Warden of Umbra
Joined: 6/24/2018
Threads: 5
Posts: 181
Posted: 3/30/2019 at 6:23 PM
Post #13
g2 skullmoth seems to be mising with ram horns. same goes for the female.

atleast, I'm pretty sure g2s go on ram, it's there on the rest of the traits... tips, tricolor, turkey, reticulated, teardrop all show up
Silverraven
Level 70
The Perfectionist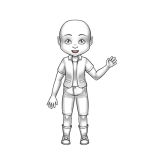 Joined: 10/23/2013
Threads: 47
Posts: 801
Posted: 3/30/2019 at 6:55 PM
Post #14
I mean... If we're talking about what's missing, may I point out that G1 Snow Leopard on Female Ryoris doesn't show up on the right front leg?


Snowyh2o
Level 70
The Hallowed
Joined: 6/26/2014
Threads: 7
Posts: 212
Posted: 3/31/2019 at 2:22 AM
Post #15
Cosmic Spikes for female Ny'vene is layered wrong, and I think it might also be layered wrong for the male as well? It's a bit hard to tell




For female Lunemara, all gene 3 when paired with Avatar Antennae are slightly off centered for the left antennae, but not with male Lunemaras


MonarchsReign
Level 69
Trickster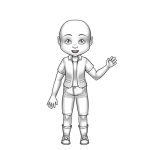 Joined: 10/11/2016
Threads: 6
Posts: 175
Posted: 3/31/2019 at 11:48 AM
Post #16
not sure if this is the best place, but while designing today I found a weird little issue.



Looks chill here, but if you remove the tail...


... the crest no longer has the signature eyes for peacocks. odd, but it happens on both genders. only way to get eyes on the crest is in combination with the tail. I'm assuming they were made together and the eyes accidentally were put on the tail's layering.
Encryption
Level 70
Warden of Umbra
Joined: 6/24/2018
Threads: 5
Posts: 181
Posted: 3/31/2019 at 1:08 PM
Post #17
just noticed something else with peacock crest, skullmoth's mark doesn't show up in those eyespot things?

G3s like galaxy can be seen in the crest, but not skullmoth.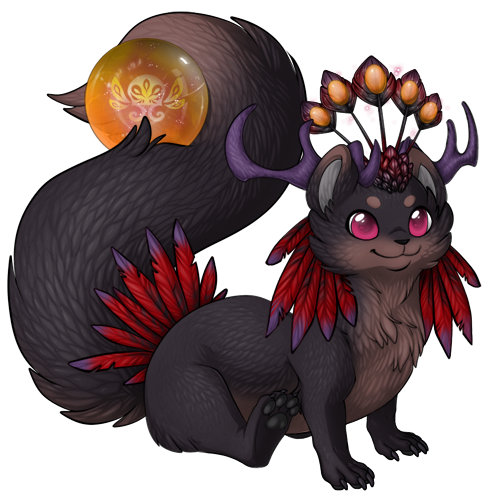 Aisybell
Level 60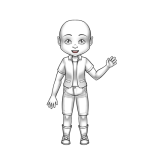 Joined: 12/9/2016
Threads: 11
Posts: 330
Posted: 4/5/2019 at 2:47 PM
Post #18
If we're talking about genes not showing up and stuff, the sylvorpa seashell mutation (specifically the necklace) doesn't show up at all when any wing mutation is visible.

Seashells alone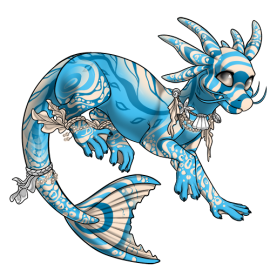 Seashells with splash wings (also works with any other wing mutation)




Then again this might be on purpose, but admittedly it kinda sucks when designing stuff.
Encryption
Level 70
Warden of Umbra
Joined: 6/24/2018
Threads: 5
Posts: 181
Posted: 4/5/2019 at 5:57 PM
Post #19
i believe thats done on purpose to avoid clashing traits
Go to Page:
1, 2
Go to Top
This Page loaded in 0.006 seconds.
Terms of Service | Privacy Policy | Contact Us | Credits
© Copyright 2011-2019 Sylestia.
All names and logos associated with Sylestia are Trademarks of Sylestia.
All other trademarks are the property of their respective owners.
For questions, comments, or concerns please email at Support@Sylestia.com.