Overview
Stables
Hatchery
Inventory
Wardrobe
Referrals
Settings
Seasonal Festival
World Map
Generator
Breeding Grounds
Party
Task Log
Mission Log
Quest Log
Player Trades
Trade Broker
Currency Exchange
Eggling Auction
Pick A Door
Official Games
Un-Official Games
Jinxie's Jamboree
Festival Shop
Diamond Shop
Avatar Shop
Scale Shop
Inbox
Forums
Community Polls
May 25th, 2019

229 Online
2:09 PM
Advanced Search
Active Players on Sylestia
Category
Total
Yesterday
Players
9,447
1,131
Sylestia Pet Data
Category
Total
Yesterday
Pets
4,924,889
2,004
Generated
346,566
421
Captured
761,007
217
Bred
3,817,316
1,366
Statistics updated daily at midnight
Recent Announcements
Thread
Posted
Diamond Sale and Doubl.. May 24 Lost Grove - The Forgo.. May 19 Working on Pet Scripts May 14 Qitari Mane Improvemen.. May 8 Spring Festival Overvi.. Apr 20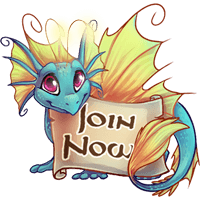 Forum Index > Battle Discussion > Need help with King Desius
Page 1
Author
Thread Post
Lemontine
Level 60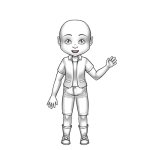 Joined: 11/21/2018
Threads: 43
Posts: 935
Posted: 3/15/2019 at 3:37 PM
Post #1
I have a Light, Shadow and Water pet on my team and all are level 60. I still can't beat him! I need help.
Laughterlight
Level 70
Master Egg Hunter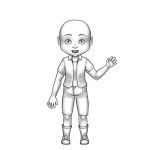 Joined: 2/21/2019
Threads: 0
Posts: 7
Posted: 3/15/2019 at 9:31 PM
Post #2
Okeeee... Here we go. This is just what I've heard, I'm currently on him too. So, your light and shadow pets need illusionist items equipped, or things that specifically boost their two recommended stats besides health (viewable on proficiencies page). Same with water, only they need assassin stuff. Make sure their equipment is the highest level you have. Also buy tons of elixirs and draughts for healing and revival that don't say "this item cannot be used during a battle." I hope this helps and please don't get annoyed at me if you already knew all this...
Lemontine
Level 60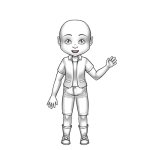 Joined: 11/21/2018
Threads: 43
Posts: 935
Posted: 3/15/2019 at 10:58 PM
Post #3
I kinda knew about the illusions for the light but nothing else you mentioned i knew. Thanks :)
Laughterlight
Level 70
Master Egg Hunter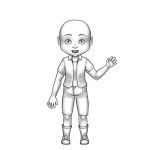 Joined: 2/21/2019
Threads: 0
Posts: 7
Posted: 3/16/2019 at 8:19 AM
Post #4
Okay, glad I could help. One more thing, you can use the elixirs during battle by clicking the red arrow next to the brown sack under your opponents' stats. Wasn't sure if you knew, cause I sure didn't before coming to the forums!
Lunalamoone
Level 68
The Tender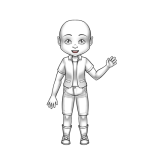 Joined: 3/17/2018
Threads: 53
Posts: 379
Posted: 3/16/2019 at 11:03 PM
Post #5
try getting an Air or Fire pet, cannons are real helpful when whooping an opponent's tail, especially when the team being used against the opponent is overleveled, and you'll want your Shadow pet in slot 1 since it's considered a tank. I beat King Desius with the following party:
Slot 1:
Name: Blacky
Species: Lupora
Element: Shadow
Level: 60
Gear equipped: exotic Reaver gear I bought off the broker
Random unnecessary fact: she has Jeweled Horns with a hidden carry of Crystal Ice Crown
Role in battle: tank
Slot #: 1
Slot 2:
Name: Lucy
Species: Ryori
Element: Fire
Level: 62
Gear equipped: exotic Pyromancer gear, partially from another player and partially from the broker
Random unnecessary fact: she is a 2-vis 2-carry with 1 hidden carry, her traits are (AC) Shock Runes, and the C shows that she has Double Stripes underneath her Shock Runes as a carry, (NA) Nebula, the N shows that the trait is there but carried, (NA) Ethereal Armor, and (FF) Shadow Wings
Role in battle: cannon
Slot #: 3 for other people, 2 for me(yeah I'm an oddball, so what?)
Slot 3:
Name: Crystal
Species: Zolnixi
Element: Light
Level: 63
Gear equipped: exotic Lightbringer gear(can't remember where I got it from though, I don't have access to the Lost Grove yet, in fact, I'm on the last location in Umbra Forest, so I'm nowhere near the Lost Grove, I don't think)
Random unnecessary fact: he was my second pet and has Fallow Deer and Chow Tail with hidden carries of Royalty and Feather Dust
Role in battle: healer
Slot #: 2 for other people, 3 for me(like I said, I'm an oddball)
try to get Lost Grove exotics if you can afford them
Edited By Lunalamoone on 3/16/2019 at 11:04 PM.
Encryption
Level 70
Omniscient Gardener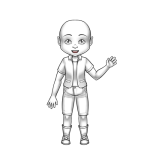 Joined: 6/24/2018
Threads: 14
Posts: 351
Posted: 3/20/2019 at 6:01 PM
Post #6
you need to do the seals. Once you do those hes really easy to defeat

How to do it, if your ok with spoilers
https://www.sylestia.com/forums/?thread=44033
Edited By Encryption on 3/20/2019 at 6:05 PM.
Encryption
Level 70
Omniscient Gardener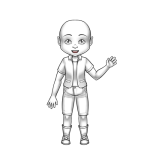 Joined: 6/24/2018
Threads: 14
Posts: 351
Posted: 3/20/2019 at 6:07 PM
Post #7
No offense but the majority of that is unnecessary information...and really, level 60? seems like a bit of overkill.... I beat him around lv 40 pretty easily
Lunalamoone
Level 68
The Tender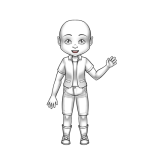 Joined: 3/17/2018
Threads: 53
Posts: 379
Posted: 3/21/2019 at 7:07 AM
Post #8
well, my pets were only level 60, 62, and 63 because I overleveled them in the Howling Pass during the Winter Fest. But it's good to have strong pets anyway.
Edit: it's good to have strong pets in my opinion, anyway. Others may be fine with level 40 pets, level 50 pets, etc.
Edited By Lunalamoone on 3/21/2019 at 7:52 AM.
Go to Top
This Page loaded in 0.009 seconds.
Terms of Service | Privacy Policy | Contact Us | Credits
© Copyright 2011-2019 Sylestia Games LLC.
All names and logos associated with Sylestia are Trademarks of Sylestia Games LLC.
All other trademarks are the property of their respective owners.
For questions, comments, or concerns please email at Support@Sylestia.com.