Overview
Stables
Hatchery
Inventory
Wardrobe
Referrals
Settings
Seasonal Festival
World Map
Generator
Breeding Grounds
Nurturing Grounds
Party
Task Log
Mission Log
Quest Log
Player Trades
Trade Broker
Currency Exchange
Eggling Auction
Pick A Door
Official Games
Un-Official Games
Jinxie's Jamboree
Festival Shop
Diamond Shop
Avatar Shop
Scale Shop
Inbox
Forums
Community Polls
Advanced Search
February 24th, 2020

180 Online
9:13 PM
Advanced Search
Active Players on Sylestia
Category
Total
Yesterday
Players
6,899
950
Sylestia Pet Data
Category
Total
Yesterday
Pets
5,477,317
1,315
Generated
404,696
116
Captured
847,854
162
Bred
4,224,767
1,037
Statistics updated daily at midnight
Recent Announcements
Thread
Posted
Week of Love Overview Feb 13 New Feature: Nurturing.. Feb 9 Winter Festival Pet Tr.. Dec 26 Winter Festival Diamon.. Dec 23 Winter Festival Overvi.. Dec 22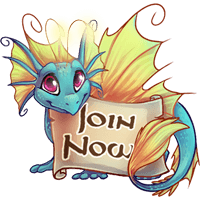 Forum Index > Suggestion Box > searching
Page 1
Author
Thread Post
Picklethedarklord
Level 44
Stocking Stuffer
Joined: 2/21/2019
Threads: 99
Posts: 2,475
Posted: 3/10/2019 at 5:37 PM
Post #1
so i like searching stuff by name not by who made it and i want a pet name search bar for advanced search in pet search
Scathreoite
Level 70
Master Egg Hunter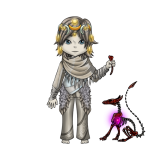 Joined: 11/2/2014
Threads: 33
Posts: 1,934
Posted: 3/10/2019 at 6:27 PM
Post #2
I'm going to assume the "searching for stuff by name" means the generator? I don't really have anything to say about that seeings as I personally never use the Public save and the way I name things means I probably wouldn't remember exactly how I named it later but...
You can search pet names in the advanced search?
It's the box labelled pet name?
Right here?

Edited By Scathreoite on 3/10/2019 at 6:28 PM.
Picklethedarklord
Level 44
Stocking Stuffer
Joined: 2/21/2019
Threads: 99
Posts: 2,475
Posted: 3/10/2019 at 7:33 PM
Post #3
oof im blind
Picklethedarklord
Level 44
Stocking Stuffer
Joined: 2/21/2019
Threads: 99
Posts: 2,475
Posted: 3/10/2019 at 7:34 PM
Post #4
Link: https://www.sylestia.com/forums/?thread=74239&page=1#3
Author: Picklethedarklord
Time Posted: 3/10/2019 at 7:33 PM
oof im blind
although it does also mean the generator
Go to Top
This Page loaded in 0.012 seconds.
Terms of Service | Privacy Policy | Contact Us | Credits
© Copyright 2011-2020 Sylestia Games LLC.
All names and logos associated with Sylestia are Trademarks of Sylestia Games LLC.
All other trademarks are the property of their respective owners.
For questions, comments, or concerns please email at Support@Sylestia.com.