Overview
Stables
Hatchery
Inventory
Wardrobe
Referrals
Settings
Seasonal Festival
World Map
Generator
Breeding Grounds
Nurturing Grounds
Party
Task Log
Mission Log
Quest Log
Player Trades
Trade Broker
Currency Exchange
Eggling Auction
Pick A Door
Official Games
Un-Official Games
Jinxie's Jamboree
Festival Shop
Diamond Shop
Avatar Shop
Scale Shop
Inbox
Forums
Community Polls
Advanced Search
July 7th, 2020

130 Online
1:33 AM
Advanced Search
Active Players on Sylestia
Category
Total
Yesterday
Players
5,380
795
Sylestia Pet Data
Category
Total
Yesterday
Pets
5,732,132
2,426
Generated
422,556
500
Captured
888,750
139
Bred
4,420,826
1,787
Statistics updated daily at midnight
Recent Announcements
Thread
Posted
Patriotic Event Overvi.. Jul 3 Spring Festival Overvi.. May 23 Mother's Day Diamo.. May 10 Sylestia Job Opportuni.. Apr 23 Nytekrie Revamp Final.. Apr 13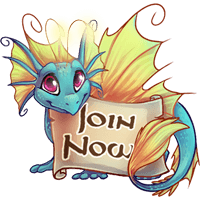 Forum Index > Games, Contests, and Giveaways > Make-A-Wish
Page 1
1, 2
Go to Page:
Author
Thread Post
Frollo
Level 70
Knight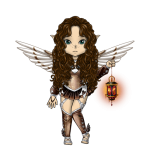 Joined: 6/6/2018
Threads: 40
Posts: 411
Posted: 2/11/2019 at 9:02 PM
Post #1
As you walk along forest of Sylestia, you see something half buried in the dirt. Curious, you dig around and uncover the item. Its a lamp. You've heard the myths about rubbing lamps and a genie appears, so you try it for yourself. You rub the lamp but nothing happens. You get mad and just when you are about to throw it you noticed a picture on the lamp, but the middle part is on the other side of the lamp. Carefully, you turn the middle of the lamp so that it matches up with the rest of the picture and it starts to glow. You quickly place the lamp on the floor and back up. Out of the lamp, someone appears....


"I am Palmerin the Djinn. Thank you for releasing me from out of the lamp. As a reward I will grant you 3 wishes. But there are rules to these wishes.... As I am a Djinn, not a genie."
Be warned young sylestian. As Palmerin the Djinn has a way of twisting words around. So if you wish for one thing you may another, depending on how you interact with Palmerin

Palmerin's Rules to wishes
1. You CANNOT wish for more wishes
2. You CANNOT wish for more than 1,000 Diamonds or 1mil gold
3. You CANNOT wish for harm to another player
4. You CANNOT wish more than 3 wishes
5. Do NOT expect for your wish to be granted immediately. Djinns work in mysterious ways.
Edited By Lilmomma on 2/11/2019 at 9:45 PM.
Vineyiea
Level 70
Trickster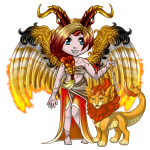 Joined: 5/2/2017
Threads: 121
Posts: 4,122
Posted: 2/11/2019 at 9:40 PM
Post #2
I smile at Palmerin the Dijinn, before saying "Thank you so much for doing this, it's very appreciated"

Wishes
1. 200k
2. a griffi, ferriki, or aeridini essence
Lemontine
Level 60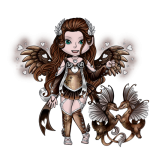 Joined: 11/21/2018
Threads: 43
Posts: 935
Posted: 2/11/2019 at 9:59 PM
Post #3
Thanks!
1st wish: 400k
2nd wish: an infinite amount of marshmallows
3rd wish: Artic Nomad's wings (emerald)
Edited By Lemontine on 2/16/2019 at 7:18 PM.
Blackghostdragon
Level 38
Guardian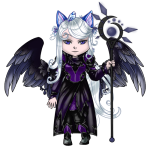 Joined: 11/8/2018
Threads: 11
Posts: 1,244
Posted: 2/11/2019 at 10:12 PM
Post #4
"Greetings, Great Djinn! It is most wonderful that I hath found thee! I hold the upmost admiration to this glorious deed you do."
Wish 1~ 200k
Wish 2~ Anything from my avatar wishlist (found on my profile)
Wish 3~ Lupora or Ryori essence (preferably Enchanted or Mystical but Regular would suffice)
Ruthie155338
Level 69
Stocking Stuffer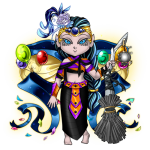 Joined: 3/27/2017
Threads: 14
Posts: 737
Posted: 2/12/2019 at 8:32 AM
Post #5
Hello and thank you for doing this Great Djinn, I hope that you have a great rest of your day.
1. I wish for 250 diamonds please.
2. I wish for 100k in gold please.
3. I wish that you will have an awesome rest of your day.
Edited By Ruthie155338 on 2/12/2019 at 8:33 AM.
Booknerd2017
Level 61
Joined: 8/30/2018
Threads: 4
Posts: 472
Posted: 2/12/2019 at 10:29 AM
Post #6
Greeting Oh Great Djinn. *I bow deeply* Ive heard so many things about you.
For my first wish, I wish for 200k gold so I can feed my pets.
For my second wish, I wish for 200 diamonds so I can buy things for my pets.
And for my third and final wish, I wish for a beautiful set of wings for my avatar.
Please and thank you Palmerin the Djinn.
Imsounoriginalyus
Level 17
Joined: 1/30/2019
Threads: 10
Posts: 89
Posted: 2/12/2019 at 10:30 AM
Post #7
Its a pleasure to be in such a great presence. Thank you for granting the wishes of others as well as myself

Wishes:
1)100k
2)Nyvene Essence (Preferably Mythical but anything below is fine)
3)A pet for my avatar (Anything)
Caramelcoco
Level 70
Candy Dispenser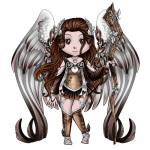 Joined: 3/30/2018
Threads: 93
Posts: 4,582
Posted: 2/12/2019 at 3:41 PM
Post #8
thanks!
Wish 1: nephini/puffadore essence
Wish 2: 1,000 diamonds
Wish 3: a themed nephini/puffadore
sorry if that's too much
Edited By Caramelcoco on 2/12/2019 at 3:43 PM.
Daybreak
Level 30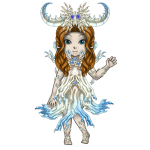 Joined: 1/17/2019
Threads: 7
Posts: 276
Posted: 2/12/2019 at 4:14 PM
Post #9
You are very welcome Palmerin. It is my honer to meet you

Wish 1: 450k gold
Wish 2: Ferrikki, Zolnixi, Vulnix, or Lighra essence
Wish 3: 999 diamonds
Edited By Daybreak on 2/13/2019 at 5:18 PM.
Wanda
Level 68
The Perfectionist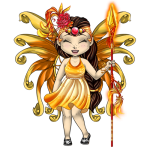 Joined: 3/10/2018
Threads: 188
Posts: 1,670
Posted: 2/13/2019 at 11:26 AM
Post #10
Thank you for doing this! You are so kind!

Wish 1: 1000 dia
Wish 2: 500k gold
Wish 3: a hug
Go to Page:
1, 2
Go to Top
This Page loaded in 0.017 seconds.
Terms of Service | Privacy Policy | Contact Us | Credits | Job Opportunities
© Copyright 2011-2020 Sylestia Games LLC.
All names and logos associated with Sylestia are Trademarks of Sylestia Games LLC.
All other trademarks are the property of their respective owners.
For questions, comments, or concerns please email at Support@Sylestia.com.