Overview
Stables
Hatchery
Inventory
Wardrobe
Referrals
Settings
Seasonal Festival
World Map
Generator
Breeding Grounds
Party
Task Log
Mission Log
Quest Log
Player Trades
Trade Broker
Currency Exchange
Eggling Auction
Pick A Door
Official Games
Un-Official Games
Jinxie's Jamboree
Festival Shop
Diamond Shop
Avatar Shop
Scale Shop
Inbox
Forums
Community Polls
August 19th, 2019

112 Online
2:56 AM
Advanced Search
Active Players on Sylestia
Category
Total
Yesterday
Players
7,265
993
Sylestia Pet Data
Category
Total
Yesterday
Pets
5,094,529
2,580
Generated
357,385
371
Captured
779,946
592
Bred
3,957,198
1,617
Statistics updated daily at midnight
Recent Announcements
Thread
Posted
Summer Festival Overvi.. Aug 9 Lost Grove Zone Reboot Jul 11 Lost Grove - New Theme.. Jul 9 Patriotic Event Overvi.. Jul 3 Diamond Sale and Doubl.. May 24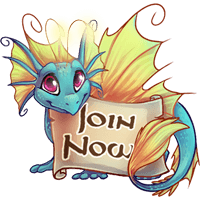 Forum Index > Fan Fiction > The story of our pets
Page 1
Author
Thread Post
Saylah
Level 70
High Priest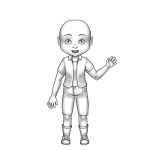 Joined: 1/27/2018
Threads: 43
Posts: 387
Posted: 2/10/2019 at 9:30 PM
Post #1
We can share pet stories here! :D Open, if you have pet background stories, feel free to share!
Edited By Seaglass on 2/10/2019 at 10:12 PM.
Saylah
Level 70
High Priest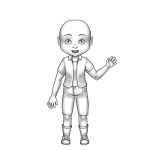 Joined: 1/27/2018
Threads: 43
Posts: 387
Posted: 2/10/2019 at 9:45 PM
Post #2
Kaleria, The lost land

As the light faded, leaving a wide eyed, bright colored Nixi in front of me, I knew her name immediately.

Kaleria

Her colors reminded me of the swirling water of the lost land i had called home. Our bond deepened as we fought through the trials that awaited us over the next few weeks. She had an endless amount of energy, but stood regal at the same time.

Just like the Goddess I had heard so many stories about.

In a time of terror and war, Goddess Kaleri took mercy on the broken families of the world and created a land for them. The land of mirrors, soon dubbed 'Kaleria' by the doting followers of Kaleri, was a peaceful land. Only able to be accessed by the lineage of all the families that She placed there, and only accessible via mirrors from the realm of reality, or the world as most people know it, Kaleria stayed a lovely place for generations. Until, of course, outsiders gained access to it.

How I arrived here in Sylestia still remains a mystery, as I myself am a native of Kaleria from a royal bloodline. Through ups and downs, making new friends and many enemies, Kaleria has stayed true to her name as a protector and fierce friend, for which I am grateful.
Edited By Seaglass on 2/10/2019 at 10:01 PM.
Harleyc
Level 70
The Perfectionist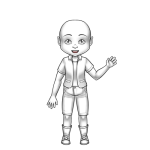 Joined: 9/2/2015
Threads: 2
Posts: 661
Posted: 2/10/2019 at 10:35 PM
Post #3

Mermydon

This is the deposed Prince Myrmidon of the Shaledon Kingdom, a rather unique little range in the depths of Lake of Astryl's Tranquility whose location is well known, if you happen to look down upon it's ruin when you face Vorpar. The prince's tale is a semi-sad tale. Wemerfolk, under dominion of Queen Ariel, allied ourselves with the Water Elemental, Vorpar. Nobody really knows for certain how it got here. Many suspect the queen herself had summoned the horrendous beast. What we do know is that it materialized in the heart of Shaledon where it and it's army of elemental laid waste to Shaledon and it's inhabitants,even converting schools of fishes into the vicious Water Sprites lurking in the lake depths today.

Myrmidon's grandsire led the herd at that time.Alas the elementals slaughtered the adults and adolescents but paid almost no heed to the hatchlings, save for sport to the water sprites. Other than Myrmidon's eldest sister, who had been mated in another herd, he is the only surviving member of the 'royal' line of Shaledon. A herd kingdom that had survived for nearly 1000 years. Unbeknownst to Myrmidon, there was an ancient legend that a prince of Shaledon would be mated to a princess of Thestria, an ancient kelparie herd realm far north of the falls that feed the lake, and was supposedly, cursed. Frozen in time.

But the life of the young prince was far from safe. His schooling mates helped to hide his identity from his tormentors, while he secretly tried to organize his fellows to revolt. Unfortunately the plot was discovered and virtually the entire school was torn limb from limb. Though in the battle the prince was rendered unconscious and thought dead. He came too smothered in a pile of his fellows torn body parts and was discovered by the merfolk, that sought to tame/enslave him. His spirit was nearly impossible to break, but could be soothed with the presence of a few mares, or so we merpeople thought.

Not long after he neared coming of age, Queen Ariel sought to breed him with her stock of mares from lines in her royal mounts. Sometime during the season, he made good an escape and eluded capture too many times to count. I was one of the Mermen tasked with taking him back alive. However it wasn't the ingenuity of the merfolk that captured the prince, but his discovery of the Thestrian prophecy. That ancient civilization that he, and we, thought it was just a myth, until a mysterious young filly claiming to be the lost Princess Kanakwella discovered him...
Go to Top
This Page loaded in 0.009 seconds.
Terms of Service | Privacy Policy | Contact Us | Credits
© Copyright 2011-2019 Sylestia Games LLC.
All names and logos associated with Sylestia are Trademarks of Sylestia Games LLC.
All other trademarks are the property of their respective owners.
For questions, comments, or concerns please email at Support@Sylestia.com.