Overview
Stables
Hatchery
Inventory
Wardrobe
Referrals
Settings
Seasonal Festival
World Map
Generator
Breeding Grounds
Nurturing Grounds
Party
Task Log
Mission Log
Quest Log
Player Trades
Trade Broker
Currency Exchange
Eggling Auction
Pick A Door
Official Games
Un-Official Games
Jinxie's Jamboree
Festival Shop
Diamond Shop
Avatar Shop
Scale Shop
Inbox
Forums
Community Polls
Advanced Search
August 14th, 2020

154 Online
6:29 PM
Advanced Search
Active Players on Sylestia
Category
Total
Yesterday
Players
5,273
769
Sylestia Pet Data
Category
Total
Yesterday
Pets
5,794,945
1,702
Generated
424,504
48
Captured
893,818
158
Bred
4,476,623
1,496
Statistics updated daily at midnight
Recent Announcements
Thread
Posted
Lost Grove Traits Show.. Jul 22 Lost Grove Restricted.. Jul 20 Patriotic Event Overvi.. Jul 3 Spring Festival Overvi.. May 23 Mother's Day Diamo.. May 10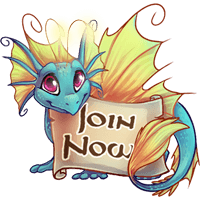 Forum Index > Games, Contests, and Giveaways > Name my Pets, Get an egg
Page 1
1, 2, 3, 4, 5, 6, 7, 8, 9
Go to Page:
Author
Thread Post
Harrypotternerd
Level 67
The Kind-Hearted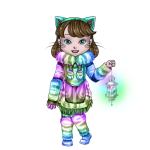 Joined: 9/25/2018
Threads: 25
Posts: 738
Posted: 2/4/2019 at 7:40 PM
Post #1
CLOSED

I currently have 94 pets that need names. So, for each pet you submit a name (or names) for you will receive 1 offspring of two pets of your choice. If I like your name, you can pick two names, or (while they are there) a pet from my sales tab for free.

Quick edit: Any pet in my stables or hatchery with the name "Un-Named" or "6vis" can be named.

Also: Ping me or I will never get it
Edited By Harrypotternerd on 2/14/2019 at 5:03 PM.
Harrypotternerd
Level 67
The Kind-Hearted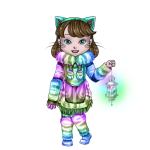 Joined: 9/25/2018
Threads: 25
Posts: 738
Posted: 2/5/2019 at 9:17 AM
Post #2
bump
Imapapaya
Level 43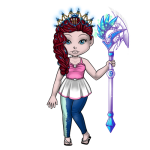 Joined: 1/23/2019
Threads: 3
Posts: 39
Posted: 2/5/2019 at 9:40 AM
Post #3
Ocean Breeze or Ceffyl Dr for https://www.sylestia.com/view/pets/?petid=4461326
Harrypotternerd
Level 67
The Kind-Hearted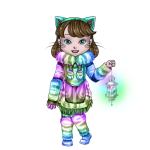 Joined: 9/25/2018
Threads: 25
Posts: 738
Posted: 2/7/2019 at 7:44 AM
Post #4
Hey sorry I just saw this and I love your names. Please pick two pairs
Hallownight
Level 29
Joined: 1/22/2019
Threads: 0
Posts: 23
Posted: 2/7/2019 at 11:26 AM
Post #5
For this bae
Fuega
https://www.sylestia.com/view/pets/?petid=4498058
Hallownight
Level 29
Joined: 1/22/2019
Threads: 0
Posts: 23
Posted: 2/7/2019 at 11:28 AM
Post #6
Seiteki (static in japanese)
https://www.sylestia.com/view/pets/?petid=4462863
Hallownight
Level 29
Joined: 1/22/2019
Threads: 0
Posts: 23
Posted: 2/7/2019 at 11:30 AM
Post #7
Henna (as in henna tatto)

https://www.sylestia.com/view/pets/?petid=4598873
Harrypotternerd
Level 67
The Kind-Hearted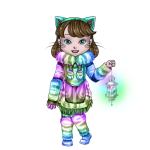 Joined: 9/25/2018
Threads: 25
Posts: 738
Posted: 2/7/2019 at 1:11 PM
Post #8
I took Fuega and Henna, please pick 5 pairs
Hallownight
Level 29
Joined: 1/22/2019
Threads: 0
Posts: 23
Posted: 2/7/2019 at 7:09 PM
Post #9
How about Alexandranite and Amythest, Alexandranite and https://www.sylestia.com/view/pets/?petid=4515558

Shiverlight, and Glimmer

Can i have these two:
https://www.sylestia.com/view/pets/?petid=4596408
https://www.sylestia.com/view/pets/?petid=4596413
Snowfire3027
Level 60
Majestic Green Thumb
Joined: 12/6/2018
Threads: 9
Posts: 150
Posted: 2/7/2019 at 7:33 PM
Post #10
https://www.sylestia.com/view/pets/?petid=4596405
She could be Iris or Orchid.
Go to Page:
1, 2, 3, 4, 5, 6, 7, 8, 9
Go to Top
This Page loaded in 0.006 seconds.
Terms of Service | Privacy Policy | Contact Us | Credits | Job Opportunities
© Copyright 2011-2020 Sylestia Games LLC.
All names and logos associated with Sylestia are Trademarks of Sylestia Games LLC.
All other trademarks are the property of their respective owners.
For questions, comments, or concerns please email at Support@Sylestia.com.