Overview
Stables
Hatchery
Inventory
Wardrobe
Referrals
Settings
Seasonal Festival
World Map
Generator
Breeding Grounds
Party
Task Log
Mission Log
Quest Log
Player Trades
Trade Broker
Currency Exchange
Eggling Auction
Pick A Door
Official Games
Un-Official Games
Jinxie's Jamboree
Festival Shop
Diamond Shop
Avatar Shop
Scale Shop
Inbox
Forums
Community Polls
August 19th, 2019

111 Online
3:16 AM
Advanced Search
Active Players on Sylestia
Category
Total
Yesterday
Players
7,265
993
Sylestia Pet Data
Category
Total
Yesterday
Pets
5,094,529
2,580
Generated
357,385
371
Captured
779,946
592
Bred
3,957,198
1,617
Statistics updated daily at midnight
Recent Announcements
Thread
Posted
Summer Festival Overvi.. Aug 9 Lost Grove Zone Reboot Jul 11 Lost Grove - New Theme.. Jul 9 Patriotic Event Overvi.. Jul 3 Diamond Sale and Doubl.. May 24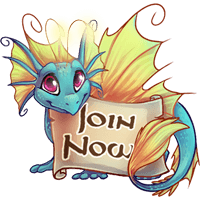 Forum Index > Bug Reporting > Stuck in battle without enemy
Page 1
Author
Thread Post
Krystaltears
Level 63
High Druid
Joined: 12/13/2018
Threads: 2
Posts: 12
Posted: 1/28/2019 at 9:11 PM
Post #1
At the end of the battle I got a message saying that I didn't have a valid target and then I'm stuck there without any enemy to attack and when I go to view inventory it shows one enemy at 0%.
Managed to escape by having each pet skip the turn to get around having no target.
Edited By Krystaltears on 1/28/2019 at 9:16 PM.
Krinadon
Level 70
Guardian of the Realm
Site Administrator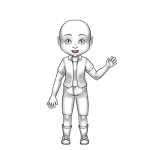 Joined: 12/17/2012
Threads: 761
Posts: 11,241
Posted: 1/29/2019 at 2:02 PM
Post #2
Which zone did this happen in? Was it one of the first two regions?
Krystaltears
Level 63
High Druid
Joined: 12/13/2018
Threads: 2
Posts: 12
Posted: 2/11/2019 at 7:56 PM
Post #3
The enigmatic grotto.
Krinadon
Level 70
Guardian of the Realm
Site Administrator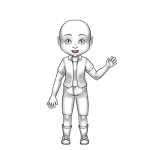 Joined: 12/17/2012
Threads: 761
Posts: 11,241
Posted: 2/12/2019 at 9:57 AM
Post #4
Yea. It unfortunately happens from time to time in the first 2 regions.

When it happens, you can either just skip the turn w/ all of your pets or click the "Stuck in Battle" button at the bottom.

It's been a bug I've been unable to ever fix so just put in that kinda work around when it rarely pops up lol.
Go to Top
This Page loaded in 0.009 seconds.
Terms of Service | Privacy Policy | Contact Us | Credits
© Copyright 2011-2019 Sylestia Games LLC.
All names and logos associated with Sylestia are Trademarks of Sylestia Games LLC.
All other trademarks are the property of their respective owners.
For questions, comments, or concerns please email at Support@Sylestia.com.