Overview
Stables
Hatchery
Inventory
Wardrobe
Referrals
Settings
Seasonal Festival
World Map
Generator
Breeding Grounds
Party
Task Log
Mission Log
Quest Log
Player Trades
Trade Broker
Currency Exchange
Eggling Auction
Pick A Door
Official Games
Un-Official Games
Jinxie's Jamboree
Festival Shop
Diamond Shop
Avatar Shop
Scale Shop
Inbox
Forums
Community Polls
August 19th, 2019

113 Online
3:00 AM
Advanced Search
Active Players on Sylestia
Category
Total
Yesterday
Players
7,265
993
Sylestia Pet Data
Category
Total
Yesterday
Pets
5,094,529
2,580
Generated
357,385
371
Captured
779,946
592
Bred
3,957,198
1,617
Statistics updated daily at midnight
Recent Announcements
Thread
Posted
Summer Festival Overvi.. Aug 9 Lost Grove Zone Reboot Jul 11 Lost Grove - New Theme.. Jul 9 Patriotic Event Overvi.. Jul 3 Diamond Sale and Doubl.. May 24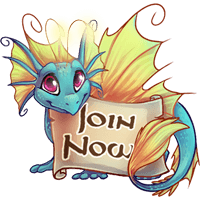 Forum Index > Battle Discussion > Idk how to defeat thunder and bolt
Page 1
Author
Thread Post
Toymangle
Level 61
Joined: 1/26/2019
Threads: 3
Posts: 37
Posted: 1/27/2019 at 8:12 AM
Post #1
Every time I try to kill thunder and bolt in the NightFall Bandit Camp, I just keep getting destroyed. I currently have 2 party slots and use 2 of my...characters? They are ToyMangle (Level 22) and PoisionBee (Level 21.) I have tried to gain levels in fungus grove...but every time I kill an enemy they each only gain 1 Exp level. They also have Relics, Armor, And Accessories that require level 20. I have also tried to use elixirs in battle but it ends up failing every time. Anyone know what I am doing wrong? Is this just me being very unlucky?
Edited By Toymangle on 1/27/2019 at 8:21 AM.
Eyelashviper
Level 29
Joined: 10/23/2018
Threads: 159
Posts: 3,642
Posted: 1/27/2019 at 9:26 AM
Post #2
Ok. I understand because it took me a lot of tries to defeat them. You just have to practice in other areas and level up
Firegem1401
Level 70
The Kind-Hearted
Joined: 7/15/2016
Threads: 28
Posts: 1,567
Posted: 1/30/2019 at 2:08 PM
Post #3
Im not sure if youve already beet them at this point but also remember to use the proficiency point they have and heres a guide to gear and stuff for the future

https://www.sylestia.com/forums/?thread=45988&page=1#6
Scathreoite
Level 70
Master Egg Hunter
Joined: 11/2/2014
Threads: 28
Posts: 1,684
Posted: 1/30/2019 at 3:54 PM
Post #4
1) ToyMangle and PoisonBee are both elements that are primarily Tank elements (Shadow and Earth)
(Water/Earth/Shadow = primarily Tanks, Light = can tank, but typically used as Healer, Air/Fire = attackers)

2) ToyMangle has primarily Str/Dex equips when she needs Int-based equips because she's a Magic/Int based element (Illusionist if she's being the Tank/slot1, Evoker if she's being the Attacker)

3) ToyMangle has an unassigned prof point

4) PoisonBee doesn't have his prof point assigned at all

5) Two of his equips are Int/Agi when he's a Physical/Str based element. As an Earth pet he should probably have Str/Agi equips (regardless of position on the team because Earth pets inflict Taunted debuff on enemies.)
Faiona
Level 64
Nature Walker
Site Administrator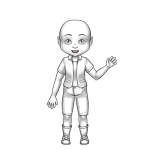 Joined: 12/17/2012
Threads: 337
Posts: 4,221
Posted: 1/30/2019 at 5:50 PM
Post #5
This thread has been moved to: Battle Discussion.
Toymangle
Level 61
Joined: 1/26/2019
Threads: 3
Posts: 37
Posted: 1/30/2019 at 7:41 PM
Post #6
I beat them 20 minutes after I made this post :/
Lft07
Level 27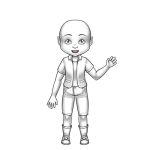 Joined: 6/5/2018
Threads: 0
Posts: 8
Posted: 3/1/2019 at 9:29 AM
Post #7
I keep on trying to do the same thing, but I stoppped for a while and wvery time I get back on to try, I have to revive my pets, but then they're famished. I've lost all mo money.
Lft07
Level 27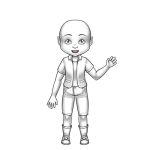 Joined: 6/5/2018
Threads: 0
Posts: 8
Posted: 3/1/2019 at 9:30 AM
Post #8
Plus, I forgot how to change pets for the other move in-battle. HELP!!!!
Thunderclancat28
Level 70
Warden of Umbra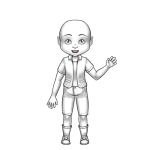 Joined: 10/12/2018
Threads: 24
Posts: 713
Posted: 3/21/2019 at 3:30 PM
Post #9
First, get that gear up! Is it Ok if I send over gear for Swirla, then for Dranoca: They both need level 20-25 gear so for Swirla, I'll send Assasin armor and relic, level 25 and 2 thunder's bracelets. Equip those, and you should be good to go. For Dranoca, I'll send two bolt's bracelets and Illusionist armor and relic.

To equip: Go to the blue bar on top, click on account, Then in the dropdown, click on inventory. Once you are in the inventory tab, scroll down a bit and go to the dropdown labeled Choose Pet. Choose Swirla and Dranoca, respectively and equip them with their respective gear.

Say when you need the gear sent
Edited By Thunderclancat28 on 3/21/2019 at 3:30 PM.
Go to Top
This Page loaded in 0.010 seconds.
Terms of Service | Privacy Policy | Contact Us | Credits
© Copyright 2011-2019 Sylestia Games LLC.
All names and logos associated with Sylestia are Trademarks of Sylestia Games LLC.
All other trademarks are the property of their respective owners.
For questions, comments, or concerns please email at Support@Sylestia.com.