Overview
Stables
Hatchery
Inventory
Wardrobe
Referrals
Settings
Seasonal Festival
World Map
Generator
Breeding Grounds
Party
Task Log
Mission Log
Quest Log
Player Trades
Trade Broker
Currency Exchange
Eggling Auction
Pick A Door
Official Games
Un-Official Games
Jinxie's Jamboree
Festival Shop
Diamond Shop
Avatar Shop
Scale Shop
Inbox
Forums
Community Polls
May 26th, 2019

149 Online
8:20 AM
Advanced Search
Active Players on Sylestia
Category
Total
Yesterday
Players
9,426
1,029
Sylestia Pet Data
Category
Total
Yesterday
Pets
4,927,145
2,256
Generated
347,057
491
Captured
761,235
228
Bred
3,818,853
1,537
Statistics updated daily at midnight
Recent Announcements
Thread
Posted
Diamond Sale and Doubl.. May 24 Lost Grove - The Forgo.. May 19 Working on Pet Scripts May 14 Qitari Mane Improvemen.. May 8 Spring Festival Overvi.. Apr 20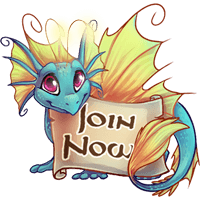 Forum Index > Games, Contests, and Giveaways > Are you my twin?
Page 5
1, 2, 3, 4, 5
Go to Page:
Author
Thread Post
Natalyag
Level 66
The Sweet Tooth
Joined: 4/27/2018
Threads: 11
Posts: 297
Posted: 12/6/2018 at 3:16 PM
Post #41
Fav sylestia: Qitari
Fav color: All I can never chose but I am in a blue phase.
Too cold I love cold what could some more do
Fav Season: Mid spring, Flowers and trees are around but it is still cool
Cats 100 percent a cat person
Fluffy
Books I am a bookworm known to stay in my room for hours reading
Computer easier to type and scroll.
Night can't sleep till late at night and I sleep till 11ish
Long hair I have tried short hair its to hard to keep and does not look good on me.

Bonus
Fav singer: None just like songs
Fav animal: Cats
Fav Game: Minecraft Xbox edition I prefer consoles and love building a surviving games
Fav Anime: I don't watch much T.V and have watched anime. So none
Frappedragon
Level 30
Joined: 9/29/2018
Threads: 8
Posts: 105
Posted: 12/6/2018 at 6:04 PM
Post #42
Sylesti - ryori, puffadore, zolnixi
Color - yellow, black, green, gray
Season - winter or summer
hot or cold - cold
cats or dogs - cats
fluffy or silky - fluffy
books or tv - books
phone or computer - computer
morning or night - night nwn
long or short - short nwn
cookies or cake - cake
singer - Tyler Joesph from TOP
animal - too many..has to be dragon, cat, or badger
game - ROBLOX, Sylestia, Minecraft,
Anime - i dont watch anime... . . ...............................................
Sparrowstorm
Level 66
The Kind-Hearted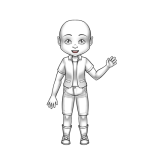 Joined: 10/8/2018
Threads: 9
Posts: 133
Posted: 12/6/2018 at 6:49 PM
Post #43
fav Sylestia breed: LUPORA (I don't know why I'm obsessed, I just am)

fav color: Blue (always has been, always will be)

fav season: That point in late June when it's no longer really spring, but not quite summer yet...

too hot or too cold: Too hot (I'm always cold)

cats or dogs: BOTH (I have both)

fluffy or silky(for blankets, pillows, ect.): Fluffy and soft an warm and perfect for making a pillow pile to hide in (forts are too much effort)

books or tv: TV. (College kids don't have time for books. Unless they're textbooks... sometimes)

Phone or computer: Computer. I can draw from it.

morning or night: Both are nice. I love the stars at night, but I've got east coast sunrises too... urgh this is hard.

Long hair or short: SHORT AND NEVER GOING BACK

Cookies or cake: Both are made from scratch in my house and both are AMAZING, so... both.

Fav singer: Chester Bennington of Linkin Park (May he rest in peace)

Fav animal: Bats. (I mean they're like fuzzy dragons! Who can't love that!)

Fav Game: Does Sylestia count? I think it counts.

Fav Anime: Voltron: Legendary Defender (My babbu Shiro really just needs a hug. And some love.)
Hoooowlers
Level 43
The Artistic
Joined: 10/27/2018
Threads: 89
Posts: 1,787
Posted: 12/6/2018 at 8:27 PM
Post #44
fav breed:Qtuarti, Ny'vene, Zolonixi(I cnat decide on 1)
color:pink
season:winter
rather:too hot
rather:dogs
rather:fluffy
I like:books, but I feel like its a trick ? because the internet basicly id]s tv with interactive stories, and were all playing sylestia
rather:computer
I is a vampire:night
like:long hair
rather:cake
(They both apply to me)
singer:jojo siwa
Animal:horse/dog
Game:sylestia
Anime:Fairy tale
Edited By Hoooowlers on 12/6/2018 at 8:30 PM.
Akirashadowwolf
Level 53
Snow Wars Combatant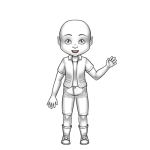 Joined: 10/2/2018
Threads: 33
Posts: 706
Posted: 12/7/2018 at 7:15 AM
Post #45
fav Sylestia breed: Lupora
fav color: Black
fav season:Fall
too hot or too cold:too cold
cats or dogs:dogs
fluffy or silky(for blankets, pillows, ect.):depends on the season but mostly fluffy
books or tv: books
Phone or computer:phone
morning or night:night


Long hair or short:long
or
Cookies or cake:cookies



Fav singer: changes but currently Amy Lee

Fav animal: wolves

Fav Game:Pokemon

Fav Anime: Sao, Blue Exorcist, and soul eater
Dragonjammer31
Level 58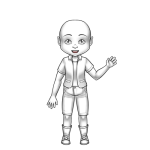 Joined: 12/18/2017
Threads: 107
Posts: 3,653
Posted: 12/9/2018 at 5:55 PM
Post #46
Fav sylesti breed:Zolnixi
Fav color:Blue
Fav season:SUMMER = NO SCHOOL
Too hot or too cold:at night I'm made of lava in the day I'm made of permafrost
Cats or dogs:BOTH
Fluffy or Silky:FLOOF
Books or tv:Books
Phone or Computor:iPad
Morning or night:Night cuz I'm a night owl
Long hair or short:long
Fav animal:miniature donkeys
Go to Page:
1, 2, 3, 4, 5
Go to Top
This Page loaded in 0.008 seconds.
Terms of Service | Privacy Policy | Contact Us | Credits
© Copyright 2011-2019 Sylestia Games LLC.
All names and logos associated with Sylestia are Trademarks of Sylestia Games LLC.
All other trademarks are the property of their respective owners.
For questions, comments, or concerns please email at Support@Sylestia.com.