Overview
Stables
Hatchery
Inventory
Wardrobe
Referrals
Settings
Seasonal Festival
World Map
Generator
Breeding Grounds
Nurturing Grounds
Party
Task Log
Mission Log
Quest Log
Player Trades
Trade Broker
Currency Exchange
Eggling Auction
Pick A Door
Official Games
Un-Official Games
Jinxie's Jamboree
Festival Shop
Diamond Shop
Avatar Shop
Scale Shop
Inbox
Forums
Community Polls
Advanced Search
July 13th, 2020

60 Online
7:26 AM
Advanced Search
Active Players on Sylestia
Category
Total
Yesterday
Players
5,157
733
Sylestia Pet Data
Category
Total
Yesterday
Pets
5,742,471
1,978
Generated
423,001
75
Captured
889,324
78
Bred
4,430,146
1,825
Statistics updated daily at midnight
Recent Announcements
Thread
Posted
Patriotic Event Overvi.. Jul 3 Spring Festival Overvi.. May 23 Mother's Day Diamo.. May 10 Sylestia Job Opportuni.. Apr 23 Nytekrie Revamp Final.. Apr 13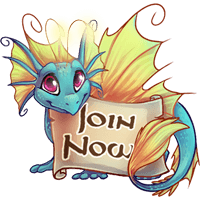 Forum Index > Games, Contests, and Giveaways > Sweet Tooth Word Search
Page 1
Author
Thread Post
Faiona
Level 64
Nature Walker
Site Administrator
Joined: 12/17/2012
Threads: 361
Posts: 4,319
Posted: 1/23/2013 at 6:42 PM
Post #1
Forum game tonight is a word search! When you're done please PM Faiona your completed word search image, title the PM 'Word Search'.

Please do not give out answers anywhere on Sylestia, doing so will disqualify you.

Everyone who finds all the words will receive their name into a drawing for a prize, or prizes depending on how many participate.



Deadline is tomorrow at 5pm server time.



Faiona
Level 64
Nature Walker
Site Administrator
Joined: 12/17/2012
Threads: 361
Posts: 4,319
Posted: 1/25/2013 at 2:54 PM
Post #2
Here is the winners and prize list...sorry that it took so long!

1. Blue Essence
2. Choice of blue/pink/red Staff
3. 3k Gold
4. 3k Gold
5. 3k Gold



There were 31 items in your list. Here they are in random order:

Velxeor
Amaya
Evenia
Tokie
Sweetcaroline
Bandaidmchealerson
Arccy
Mythic
Flute
Draco
Kadana
Kirya
Flow
Crystalangelneko
Zirikana
Fern
Celticgaea
Ruudles
Drakeon
Kaosu
Blue
Dawnshadow
Chidori
Bear
Hunter
Moxie
Nyghtshade
Ritsu
Shadowbmine
Saphera
Kaela1214
Timestamp: 2013-01-25 20:50:33 UTC
Go to Top
This Page loaded in 0.009 seconds.
Terms of Service | Privacy Policy | Contact Us | Credits | Job Opportunities
© Copyright 2011-2020 Sylestia Games LLC.
All names and logos associated with Sylestia are Trademarks of Sylestia Games LLC.
All other trademarks are the property of their respective owners.
For questions, comments, or concerns please email at Support@Sylestia.com.