Overview
Stables
Hatchery
Inventory
Wardrobe
Referrals
Settings
Seasonal Festival
World Map
Generator
Breeding Grounds
Party
Task Log
Mission Log
Quest Log
Player Trades
Trade Broker
Currency Exchange
Eggling Auction
Pick A Door
Official Games
Un-Official Games
Jinxie's Jamboree
Festival Shop
Diamond Shop
Avatar Shop
Scale Shop
Inbox
Forums
Community Polls
July 16th, 2019

202 Online
7:37 PM
Advanced Search
Active Players on Sylestia
Category
Total
Yesterday
Players
8,027
875
Sylestia Pet Data
Category
Total
Yesterday
Pets
5,026,296
1,867
Generated
353,845
99
Captured
769,404
181
Bred
3,903,047
1,587
Statistics updated daily at midnight
Recent Announcements
Thread
Posted
Lost Grove Zone Reboot Jul 11 Lost Grove - New Theme.. Jul 9 Patriotic Event Overvi.. Jul 3 Diamond Sale and Doubl.. May 24 Lost Grove - The Forgo.. May 19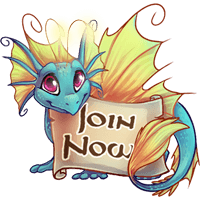 Forum Index > Bug Reporting > Clicking on Ethernia takes me to Esior...
Page 1
Author
Thread Post
Smudgerat
Level 68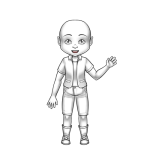 Joined: 8/21/2018
Threads: 6
Posts: 47
Posted: 8/30/2018 at 3:17 PM
Post #1
Hi

I've just unlocked Astryls Vale on the world map. I click on Astryls Vale, then click on Ethernia (currently the only location on the map)... and it takes me to Esior's Cove. I don't think it's supposed to do that!
Whistlepunk
Level 70
Guardian
Joined: 12/29/2017
Threads: 21
Posts: 189
Posted: 8/30/2018 at 3:34 PM
Post #2
You have to exit Esior's Cove before entering an area in Astryl's Vale.
Smudgerat
Level 68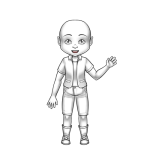 Joined: 8/21/2018
Threads: 6
Posts: 47
Posted: 8/30/2018 at 3:37 PM
Post #3
*dons the N00b hat and goes to sit in the corner*

Thanks for the help :)
Whistlepunk
Level 70
Guardian
Joined: 12/29/2017
Threads: 21
Posts: 189
Posted: 8/30/2018 at 3:43 PM
Post #4
Hey, no problem! Just a new battle system and all the quirks that come with it.
Go to Top
This Page loaded in 0.009 seconds.
Terms of Service | Privacy Policy | Contact Us | Credits
© Copyright 2011-2019 Sylestia Games LLC.
All names and logos associated with Sylestia are Trademarks of Sylestia Games LLC.
All other trademarks are the property of their respective owners.
For questions, comments, or concerns please email at Support@Sylestia.com.