Overview
Stables
Hatchery
Inventory
Wardrobe
Referrals
Settings
Seasonal Festival
World Map
Generator
Breeding Grounds
Nurturing Grounds
Party
Task Log
Mission Log
Quest Log
Player Trades
Trade Broker
Currency Exchange
Eggling Auction
Pick A Door
Official Games
Un-Official Games
Jinxie's Jamboree
Festival Shop
Diamond Shop
Avatar Shop
Scale Shop
Inbox
Forums
Community Polls
Advanced Search
June 1st, 2020

82 Online
7:02 AM
Advanced Search
Active Players on Sylestia
Category
Total
Yesterday
Players
5,516
941
Sylestia Pet Data
Category
Total
Yesterday
Pets
5,658,451
2,519
Generated
411,073
338
Captured
872,578
1,266
Bred
4,374,800
915
Statistics updated daily at midnight
Recent Announcements
Thread
Posted
Spring Festival Overvi.. May 23 Mother's Day Diamo.. May 10 Sylestia Job Opportuni.. Apr 23 Nytekrie Revamp Final.. Apr 13 Easter Event Overview Apr 10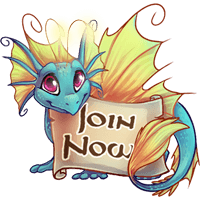 Forum Index > Official Games and Contests > 2018 Summer Festival - Themed Pet Design
Page 1
1, 2, 3... 22, 23, 24
Go to Page:
Author
Thread Post
Krinadon
Level 70
Guardian of the Realm
Site Administrator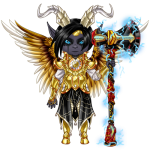 Joined: 12/17/2012
Threads: 818
Posts: 12,046
Posted: 7/30/2018 at 1:48 PM
Post #1
We are looking for help coming up with new Themed Pets for the upcoming Summer Festival (Coming in early-mid August). You can submit Themed Pet Designs for all species.

Please only post one entry per species and try and keep everything to one post. You can also make sure that submitted images are sized to 250 (&size=250) to prevent designs being too small or too large. When designing your Themed Pets, the design should be anything Summer Festival influenced. So anything to do with the Summer season or holidays during the season.

All submitted designs must have been made by the poster. Please do not use other players' designs. It is both disrespectful and if we see someone posting other player's designs, you will be disqualified from this contest.

To clarify, a Design does not equate to a Theme. Multiple players can submit, say, a "Beach Ball Lupora", as long as each player designed their own version.

Please do not make any negative comments in this thread, this thread is for contest entries only and not discussion.

Please do not reserve your post! Only post when you have a Themed Design to submit.

End Date: Wednesday, August 8th at 11:59pm.


Guide on How to Create and Share Designs


Prizes

Any player who has a design chosen will receive one 2-Visible Summer Festival Themed Pet of their choice (maximum of 2 total if a player has multiple selections). Winners will be PMed after the festival is over to choose their prize.

We will NOT announce which designs were chosen, so please do not ask if we are going to announce it. If a thread is created listing all of the available Themed Pets, we will provide the list to the author upon request.
IvyCat
Level 62
Trickster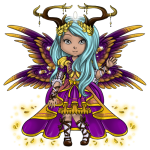 Joined: 8/23/2016
Threads: 106
Posts: 23,715
Posted: 7/30/2018 at 1:50 PM
Post #2
Desert Dune Puffadore
3 vis || 6 vis



Oasis Faelora
2vis || 5 vis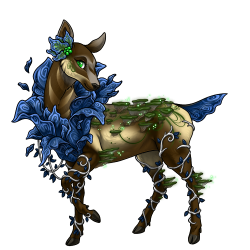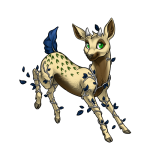 Edited By IvyCat on 7/30/2018 at 2:04 PM.
Imperium
Level 70
Guardian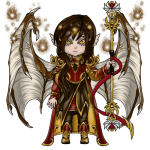 Joined: 8/21/2013
Threads: 318
Posts: 4,532
Posted: 7/30/2018 at 1:52 PM
Post #3
I've been waiting for this~!

Blue Sea Slug Faelora

Sun's Breath Ferrikki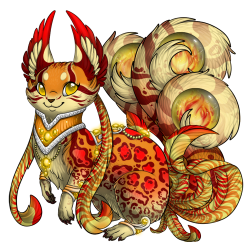 Seeded Melon/Watermelon Kelpari
Glowlight Oasis Lighira
Matchlight Luffox

Glowbug Oasis Nephini
Breaching Orca Qitari
Edited By Imperium on 8/5/2018 at 10:14 PM.
BobRoss
Level 61
Fancy Pants
Joined: 9/23/2016
Threads: 102
Posts: 1,421
Posted: 7/30/2018 at 1:53 PM
Post #4
Siren's Song Bulbori: These gentle bulbori are adorned with regalia of the sea - they make their homes upon the rocks of weathered ocean grottoes - calling to passing sylesti and ships.


Sea Nettle Lunemara:
Day Break Aurleon:
Deep Ocean Nytekrie:


Dragon Fruit Luffox: Careful you don't mistake these little luffoxes for their favorite summer meal - dragon fruit.


Atlantean/Sea Guard Griffi:
Royal Starfish Aeridini:
Riptide Zolnixi:
Spiny Sea Urchin Faelora:
Sea Slug/Nudibranch Ryori:
White Sands Kelpari:
Reef Guardian Vulnyx:
Sundown Ny'vene:
Scarlet Macaw Nephini: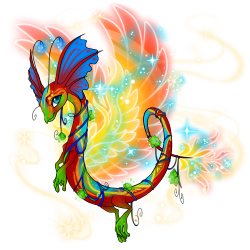 Luminous Sea Cave Qitari:
Volcanic Eruption Lupora: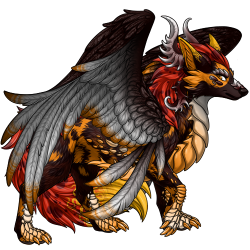 Star Studded Draeyl:
Lion Jelly Ferrikki:
Seaweed Jungle Lighira:
Nebulous Morkko:
(Dusky) Yellow Tail Blenny Sylvorpa: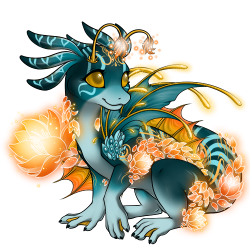 Tropical Sunset Puffadore:
Or you know - Happy Little Sunset Puffadore would also work. :P
Edited By BobRoss on 8/3/2018 at 11:46 AM.
GoldGryphon
Level 70
Guardian of the Realm
Joined: 1/28/2014
Threads: 72
Posts: 3,899
Posted: 7/30/2018 at 1:55 PM
Post #5
Daylily Valley Aeridini
I visited a beautiful Daylily farm in Vermont, it was nestled in a nice valley, if I remember right... or maybe on the side of a mountain.... can't remember!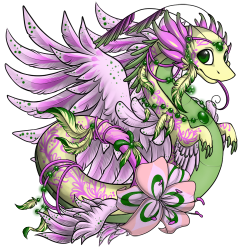 Stormy Riptide Aurleon Riptides are very scary and dangerous things, I hope this comes out in this design!




Seafoam Flotsam Bulbori When I worked on this, I remember all the things I watch being washed up on shores of the Great Lakes or Atlantic Ocean. So much debris and flotsom... but has its own beauty and art!



Cruise Night Draeyl (Evening Cosmos Draeyl)
I know that Sylestia doesn't have cars and such, but this is a homage to spending summer Saturday nights cruising around in a flashy car with chrome! But if you need a more Sylestia name.... use the other one!



Last Ember (of the Night) Ferrikki
Sitting by the nearly dead bonfire.... staring at that last ember in the dark of the summer night. Recalling all the stories and marshmallows! I kind of like just Last Ember Ferrikki as the name.

Sultry Summer Sun Luffox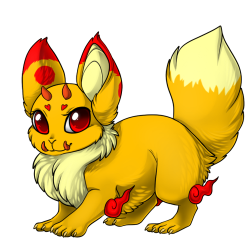 Ocean's Fury Nytkrie I love seeing pictures of lighthouses or ships in storms.... nature is amazing!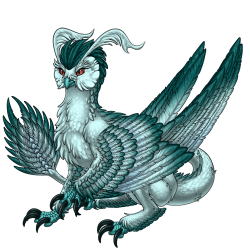 Marshmallow Bonfire Nephini I was thinking of when the sad thing of your marshmallow falling off your stick into the bonfire..... nothing sadder watching your marshmallow flare and burn black and away!




Adobe Bay Qitari We have Black, Grays, Chestnuts even Palominos (Gold) Qits.... we need a bay Qitari (Bay Definition: Bay horses have brown or reddish brown bodies and black manes, tails, and points on their legs, faces, and ears.)This one reminisces about the Adobe homes in desert areas of the US.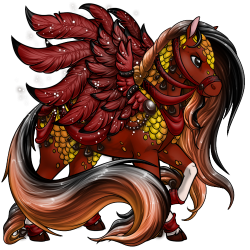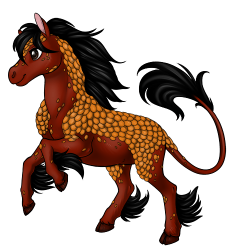 Cotton Candy Ryori As I grew up back in the 60's and 70's all the fairs and carnivals had Cotton Candy as a mainstay as carnival food! Colors were only blue and pink... sometimes white! Now a days.... you could get any color! But I am keeping to the history of Cotton Candy! I also thought that Ryoris really brought out the idea of cotton candy with the mist around it!

Edited By GoldGryphon on 8/6/2018 at 9:23 PM.
Vin
Level 68
The Kind-Hearted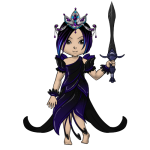 Joined: 3/14/2014
Threads: 16
Posts: 263
Posted: 7/30/2018 at 1:56 PM
Post #6
Summer Treasure Aeridini



Seaside Sky Griffi



Sandy Beach Lupora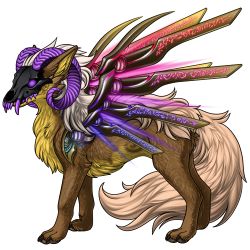 Glowing Sunbeam Nephini



Oceanic Ferrikki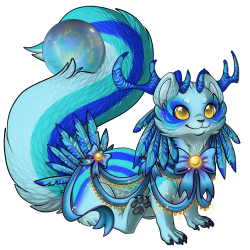 Edited By Vin on 7/30/2018 at 2:22 PM.
Firefish
Level 70
Warden of Umbra
Joined: 8/8/2017
Threads: 0
Posts: 44
Posted: 7/30/2018 at 2:00 PM
Post #7
Hello, Y'all,
Rogue Wave Aeridini
Hot Tub Aurleon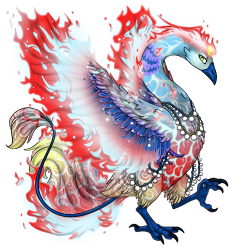 Fire Hydrant Bulbori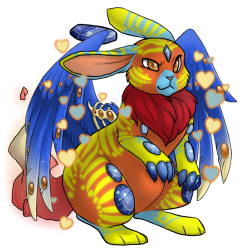 Submarine Volcano Draeyl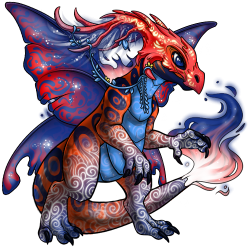 Serfer Faelora
Desert Dune Ferrikki
Festival Griffi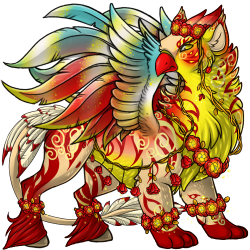 Breezy Beach Kelpari
Atlantic Lighira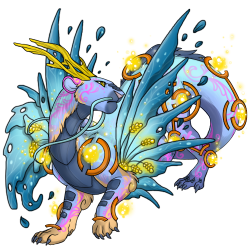 Festive Luffox
Charcoal Grill Lunemara
Sunny Morning Lupora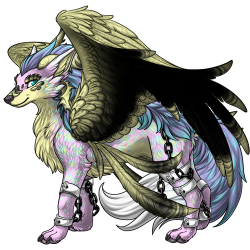 Steel Drum Morkko
Or
Steel Pan Morkko
Shallow Seas Nephini
Blistering Ny'vene
Badlands Nytekrie
Sea Shoal Puffadore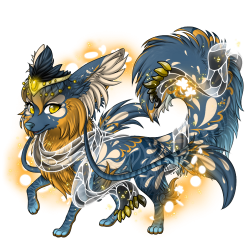 Sandbar Qitari
Smothered Fire Ryor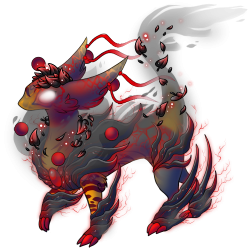 Warm Waters Sylvorpa
Or
Sunny Waters Sylvorpa
Red Tide Vulnyx
Tie Dye Zolnixi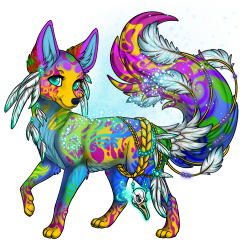 Thank you! : >
Edited By Firefish on 8/8/2018 at 12:14 PM.
Ponder
Level 70
The Tender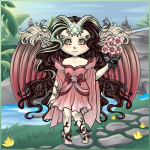 Joined: 8/29/2016
Threads: 122
Posts: 1,138
Posted: 7/30/2018 at 2:01 PM
Post #8
Yes, I've been waiting for this! I've had all my themes ready for a while.

Warm Nights Aeridini



Black Swallowtail Aurleon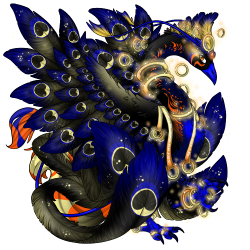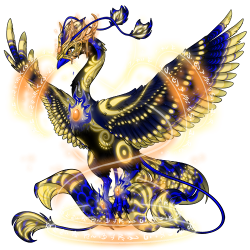 Beach Grass Bulbori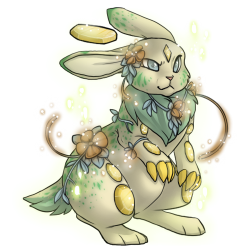 Sunset Clouds Faelora --Not the sunset itself, but the clouds you see all around the sky. They're just as pretty!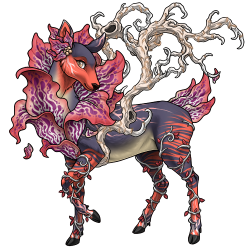 Sunset Clouds Ferrikki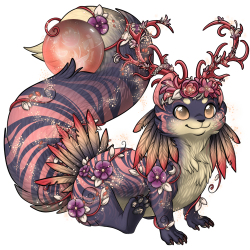 Midnight Bonfire Griffi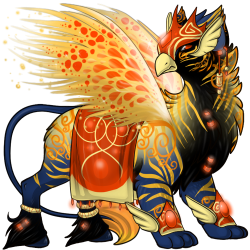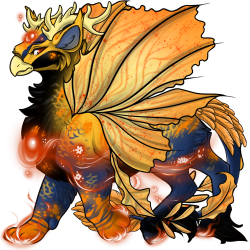 Sea Glass Kelpari



Thunderstorm Lighira



Summer Sky Luffox



Sea Glass Lunemara



Sunset Clouds Lupora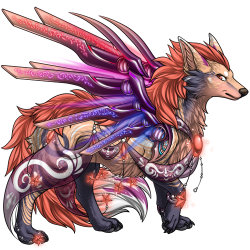 Warm Nights Nephini



Midnight Bonfire Ny'vene



Beach Grass Nytekrie



Beach Grass Puffadore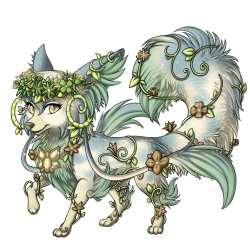 Black Sand Beach Qitari



Mystic Twilight or Long Evening Ryori



Driftwood Sylvorpa



Beach Grass Vulnyx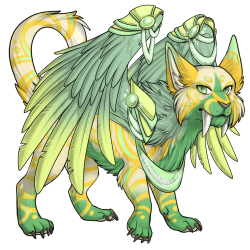 Summer Sky Zolnixi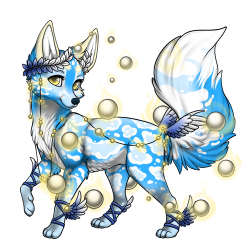 Edited By Lonefox on 7/30/2018 at 8:18 PM.
Charlibarlie
Level 70
Warden of Umbra
Joined: 6/10/2017
Threads: 41
Posts: 375
Posted: 7/30/2018 at 2:07 PM
Post #9
Wild Meadow Aeridini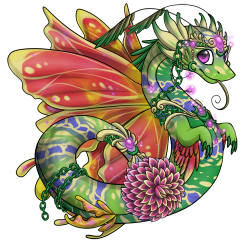 Mystic Lagoon Kelpari



Fresh Watermelon Lupora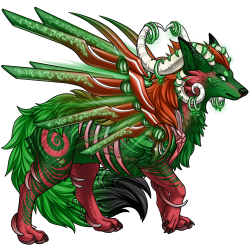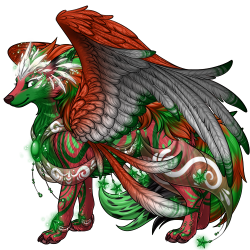 Cracked Lava Sylvorpa



Pink Sands Vulnyx



Sunflower Zolnixi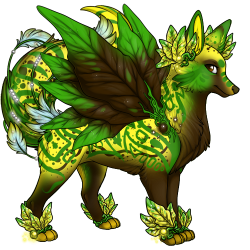 Edited By Charlibarlie on 8/2/2018 at 6:40 AM.
Kitten404
Level 70
The Eggstraordinaire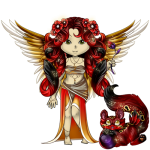 Joined: 10/14/2017
Threads: 78
Posts: 59,167
Posted: 7/30/2018 at 2:10 PM
Post #10
Tiger Swallowtail (Butterfly) Vulnyx:



Summer Sunsets Ferrikki: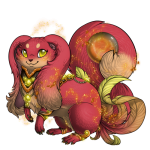 Go to Page:
1, 2, 3... 22, 23, 24
Go to Top
This Page loaded in 0.037 seconds.
Terms of Service | Privacy Policy | Contact Us | Credits | Job Opportunities
© Copyright 2011-2020 Sylestia Games LLC.
All names and logos associated with Sylestia are Trademarks of Sylestia Games LLC.
All other trademarks are the property of their respective owners.
For questions, comments, or concerns please email at Support@Sylestia.com.