Overview
Stables
Hatchery
Inventory
Wardrobe
Referrals
Settings
Seasonal Festival
World Map
Generator
Breeding Grounds
Nurturing Grounds
Party
Task Log
Mission Log
Quest Log
Player Trades
Trade Broker
Currency Exchange
Eggling Auction
Pick A Door
Official Games
Un-Official Games
Jinxie's Jamboree
Festival Shop
Diamond Shop
Avatar Shop
Scale Shop
Inbox
Forums
Community Polls
Advanced Search
December 5th, 2021

150 Online
1:18 AM
Advanced Search




Active Players on Sylestia
Category
Total
Yesterday
Players
3,117
717
Sylestia Pet Data
Category
Total
Yesterday
Pets
6,724,327
2,627
Generated
515,566
561
Captured
1,019,460
97
Bred
5,189,301
1,969
Statistics updated daily at midnight
Recent Announcements
Thread
Posted
2021 Stocking Stuffer Dec 1 2021 Advent Calendar Dec 1 2021 Official Changelo.. Nov 24 Black Friday Extravaga.. Nov 23 Ancient Temple - The S.. Nov 22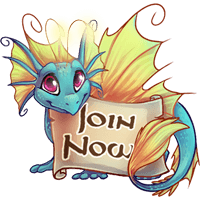 Forum Index > Arena Discussion > Can't beat Harpy Sisters, I have no...
Page 1
Author
Thread Post
Jdavidc
Level 70
Vanquisher of Undead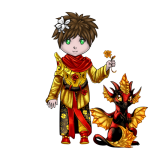 Joined: 2/19/2018
Threads: 43
Posts: 251
Posted: 3/11/2018 at 10:42 AM
Post #1
I try to move the pet that gets hit with radiating heat to the centre so they don't get frozen, but even if they block Meteor, they get one-shot nuked anyway. Is this a bug? If not, how am I supposed to beat these enemies?

EDIT - Nvm, I figured out what I was doing wrong.
Edited By Jdavidc on 3/12/2018 at 2:58 AM.
Nagini123
Level 66
Adept Gladiator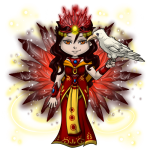 Joined: 2/1/2016
Threads: 4
Posts: 25
Posted: 5/21/2018 at 3:38 PM
Post #2
How did you manage to bea tthem? I still get nuked by meteor too :I
Jdavidc
Level 70
Vanquisher of Undead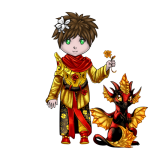 Joined: 2/19/2018
Threads: 43
Posts: 251
Posted: 5/21/2018 at 4:47 PM
Post #3
This fight is extremely complicated with lots of mechanics that require perfect reactions if you don't want to have a very bad day.

First off, the sisters both place stacking DoTs on all of your pets every turn. However, these DoTs cancel each other out, meaning you need to kill both sisters at roughly the same time, or one of the DoTs will end up killing your team.

Secondly, there are mechanics that require swapping which pet is in your number 1 slot (there is no need for taunting as that is not possible here), as the pet in the number 1 slot will be targeted by certain attacks, and it's crucial you have the right pet in at the right time.

Obviously, paying attention to buffs/debuffs is important, but in particular you want to pay attention to when each sister is channeling a powerful spell. The blue one will sometimes do an AoE after channeling which, if it hits a pet, makes every pet immune to a 'debuff' that is essential to survival. This must be blocked at all costs.

The red one will sometimes put a debuff (called Radiating Heat, fortunately I can remember its name) on one of your pets from time-to-time. The instant this debuff is applied, IMMEDIATELY swap that pet into the number 1 slot. You don't have any time to wait when doing this. Shortly afterwards, the blue sister will use a frost spell which freezes the pet in the number 1 slot to the ground... unless they have the Radiating Heat debuff that is. Right after this, the red pet will start channeling a powerful spell (Meteor). The pet in the number 1 slot *MUST* use Quick Attack to dodge this. Failure to do so will result in that pet getting nuked. Blocking will not save the pet from being nuked, but may merely allow the pet to survive with very low health (once). You *have* to dodge.

This cycle basically repeats a lot.

There are other things they start doing once they're low on health. The red one puts up a healing and damage reflection shield (IIRC), meaning you want to ignore her and concentrate on the other sister. The blue one puts up a damage absorption shield and heals while its up. Nuke this down as fast as possible once you see it.

I think that's it. Remember not to bring a harpy sister down to 0%, unless the other one is also close to 0%. You have to kill them at (roughly) the same time.
Nagini123
Level 66
Adept Gladiator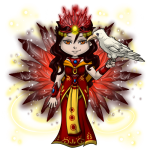 Joined: 2/1/2016
Threads: 4
Posts: 25
Posted: 5/21/2018 at 4:56 PM
Post #4
Ok thanks so much! I will try again now. This was very useful :D Thanks to you I finally beat them! Thanks again :P
Edited By Nagini123 on 5/21/2018 at 5:19 PM.
Go to Top
This Page loaded in 0.028 seconds.
Terms of Service | Privacy Policy | Contact Us | Credits | Job Opportunities
© Copyright 2011-2021 Sylestia Games LLC.
All names and logos associated with Sylestia are Trademarks of Sylestia Games LLC.
All other trademarks are the property of their respective owners.
For questions, comments, or concerns please email at Support@Sylestia.com.