Overview
Stables
Hatchery
Inventory
Wardrobe
Referrals
Settings
Seasonal Festival
World Map
Generator
Breeding Grounds
Party
Task Log
Mission Log
Quest Log
Player Trades
Trade Broker
Currency Exchange
Eggling Auction
Pick A Door
Official Games
Un-Official Games
Jinxie's Jamboree
Festival Shop
Diamond Shop
Avatar Shop
Scale Shop
Inbox
Forums
Community Polls
December 16th, 2018

171 Online
2:08 AM
Advanced Search

Active Players on Sylestia
Category
Total
Yesterday
Players
10,315
1,679
Sylestia Pet Data
Category
Total
Yesterday
Pets
4,527,694
2,650
Generated
312,019
73
Captured
684,482
307
Bred
3,531,193
2,270
Statistics updated daily at midnight
Recent Announcements
Thread
Posted
2018 Stocking Stuffing Dec 7 2018 Advent Calendar Nov 30 New Feature - Username.. Nov 27 Black Friday Extravaga.. Nov 21 Double XP Weekend Nov 8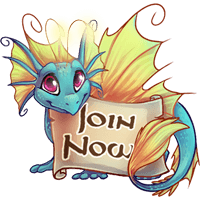 Forum Index > News and Announcements > Perfumes of Themed Attraction
Page 2
1, 2
Go to Page:
Author
Thread Post
Krinadon
Level 70
Enchanted Explorer
Site Administrator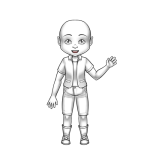 Joined: 12/17/2012
Threads: 734
Posts: 10,596
Posted: 2/26/2018 at 3:46 PM
Post #11
Link: https://www.sylestia.com/forums/?thread=58150&page=1#10
Author: Electrifying
Time Posted: 2/26/2018 at 3:08 PM
I used up 7 perfumes in total, and I thought I caught him on my 6th. So I was careless running away or just unlucky, which made him especially expensive.

And after that perfume ran out, I used another one after him. Can you only see the most recent counter? That would make the counter #2.


I sent you a couple replacement Perfumes.
Electrifying
Level 70
The Tender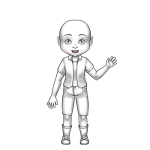 Joined: 11/15/2013
Threads: 23
Posts: 1,514
Posted: 2/26/2018 at 3:55 PM
Post #12
Thank you so much!
Articu
Level 70
The Kind-Hearted
Joined: 4/20/2016
Threads: 133
Posts: 1,007
Posted: 2/26/2018 at 3:58 PM
Post #13
Thank the perfumes, I got a SM Aurl :D
Katelynn4545
Level 70
Candy Dispenser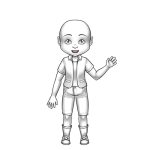 Joined: 5/24/2015
Threads: 289
Posts: 15,442
Posted: 2/26/2018 at 4:16 PM
Post #14
Okay ^.^ I was just curious being they were diffrent from fests
Go to Page:
1, 2
Go to Top
This Page loaded in 0.005 seconds.
Terms of Service | Privacy Policy | Contact Us | Credits
© Copyright 2011-2018 Sylestia.
All names and logos associated with Sylestia are Trademarks of Sylestia.
All other trademarks are the property of their respective owners.
For questions, comments, or concerns please email at Support@Sylestia.com.