Overview
Stables
Hatchery
Inventory
Wardrobe
Referrals
Settings
Seasonal Festival
World Map
Generator
Breeding Grounds
Party
Task Log
Mission Log
Quest Log
Player Trades
Trade Broker
Currency Exchange
Eggling Auction
Pick A Door
Official Games
Un-Official Games
Jinxie's Jamboree
Festival Shop
Diamond Shop
Avatar Shop
Scale Shop
Inbox
Forums
Community Polls
March 20th, 2018

221 Online
10:25 PM
Advanced Search
Active Players on Sylestia
Category
Total
Yesterday
Players
9,953
1,224
Sylestia Pet Data
Category
Total
Yesterday
Pets
3,863,279
1,927
Generated
257,365
75
Captured
580,463
240
Bred
3,025,451
1,612
Statistics updated daily at midnight
Recent Announcements
Thread
Posted
Lupora Sketches - Fina.. Mar 20 Blacksmith's Stati.. Mar 20 Fortune Week Overview Mar 16 Sylestia Instagram Ann.. Mar 6 Lost Grove: Abandoned.. Mar 1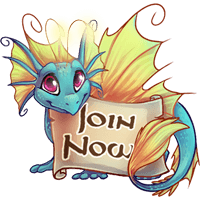 Forum Index > News and Announcements > Summer Festival Diamond Sale
Page 3
1, 2, 3
Go to Page:
Author
Thread Post
MysticDragonFairy
Level 60
The Perfectionist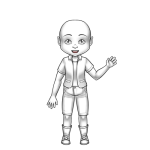 Joined: 10/25/2016
Threads: 45
Posts: 802
Posted: 9/21/2017 at 11:38 AM
Post #21
Link: https://www.sylestia.com/forums/?thread=50394&page=2#16
Author: Krinadon
Time Posted: 9/1/2017 at 12:00 PM
[quote=958474]

When using a Restricted Trait Disruptor (RTD) on a pet, you can only use it if that pet does not already have a Restricted Trait of that set.

However, it can be used an infinite amount of times on the same pet. You would just have to either remove or disrupt the Restricted Trait off the pet in order to use another RTD.

How do you use a restricted trait disruptor a second time on the same pet? How do you remove or disrupt a restricted trait it already has, specifically what to use/how? (in order to use another RTD)
Destinyflight
Level 65
Cutely Creative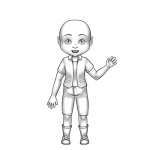 Joined: 3/27/2017
Threads: 137
Posts: 2,241
Posted: 9/21/2017 at 11:47 AM
Post #22
You pinged me...
Krinadon
Level 70
Enchanted Explorer
Site Administrator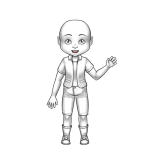 Joined: 12/17/2012
Threads: 670
Posts: 9,622
Posted: 9/21/2017 at 11:54 AM
Post #23
Link: https://www.sylestia.com/forums/?thread=50394&page=3#21
Author: MysticDragonFairy
Time Posted: 9/21/2017 at 11:38 AM
[quote=958718]
How do you use a restricted trait disruptor a second time on the same pet? How do you remove or disrupt a restricted trait it already has, specifically what to use/how? (in order to use another RTD)


If you use an RTD on a pet and don't like what it got, you can use a regular Trait Disruptor to re-shuffle the Traits. This will cause the added RTD Trait to be replaced. You can then apply another RTD.
Edited By Krinadon on 9/21/2017 at 11:55 AM.
MysticDragonFairy
Level 60
The Perfectionist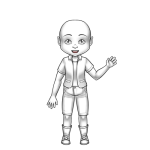 Joined: 10/25/2016
Threads: 45
Posts: 802
Posted: 9/21/2017 at 11:56 AM
Post #24
ok thanks :)
Sylestiaplayer
Level 8
Joined: 9/21/2017
Threads: 0
Posts: 5
Posted: 9/22/2017 at 7:03 AM
Post #25
DIAMOND SALE???? Honestly, I have no DIAMONDS, but this stuff looks awesome, even the TRAITS???? Anyways this was a quick reply SO, see ya guys!

Thanks,

SylestiaPlayer
Drawings215
Level 16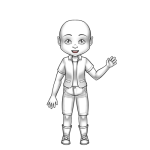 Joined: 9/21/2017
Threads: 0
Posts: 1
Posted: 9/23/2017 at 9:57 PM
Post #26
how does this work, i would like to participate in this festive and get that creature (im a newbie btw sorry)
Eevee17
Level 37
The Sweet Tooth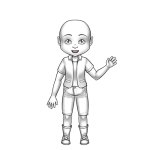 Joined: 9/27/2017
Threads: 15
Posts: 1,011
Posted: 10/5/2017 at 10:22 AM
Post #27
pleaze talk to me, im a newbie 2
Katelynn4545
Level 65
Trickster
Joined: 5/24/2015
Threads: 256
Posts: 13,212
Posted: 10/5/2017 at 11:14 AM
Post #28
Hey Eevee and Drawings, If You have any questions I'd be happy to try and help in any way I can, But Send me a Private message so we don't block up the thread ^.^
Eevee17
Level 37
The Sweet Tooth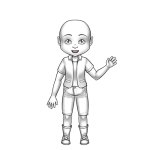 Joined: 9/27/2017
Threads: 15
Posts: 1,011
Posted: 10/5/2017 at 5:07 PM
Post #29
ok katelynn
Go to Page:
1, 2, 3
Go to Top
This Page loaded in 0.0118 seconds.
Terms of Service | Privacy Policy | Contact Us | Credits
© Copyright 2011-2018 Sylestia.
All names and logos associated with Sylestia are Trademarks of Sylestia.
All other trademarks are the property of their respective owners.
For questions, comments, or concerns please email at Support@Sylestia.com.