Overview
Stables
Hatchery
Inventory
Wardrobe
Referrals
Settings
Seasonal Festival
World Map
Generator
Breeding Grounds
Party
Task Log
Mission Log
Quest Log
Player Trades
Trade Broker
Currency Exchange
Eggling Auction
Pick A Door
Official Games
Un-Official Games
Jinxie's Jamboree
Festival Shop
Diamond Shop
Avatar Shop
Scale Shop
Inbox
Forums
August 17th, 2017

155 Online
10:15 AM
Advanced Search
Active Players on Sylestia
Category
Total
Yesterday
Players
9,613
956
Sylestia Pet Data
Category
Total
Yesterday
Pets
3,360,706
2,341
Generated
210,633
60
Captured
484,651
151
Bred
2,665,422
2,130
Statistics updated daily at midnight
Recent Announcements
Thread
Posted
Lunemara Themed Design.. Aug 15 Lunemara Revamp Diamon.. Aug 13 Lunemara Revamp Now Li.. Aug 13 Site Downtime 8/13 @ 2.. Aug 13 Upcoming Lunemara Reva.. Aug 10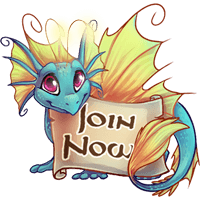 Forum Index > News and Announcements > Adjustment to Water Ability: Ice Barrier
Page 1
Author
Thread Post
Krinadon
Level 68
Maniacal Pyromaniac
Site Administrator
Joined: 12/17/2012
Threads: 613
Posts: 8,436
Posted: 6/15/2017 at 5:19 AM
Post #1
We made a decent buff to the Water Ability: Ice Barrier.



When damage is absorbed, it now restores Health to the pet for 50% of the damage absorbed.

Additionally, it now renders the Pet immune to Critical Hits and avoids certain special attacks.
Dinnerbone
Level 60
Trickster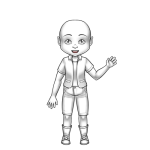 Joined: 1/21/2016
Threads: 12
Posts: 447
Posted: 6/15/2017 at 11:17 AM
Post #2
nice! this will be usefull. :)

(wow first!)
Edited By Dinnerbone on 6/15/2017 at 11:18 AM.
Teefa85
Level 60
The Fortuitous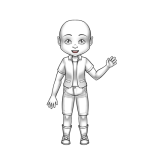 Joined: 1/28/2013
Threads: 5
Posts: 659
Posted: 6/15/2017 at 1:43 PM
Post #3
Oooh...sweet! That'll help a few of my tanks out since I have several parties with a Water Tank to deal with troublesome physical bosses.
Hdawg
Level 60
The Kind-Hearted
Joined: 1/26/2013
Threads: 22
Posts: 215
Posted: 6/15/2017 at 2:17 PM
Post #4
thats so awesome!
Dragon622772
Level 60
Joined: 4/22/2017
Threads: 12
Posts: 136
Posted: 6/16/2017 at 9:58 PM
Post #5
Cool! Can't wait to use it!
Raeiscool
Level 23
Joined: 5/16/2017
Threads: 0
Posts: 1
Posted: 6/26/2017 at 11:53 AM
Post #6
I really want and need it for my sylesti. It would be cool to have and use.
Go to Top
This Page loaded in 0.0096 seconds.
Terms of Service | Privacy Policy | Contact Us | Credits
© Copyright 2011-2017 Sylestia.
All names and logos associated with Sylestia are Trademarks of Sylestia.
All other trademarks are the property of their respective owners.
For questions, comments, or concerns please email at Support@Sylestia.com.