Overview
Stables
Hatchery
Inventory
Wardrobe
Referrals
Settings
Seasonal Festival
World Map
Generator
Breeding Grounds
Party
Task Log
Mission Log
Quest Log
Player Trades
Trade Broker
Currency Exchange
Eggling Auction
Pick A Door
Official Games
Un-Official Games
Jinxie's Jamboree
Festival Shop
Diamond Shop
Avatar Shop
Scale Shop
Inbox
Forums
Community Polls
June 20th, 2018

201 Online
11:50 PM
Advanced Search

Active Players on Sylestia
Category
Total
Yesterday
Players
11,282
1,091
Sylestia Pet Data
Category
Total
Yesterday
Pets
4,084,463
2,101
Generated
269,898
291
Captured
615,241
540
Bred
3,199,324
1,270
Statistics updated daily at midnight
Recent Announcements
Thread
Posted
Spring Festival Diamon.. May 28 Perfume Changes May 27 Spring Festival Overvi.. May 25 Mother's Day Updat.. May 13 Lost Grove: Stage 7 De.. May 4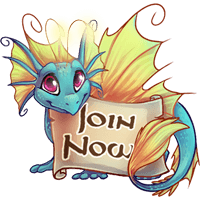 Forum Index > Bug Reporting > Leaderboard Contest Reward Pouches Missi...
Page 1
Author
Thread Post
Sweetheartsour
Level 60
Cutely Creative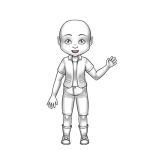 Joined: 4/21/2014
Threads: 11
Posts: 113
Posted: 1/9/2017 at 11:18 AM
Post #1
Hi, Krin!

I'm just asking about the contest reward pouches from the leaderboard contests. I was fifth place in luff this time around and seven or eighth the last, but I only ever received the consolation prize. I asked in chat and everyone else already had their 1000+ point prizes, and I didn't for either.

This isn't an urgent bug, so I don't mind it being put off since it just seems to be me. There are other things more important right now.

Thank you!
Krinadon
Level 70
Enchanted Explorer
Site Administrator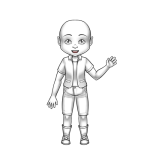 Joined: 12/17/2012
Threads: 693
Posts: 10,028
Posted: 1/9/2017 at 12:19 PM
Post #2
The [Contest Reward Pouches] are handed out during the contests every ~5 minutes.

So you would have received those whenever you surpassed each 1,000 point threshold.
Edited By Krinadon on 1/9/2017 at 12:19 PM.
Sweetheartsour
Level 60
Cutely Creative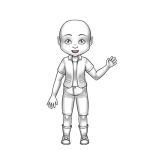 Joined: 4/21/2014
Threads: 11
Posts: 113
Posted: 1/9/2017 at 6:35 PM
Post #3
Ah XD

I just thought they were for even participation in the Ice Queen. Thanks, Krin!
Go to Top
This Page loaded in 0.0081 seconds.
Terms of Service | Privacy Policy | Contact Us | Credits
© Copyright 2011-2018 Sylestia.
All names and logos associated with Sylestia are Trademarks of Sylestia.
All other trademarks are the property of their respective owners.
For questions, comments, or concerns please email at Support@Sylestia.com.