Overview
Stables
Hatchery
Inventory
Wardrobe
Referrals
Settings
Seasonal Festival
World Map
Generator
Breeding Grounds
Party
Task Log
Mission Log
Quest Log
Player Trades
Trade Broker
Currency Exchange
Eggling Auction
Pick A Door
Official Games
Un-Official Games
Jinxie's Jamboree
Festival Shop
Diamond Shop
Avatar Shop
Scale Shop
Inbox
Forums
February 19th, 2017

187 Online
10:00 PM
Advanced Search
Active Players
Category
Total
Yesterday
Users
10,775
1,048
Pet Information
Category
Total
Yesterday
Pets
2,940,236
2,008
Generated
183,412
149
Captured
432,631
282
Bred
2,324,193
1,577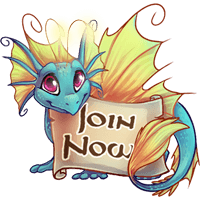 Forum Index > Games, Contests, and Giveaways > Free Tagged
Page 1
1, 2, 3, 4, 5, 6, 7, 8, 9, 10
Go to Page:
Author
Thread Post
Keychain
Level 60
Candy Dispenser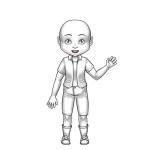 Joined: 8/11/2014
Threads: 15
Posts: 715
Posted: 11/11/2016 at 1:20 PM
Post #1
Tagged that are free are listed on this page only.

2 per person but it will reset each week. So you can claim 2 this week and come back next week and claim two more.

Just ping me below, and I'll set them up for you :)


*purple text is visible, blue text is carried, orange text is hiddens*

*some might be named, sorry!*


Tyrielle's Minion Sylvorpa
Clownfish and Fairy Crown

Tyrielle's Minion Draeyl
Raptor Feathers and Dragon Spikes
Tyrielle's Minion Bulbori
Quagga and Leaf Veins
Edited By Keychain on 2/17/2017 at 2:54 PM.
Happiness
Level 60
The Kind-Hearted
Joined: 1/23/2016
Threads: 65
Posts: 879
Posted: 11/11/2016 at 1:24 PM
Post #2
Can I have the two Camellia Lavinia Vulnyxes please?
Metalwolfgemstone
Level 60
Nature Walker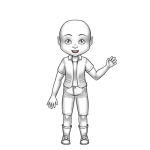 Joined: 3/27/2014
Threads: 97
Posts: 1,740
Posted: 11/11/2016 at 1:24 PM
Post #3
May I have that beautiful Lupora and the female Vulnyx please? =3 My ID is 17781
Keychain
Level 60
Candy Dispenser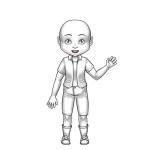 Joined: 8/11/2014
Threads: 15
Posts: 715
Posted: 11/11/2016 at 1:28 PM
Post #4
Both are set for you :)
Keychain
Level 60
Candy Dispenser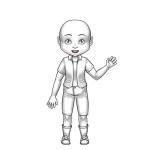 Joined: 8/11/2014
Threads: 15
Posts: 715
Posted: 11/11/2016 at 1:30 PM
Post #5
I have two lupes, which did you want? The Ice Pop, or Autumn Chrysanthemum?

Also the person above you claimed the female vulnyx, sorry! :)
Metalwolfgemstone
Level 60
Nature Walker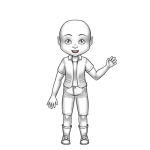 Joined: 3/27/2014
Threads: 97
Posts: 1,740
Posted: 11/11/2016 at 1:31 PM
Post #6
Oh! The Chrysanthemum please :D

And okay, how about the Snowy Night fae? =3
Keychain
Level 60
Candy Dispenser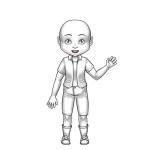 Joined: 8/11/2014
Threads: 15
Posts: 715
Posted: 11/11/2016 at 1:33 PM
Post #7
Okay both are set for you :)

https://www.sylestia.com/view/pets/?petid=2436737

https://www.sylestia.com/view/pets/?petid=2049360
Metalwolfgemstone
Level 60
Nature Walker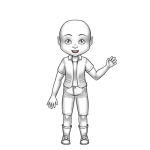 Joined: 3/27/2014
Threads: 97
Posts: 1,740
Posted: 11/11/2016 at 1:34 PM
Post #8
Thank you! :D
Keychain
Level 60
Candy Dispenser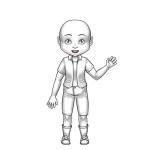 Joined: 8/11/2014
Threads: 15
Posts: 715
Posted: 11/11/2016 at 1:35 PM
Post #9
You're welcome! Enjoy :D
Greatblueikran
Level 12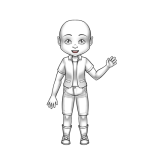 Joined: 11/8/2016
Threads: 2
Posts: 43
Posted: 11/11/2016 at 7:43 PM
Post #10
https://www.sylestia.com/view/pets/?petid=2041598

Can I get a hold of this baby please of one of the eggs from it by any chance
Go to Page:
1, 2, 3, 4, 5, 6, 7, 8, 9, 10
Go to Top
This Page loaded in 0.0067 seconds.
Terms of Service | Privacy Policy | Contact Us | Credits
© Copyright 2011-2017 Sylestia.
All names and logos associated with Sylestia are Trademarks of Sylestia.
All other trademarks are the property of their respective owners.
For questions, comments, or concerns please email at Support@Sylestia.com.