Overview
Stables
Hatchery
Inventory
Wardrobe
Referrals
Settings
Seasonal Festival
World Map
Generator
Breeding Grounds
Nurturing Grounds
Party
Task Log
Mission Log
Quest Log
Player Trades
Trade Broker
Currency Exchange
Eggling Auction
Pick A Door
Official Games
Un-Official Games
Jinxie's Jamboree
Festival Shop
Diamond Shop
Avatar Shop
Scale Shop
Inbox
Forums
Community Polls
Advanced Search
June 4th, 2020

149 Online
1:58 AM
Advanced Search
Active Players on Sylestia
Category
Total
Yesterday
Players
5,529
888
Sylestia Pet Data
Category
Total
Yesterday
Pets
5,665,780
2,349
Generated
412,281
319
Captured
875,061
631
Bred
4,378,438
1,399
Statistics updated daily at midnight
Recent Announcements
Thread
Posted
Spring Festival Overvi.. May 23 Mother's Day Diamo.. May 10 Sylestia Job Opportuni.. Apr 23 Nytekrie Revamp Final.. Apr 13 Easter Event Overview Apr 10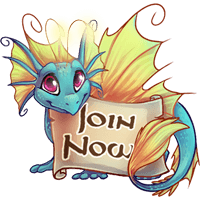 Forum Index > Pet Marketplace > [S] Maxed Stat & Health PB RD Griffi...
Page 1
Author
Thread Post
GoldGryphon
Level 70
Guardian of the Realm
Joined: 1/28/2014
Threads: 72
Posts: 3,911
Posted: 6/3/2015 at 8:28 AM
Post #1
Selling some of my maxed stats/maxed health PB Reindeer Griffi, they were going to be used for breeding (working on a pair of 6vis), but didn't make the cut.

At this time I have 8 for sale, they can be found here:
Stable 1, Tab 6 "Sale RD Griffi"

Here are a couple of them:



Rules:
1. All Griffis have a base price of 500kgold, each visible adds 100k to the price, ie a 2vis would cost 700kgold.

2 In addition to the price of each, you must provide or pay for an Infertility Philter.

3. I will accept diamonds at 1 diamond=3000gold.

4. I will consider trades of tagged fabled pets for 2 or possibly 3 at a time, depending on what is offered. I am looking to get a few from the Plants this past spring and also love Griffs, Nephini and Ryori. Well.... I like all of the Fabled pets! :) If it is a tagged fabled pet that I am really loving, I may add gold/diamonds to my end of the trade.

5. I will also consider Philter of Trait Disruptions. Probably not any other items, though.
Edited By GoldGryphon on 7/12/2015 at 3:34 PM.
GoldGryphon
Level 70
Guardian of the Realm
Joined: 1/28/2014
Threads: 72
Posts: 3,911
Posted: 6/3/2015 at 8:29 AM
Post #2
Reserved for Griffi List or whatever I may need! :)
GoldGryphon
Level 70
Guardian of the Realm
Joined: 1/28/2014
Threads: 72
Posts: 3,911
Posted: 7/12/2015 at 3:34 PM
Post #3
Bumping, changed up the price quite a bit!
Go to Top
This Page loaded in 0.015 seconds.
Terms of Service | Privacy Policy | Contact Us | Credits | Job Opportunities
© Copyright 2011-2020 Sylestia Games LLC.
All names and logos associated with Sylestia are Trademarks of Sylestia Games LLC.
All other trademarks are the property of their respective owners.
For questions, comments, or concerns please email at Support@Sylestia.com.