Home
Overview
Stables
Hatchery
Inventory
Wardrobe
Referrals
Settings
Seasonal Festival
World Map
Generator
Breeding Grounds
Nurturing Grounds
Party
Task Log
Mission Log
Quest Log
Themed Pet Codex
Player Trades
Trade Broker
Currency Exchange
Eggling Auction
Pick a Door
Official Games
Un-Official Games
Jinxie's Jamboree
Festival Shop
Diamond Shop
Avatar Shop
Scale Shop
Inbox
Forums
Community Polls
Advanced Search
November 27th, 2022

111 Online
9:18 AM
Advanced Search




Active Players on Sylestia
Category
Total
Yesterday
Players
3,211
553
Sylestia Pet Data
Category
Total
Yesterday
Pets
7,442,491
2,544
Generated
575,537
499
Captured
1,102,856
232
Bred
5,764,062
1,813
Statistics updated daily at midnight
Recent Announcements
Thread
Posted
New Feature: Trait Ext.. Nov 22 Black Friday Extravaga.. Nov 22 Revamped Feature: Hatc.. Nov 15 Fall Festival Pet Trai.. Oct 27 Fall Festival Overview Oct 27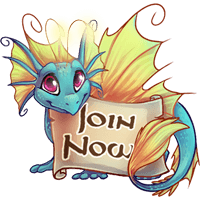 Forum Index > Dungeon and Zone Discussion > Dungeon of the forsaken halp-
Page 1
Author
Thread Post
Baronjamaa
Level 64
Warden of Umbra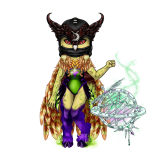 Joined: 6/5/2022
Threads: 6
Posts: 34
Posted: 11/17/2022 at 11:31 PM
Post #1


Please help me figure this out ive been going in circles for days D:
Scathreoite
Level 75
Crystalline Cleaver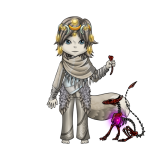 Joined: 11/2/2014
Threads: 65
Posts: 3,553
Posted: 11/18/2022 at 1:30 AM
Post #2
our dungeons guide has a section on each of the puzzles and may help you understand how the puzzle functions and what to look for.

this particular setup can be solved iiiinnn... 5 moves, actually, I believe.
spoilers in highlight text if you really want:
(left side middle / bottom middle / right middle / left top / bottom middle should get to the correct setup, I do believe)

My personal strategy is to keep records of "okay, this setup, I need these moves to get it to a setup I know how to solve"
Go to Top
This Page loaded in 0.024 seconds.
Terms of Service | Privacy Policy | Contact Us | Credits | Job Opportunities




© Copyright 2011-2022 Sylestia Games LLC.
All names and logos associated with Sylestia are Trademarks of Sylestia Games LLC.
All other trademarks are the property of their respective owners.
For questions, comments, or concerns please email at Support@Sylestia.com.