Overview
Stables
Hatchery
Inventory
Wardrobe
Referrals
Settings
Seasonal Festival
World Map
Generator
Breeding Grounds
Nurturing Grounds
Party
Task Log
Mission Log
Quest Log
Themed Pet Codex
Player Trades
Trade Broker
Currency Exchange
Eggling Auction
Pick A Door
Official Games
Un-Official Games
Jinxie's Jamboree
Festival Shop
Diamond Shop
Avatar Shop
Scale Shop
Inbox
Forums
Community Polls
Advanced Search
July 5th, 2022

103 Online
11:49 AM
Advanced Search




Active Players on Sylestia
Category
Total
Yesterday
Players
3,382
509
Sylestia Pet Data
Category
Total
Yesterday
Pets
7,159,512
2,011
Generated
547,864
284
Captured
1,070,608
187
Bred
5,541,028
1,540
Statistics updated daily at midnight
Recent Announcements
Thread
Posted
Patriotic Event Pet Tr.. Jul 1 Patriotic Event Overvi.. Jul 1 Change to Pet Public S.. Jun 8 Spring Festival Pet Tr.. May 14 Spring Festival Overvi.. May 14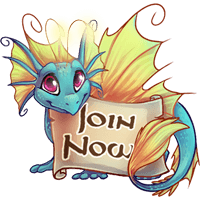 Forum Index > Player Introductions > Some Lizards Enter
Page 1
Author
Thread Post
Infitlizards
Level 61
The Tender
Joined: 5/12/2022
Threads: 14
Posts: 111
Posted: 6/19/2022 at 9:05 AM
Post #1
hello, i'm Lizard i'm new to the game although not new to breeding games or collection games just never been able to find one that i like so much before.

i'm 21 an use she/her and have ADHD so i might come off a little awkawrd or rude, no one's ever said i have i'm just always a little worried i will seem like it lol/ i have a lot of intrest but enjoy listening and learning about things people are interested in, i mostly love anime/manga, writing, desgining and organizing things, documentaries (usually nature based), video games, aniamtion, probably more i'm not remebering right now.

i'm really enjoying the breeding and trait mechanic and have probably spend a few hours total info dumping and rambling to anyone who will listen to me about how much i'm adorabing the mechanics and designing projects to create as well as sorting out all my pets and creating a excel sheet to make sure i've got track of them all (^^ ). i'd have to say if i had a favourite pet it'd be the Kelpari's but honestly all of them are so gorgeous
Edited By Infitlizards on 6/19/2022 at 9:55 AM.
Magicspyglass
Level 65
The Tender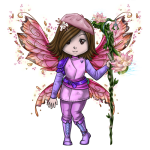 Joined: 3/31/2018
Threads: 2
Posts: 14
Posted: 6/20/2022 at 7:09 PM
Post #2
Hewwo! First off, I LOVE INFODUMPING AS WELL!! I even have personalities for all my pets. Also yeah I agree, this game is pretty fun. Welcome to Sylestia. I can give you a free pet if you want?

Also I'm Autistic and I have ADD, so there's that. :D
Edited By Magicspyglass on 6/20/2022 at 7:09 PM.
Infitlizards
Level 61
The Tender
Joined: 5/12/2022
Threads: 14
Posts: 111
Posted: 7/2/2022 at 1:39 PM
Post #3
Hello! Sorry for the late response and Im all good on the pets Ive got full nearly full stables already lol, theres just so many I love.

And thats neat! I dont have any personalities for my pets but Ive seen a lot of people have them and love reading about them
Go to Top
This Page loaded in 0.022 seconds.
Terms of Service | Privacy Policy | Contact Us | Credits | Job Opportunities
© Copyright 2011-2022 Sylestia Games LLC.
All names and logos associated with Sylestia are Trademarks of Sylestia Games LLC.
All other trademarks are the property of their respective owners.
For questions, comments, or concerns please email at Support@Sylestia.com.