Overview
Stables
Hatchery
Inventory
Wardrobe
Referrals
Settings
Seasonal Festival
World Map
Generator
Breeding Grounds
Nurturing Grounds
Party
Task Log
Mission Log
Quest Log
Themed Pet Codex
Player Trades
Trade Broker
Currency Exchange
Eggling Auction
Pick A Door
Official Games
Un-Official Games
Jinxie's Jamboree
Festival Shop
Diamond Shop
Avatar Shop
Scale Shop
Inbox
Forums
Community Polls
Advanced Search
July 5th, 2022

107 Online
10:22 AM
Advanced Search




Active Players on Sylestia
Category
Total
Yesterday
Players
3,382
509
Sylestia Pet Data
Category
Total
Yesterday
Pets
7,159,512
2,011
Generated
547,864
284
Captured
1,070,608
187
Bred
5,541,028
1,540
Statistics updated daily at midnight
Recent Announcements
Thread
Posted
Patriotic Event Pet Tr.. Jul 1 Patriotic Event Overvi.. Jul 1 Change to Pet Public S.. Jun 8 Spring Festival Pet Tr.. May 14 Spring Festival Overvi.. May 14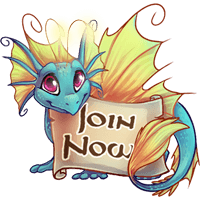 Forum Index > Games, Contests, and Giveaways > pick a tent
Page 1
Author
Thread Post
Ssaxolotl
Level 18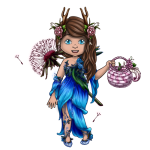 Joined: 5/21/2022
Threads: 10
Posts: 95
Posted: 6/15/2022 at 9:58 AM
Post #1
pretty much pick a portal but with tents!

rules:
1:all tents are 1,000 gold
2: no takesies backsies, you pick it you must get it.
3: tents reset every Monday and Thursday

Tents
1: green and blue
2: red and black
3: brown and blue
4: grey
5: floral print


please put your 3 favorite species so i can get a sylestie you like.
Edited By Ssaxolotl on 6/15/2022 at 11:48 AM.
Maccheese
Level 10
Joined: 6/14/2022
Threads: 0
Posts: 4
Posted: 6/15/2022 at 10:42 AM
Post #2
Green and blue
1
1:vulnyx
2: Zolnixi
3: puffadore
Ssaxolotl
Level 18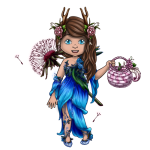 Joined: 5/21/2022
Threads: 10
Posts: 95
Posted: 6/15/2022 at 10:45 AM
Post #3
@maccheese

you open the tent to find a vulnyx

Ssaxolotl
Level 18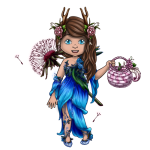 Joined: 5/21/2022
Threads: 10
Posts: 95
Posted: 6/18/2022 at 9:13 PM
Post #4
bump
T1g3r
Level 65
The Perfectionist
Joined: 6/11/2022
Threads: 13
Posts: 107
Posted: 6/29/2022 at 4:24 PM
Post #5
2: red and black
Zolnixi, Aurlean, Qitari
Hummingbird616
Level 32
Joined: 6/23/2022
Threads: 0
Posts: 3
Posted: 6/30/2022 at 3:26 AM
Post #6
tent 3
1: Zolnixi
2: Vulnyx
3: Sylvorpa
Jumpy
Level 32
Joined: 11/12/2021
Threads: 0
Posts: 2
Posted: 6/30/2022 at 11:36 AM
Post #7
Grey
1. Lighira
2. Ferriki
3. Vulnyx
Go to Top
This Page loaded in 0.027 seconds.
Terms of Service | Privacy Policy | Contact Us | Credits | Job Opportunities
© Copyright 2011-2022 Sylestia Games LLC.
All names and logos associated with Sylestia are Trademarks of Sylestia Games LLC.
All other trademarks are the property of their respective owners.
For questions, comments, or concerns please email at Support@Sylestia.com.