Overview
Stables
Hatchery
Inventory
Wardrobe
Referrals
Settings
Seasonal Festival
World Map
Generator
Breeding Grounds
Nurturing Grounds
Party
Task Log
Mission Log
Quest Log
Themed Pet Codex
Player Trades
Trade Broker
Currency Exchange
Eggling Auction
Pick A Door
Official Games
Un-Official Games
Jinxie's Jamboree
Festival Shop
Diamond Shop
Avatar Shop
Scale Shop
Inbox
Forums
Community Polls
Advanced Search
July 5th, 2022

103 Online
11:43 AM
Advanced Search




Active Players on Sylestia
Category
Total
Yesterday
Players
3,382
509
Sylestia Pet Data
Category
Total
Yesterday
Pets
7,159,512
2,011
Generated
547,864
284
Captured
1,070,608
187
Bred
5,541,028
1,540
Statistics updated daily at midnight
Recent Announcements
Thread
Posted
Patriotic Event Pet Tr.. Jul 1 Patriotic Event Overvi.. Jul 1 Change to Pet Public S.. Jun 8 Spring Festival Pet Tr.. May 14 Spring Festival Overvi.. May 14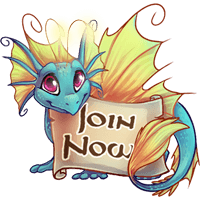 Forum Index > Other Fiction > The 58 Realms (Snippits to explain some...
Page 1
1, 2
Go to Page:
Author
Thread Post
Funtimefoxyimposter3
Level 46
The Tender
Joined: 5/3/2019
Threads: 49
Posts: 31,382
Posted: 1/29/2022 at 3:02 PM
Post #1
King Nova woke up early in the morning, stretcing on his nest. He was careful not to wake his children, who where sleeping besides him . He stood up and crept off to the hatchery in the castle. In there he found two white eggs with multicolored speckles. He picked them up in his talons and smiled softly, cradling them close.

The smaller one stirred, little sleepy chirps coming from it. But the larger one didn't move or make a sound, despite still being warm.
He smiled, but then looked behind him to see two of his advisors.

The smaller one was a scrawney Shocktail, scales a dull gray and sleepy black eyes. His horns where thin and dusty, striaght from his head. His back was lined with wirey looking furr, thin and easily flakes off. He looked shakey, as if he never ate enough.
The larger one was well sized and a DutchSido. He had black scales with white on his snout, ears and claws. He had no spikes or anyting on him, big ears that took the place of where horns would be.

"Glaze, Spark." He said politely, turning to face them with a nod, his eggs cradled in his left arm.

"Sir, we've been discussing." Said Spark, shakey bones quivering to where you'd think they'd clatter. "We beleive you should abandon the eggs."

"Well, dispose of them that is." Said Glaze. "You see, they have little life and the larger one seems almost dead. There's nothing we can do for them. And you already have quite a few healthy heirs." He said, gesticulating with a claw towrad the eggs.

"But they are alive, look." he motioned with his snout to the eggs. "The large one is warm still, and the little one has squeaked."

Spark sighed. "Sir, you know the larger one has never made a sound. Nor any movement, it is probably a dud."

He looked at the eggs firmly, deparete that the larger one make a sound as to argue. But nothing, it was silent and motionless.
"I will keep the small one, but you may take the larger one. If we truly cannot-" Before he could finish, Glaze had taken the larger one and both where gone.
He sighed sadly and gently hugged the smaller one. He could hear it calling out for its sibling, squeaking sadly. "I'm sorry, baby.It'll be okay, I promise."
Funtimefoxyimposter3
Level 46
The Tender
Joined: 5/3/2019
Threads: 49
Posts: 31,382
Posted: 1/29/2022 at 6:39 PM
Post #2
I woke up in the dark ... it seemed to be midnight, since the moon was in the middle of the sky.
No, i don't remember much. Only a while before hatching, though i can't understand the time slot.

There where voices, some where ugly and some where sweet. But the sweet one was the only voice that was good. I knew it loved me, was warm and close. Until the ugly voices took me away. Said something about what i was, and not wanting to 'muddy bloodlines.' .

But as i broke the shell, felt the cold rush of air, I wanted to disappear back into my egg. At least it was warm and such. But i couldn't breath anymore, so I dragged myself out.
The stuff under me, as I came to know was grass, was rough and cold . My eyes where blurry, all I saw was white. Until they adjusted and everything was dark. The moon was a strange color, pink, and was the only life i knew. Dead night.
Soft glowing flowers sarrounded me and other eggs, clearly none where going to hatch because most where turning to dust already.

I made as much noise as I could, to see if anyone was there. But i was too quiet, i couldn't call anyone. Not even that sweet voice, that had seemed to love me so much. So much for love, eh? In the end, I was alone. Dead alone, and clearly no one was coming for me. I lay there, hungry and cold in the dark. I couldn't move, my body too heavy for my tiny legs. This was my start. And me?

Names Jason. Jason Skytracer, and hopefully this will help you understand why I hate love. But also being alone.

Why i hate that they think i'm so important...
Funtimefoxyimposter3
Level 46
The Tender
Joined: 5/3/2019
Threads: 49
Posts: 31,382
Posted: 1/31/2022 at 12:04 PM
Post #3
It was so warm when I hatched, very noisy. Some squealing, some clapping and one cooing voice. But the first thing I saw was his face, Fathers, when I opened my eyes. He opened up my shell and pulled me out, saying something about how proud he was of me. But I looked around, searching for a soft whisper of a squeak. I couldn't hear him, I couldn't find him. I knew I had a brother, somewhere. But I couldn't see him and no one seemed concerned there was only me.
I squirmed and chirped, calling to my brother. But the usual quiet whimper didn't come, and I saw no other small ones like me. I had several siblings, though. I didn't like them right away, mostly because they didn't care my brother was missing. But father was good, he would find him right?
I hoped so, curling up that night to sleep with him while the others wandered off.

I didn't know I'd find him... after I'd made a fatal choice...

I'm Sorry...
Funtimefoxyimposter3
Level 46
The Tender
Joined: 5/3/2019
Threads: 49
Posts: 31,382
Posted: 1/31/2022 at 11:01 PM
Post #4
Do you know what it's like? To have several siblings, I mean. See, i'm the eldest. I don't mind being the oldest brother, but having sassy sisters bullying your youngest brother twenty four seven is a bug. Especially since father put me in charge.
And the fur, ugh. I guess it makes sense, since we're seasonal and our season is freezing cold. But having to brush Lealousy's fur every time the girls tear it up is awful. So what he's a different color? We don't all have to be eye-straining white and blue.
I personally love his fur, it's soft and smells lovely. He's a real darling, much as his names says otherwise. It still avaids me as to why father named him Lealousy, he's the most caring and sweet sibling i have.

Anyway, Our sisters aren't allowed to rule, so it's Jelousy, Father and I,Pride. So obviously our sisters get rather jealous, the name fits them better, if you see what i mean.

But this time was too far. Jewl, my nick name for him, only wanted to share some of the new tea. Sure, it tasted funny and I don't feel too spiffy after having some, but to rip off his ear? That's ubsurd. He needs those, it's one of his most adorable features, might I add. I helped him patch it up, but he seems so irritated, something he never is. He broke his mixing pot and burned his room so right now I'm waiting with father, letting him cool down.


I hope he'll be okay...
Edited By Funtimefoxyimposter3 on 6/8/2022 at 9:24 AM.
Funtimefoxyimposter3
Level 46
The Tender
Joined: 5/3/2019
Threads: 49
Posts: 31,382
Posted: 2/1/2022 at 12:00 PM
Post #5
Jason isn't the only one who lost a lot.
All i knew was father and my siblings, but he waltzes in and causes trouble. I think it was him, not Jasper. They look so a like, and Jasper would't do such a thing.
I blame Jason, Flasher agrees.
He came, a few days later, two sisters and our father are dead. Like, it makes sense, because he disappeared right after.
He comes once in a while, giving me trinkets and food. ONce in a while he'll promise to protect us, but that's about it.
I don't trust him, used to love him but when i found out what happened it just didn't sit right with me. He's the cause of it, I just know it.
I don't know for sure, though. I just wish we could have our family back before he came, so we could all be happy again...
Funtimefoxyimposter3
Level 46
The Tender
Joined: 5/3/2019
Threads: 49
Posts: 31,382
Posted: 2/5/2022 at 12:30 PM
Post #6
As the seasons changed to Light, the sky gently washed over with a delicate orange and yellow. The left over Cold trees wilted and turned to dust as new sprouts of plants for the new season appeared.

"It's beautiful." I spoke softly, besides my fellow Gaurdian. He nodded, golden eyes staring out into the world.

"Our season shall be great." He said wisfully as the Cold creatures burrowed into hibernation and the Light ones arose.

I knelt and gently picked up the four legged flufs that where to rule with us. They where so small, like little toys.
There were two adults and three children. One parent was orange and red, the other yellow and white. And the children had mitchmatching colors.
"Let our season begin!"

Sadly this would be their last.
Funtimefoxyimposter3
Level 46
The Tender
Joined: 5/3/2019
Threads: 49
Posts: 31,382
Posted: 3/26/2022 at 3:32 PM
Post #7
It burned. Badly.
I didn't know that the medicine wasn't proper, Foreskel said it was but clearly it wasn't.

I remember it vividly, the only thing that I could relive as my body was rabid and out of my control.

I had been in my dragon form. I had collapsed on my stone bed, curling up in pain as burning fire lanced through my veins in my arms, shooting and spreading through my arms and chest. It seared into my legs and neck, spine jerking back as i screamed silently. I gasped and sobbed, spasaming on the bed and gripping my pillows until it all went still. The pain dulled to a stiff ache, my limbs shifting and changing. I watched in paralyzed horror as my lights dulled and turned dark black, like sin in the soul. I couldn't speak or scream as my eyes rolled back into my head, body rolling off the bed as they lolled back into place. I began to walk, struggling against the will of my instincs. Nothing. I was stuck. Like a robot. And then the memory loops, adding screams of my sisters, my brother, my fathers sobs. Over and over... in hell. That's where I'm locked in my own body. Hell.
Funtimefoxyimposter3
Level 46
The Tender
Joined: 5/3/2019
Threads: 49
Posts: 31,382
Posted: 3/26/2022 at 3:54 PM
Post #8
I was being raised to rule next season. My parents where kind and loving, very brave when taking care of riots and always gave me anything i wanted.
But they couldn't give me what i want now.

It was late in the day, everything was sudden. They came running to my room, mother grabbing me and ma(My other mother) shutting the door behind her. Mother was speaking rapidly, I was still half grown so i couldn't understand exactly what they where saying as she lept out the window, falling to the ground and slamming feet first. She jumped out the crater and ran toward the temple, the caslte looked to be ablaze behind her as i gazed behind her over her shoulder. The air was thick and smokey and i coughed, burying my face in her long rosey pink hair. I sniffled, confused as she placed me besides the Soul Stone on the middle pedistal. She patted my head, Ma coming over and kissing my forehead. They spoke quickly, over one another. Something about remmebering them, perhaps to stay strong? Something important, like those last moments in movies ya' know? I can't remmber though, I just remember their faces, their rosey and gold eyes full of love for one another and me. And then they ran out, shutting the temple tightly as it sank to hide into the ground as if our season was ending. I hugged the glowing pink stone besides me, starting to call for them. They didn't come as the light dimmed to only that of the Soul Stone, and i sobbed till i slept.

I didn't realize this had happened before, time really does repeat its self... huh...
Funtimefoxyimposter3
Level 46
The Tender
Joined: 5/3/2019
Threads: 49
Posts: 31,382
Posted: 3/26/2022 at 5:54 PM
Post #9
"He's hideous!" Screamed my mother, reeling back as my warped and mangled brother screamed, egg rupturing and hissing in steam. He looked like a human with stretched flesh on a twisted dragon skeleton. His eyes where bulging and looking up at us helplessly. I reached down and picked him up in my own human hands, cradling his warm body to my chest. He twitched and whimpered, clearly in pain.

"Throw it in the pit." Mother said, pushing me with at talon toward the large bit where many others like him lay dead. But i stared at my brother, my own flesh and blood, and I couldn't. Not like the others, he was too sweet. Too helpless, and i cared for him.
I turned and glared at her. "No. I'll fix him. And then he'll be all better." I said firmly.
She simply ignored me and left,

I've been raising him ever since, struggling to stay in my right mind as well as find a way to fix him. Nothing has worked, and he's more damaged now than when he was born. His bones don't set, his flesh doesn't heal. His head is too large and his hips too small to lift his weight.
See, interbreeding humans and dragons is dangerous. They don't always turn out beautiful, like me or the royals. A lot of the time, they end up like my brother...

I had no idea that this would be the least of my concerns...
Funtimefoxyimposter3
Level 46
The Tender
Joined: 5/3/2019
Threads: 49
Posts: 31,382
Posted: 6/8/2022 at 9:31 AM
Post #10
I stumbled into this world on accident. Im about thirty and others say Im grumpy, I just like to look at things seriously.
But Nova, that big ugly beast, he changed all that.
And then he ruined it. I didnt know dragons used humans like animals, breeding, food and even rituals! Im not a peice fo meat to be repurposed. I thought Nova understood me, cared for me. But I cant leave yet, the eggs are due soon. Ill name one, for the childrens own sake. Then Im gone, Im done. Im not tolerating people or dragons anymore.

Sorry boys, I just was young
Go to Page:
1, 2
Go to Top
This Page loaded in 0.041 seconds.
Terms of Service | Privacy Policy | Contact Us | Credits | Job Opportunities
© Copyright 2011-2022 Sylestia Games LLC.
All names and logos associated with Sylestia are Trademarks of Sylestia Games LLC.
All other trademarks are the property of their respective owners.
For questions, comments, or concerns please email at Support@Sylestia.com.