Overview
Stables
Hatchery
Inventory
Wardrobe
Referrals
Settings
Seasonal Festival
World Map
Generator
Breeding Grounds
Nurturing Grounds
Party
Task Log
Mission Log
Quest Log
Player Trades
Trade Broker
Currency Exchange
Eggling Auction
Pick A Door
Official Games
Un-Official Games
Jinxie's Jamboree
Festival Shop
Diamond Shop
Avatar Shop
Scale Shop
Inbox
Forums
Community Polls
Advanced Search
January 27th, 2022

74 Online
5:03 AM
Advanced Search




Active Players on Sylestia
Category
Total
Yesterday
Players
3,446
623
Sylestia Pet Data
Category
Total
Yesterday
Pets
6,852,500
2,036
Generated
527,814
199
Captured
1,035,793
80
Bred
5,288,893
1,757
Statistics updated daily at midnight
Recent Announcements
Thread
Posted
2022 Official Changelo.. Jan 3 Winter Festival Pet Tr.. Dec 23 Winter Festival Overvi.. Dec 18 Sylestia's 9th Ann.. Dec 17 Site Downtime - 12/6 @.. Dec 6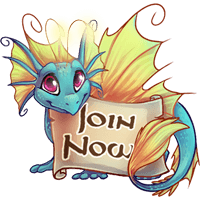 Forum Index > General Discussion > My first project attempt looking for hel...
Page 1
Author
Thread Post
Asagi
Level 65
The Kind-Hearted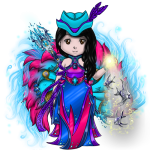 Joined: 9/19/2019
Threads: 152
Posts: 435
Posted: 1/13/2022 at 9:27 AM
Post #1
Im looking to attempt my first project and Im looking for anyone who would be willing to help. Here is what Im going for:




If you have any Zolxini which these traits that you would allow me to breed with, please let me know. Im also looking for people who might be able to hold a few of my stable pets please?
Stringworms
Level 67
Majestic Ice Carver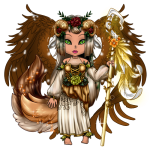 Joined: 12/13/2020
Threads: 103
Posts: 3,152
Posted: 1/16/2022 at 12:40 PM
Post #2
that looks really pretty! if it helps, i have some cute witch zolnixi with the needed genes from that theme you could breed with, and i can send you some pet dyes.
Go to Top
This Page loaded in 0.022 seconds.
Terms of Service | Privacy Policy | Contact Us | Credits | Job Opportunities
© Copyright 2011-2022 Sylestia Games LLC.
All names and logos associated with Sylestia are Trademarks of Sylestia Games LLC.
All other trademarks are the property of their respective owners.
For questions, comments, or concerns please email at Support@Sylestia.com.