Overview
Stables
Hatchery
Inventory
Wardrobe
Referrals
Settings
Seasonal Festival
World Map
Generator
Breeding Grounds
Nurturing Grounds
Party
Task Log
Mission Log
Quest Log
Themed Pet Codex
Player Trades
Trade Broker
Currency Exchange
Eggling Auction
Pick A Door
Official Games
Un-Official Games
Jinxie's Jamboree
Festival Shop
Diamond Shop
Avatar Shop
Scale Shop
Inbox
Forums
Community Polls
Advanced Search
August 15th, 2022

143 Online
2:25 PM
Advanced Search




Active Players on Sylestia
Category
Total
Yesterday
Players
3,445
495
Sylestia Pet Data
Category
Total
Yesterday
Pets
7,239,681
2,374
Generated
552,161
81
Captured
1,076,307
526
Bred
5,611,198
1,767
Statistics updated daily at midnight
Recent Announcements
Thread
Posted
Summer Festival Overvi.. Aug 11 Patriotic Event Pet Tr.. Jul 1 Patriotic Event Overvi.. Jul 1 Change to Pet Public S.. Jun 8 Spring Festival Pet Tr.. May 14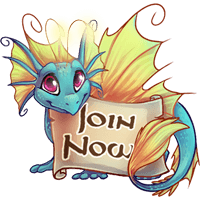 Forum Index > Official Games and Contests > 2021 Winter Festival - Pick a Door Serie...
Page 3
1, 2, 3
Go to Page:
Author
Thread Post
Lestatdelioncourt
Level 62
Majestic Ice Carver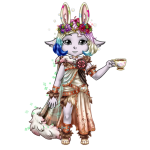 Joined: 7/22/2013
Threads: 36
Posts: 210
Posted: 12/27/2021 at 10:37 PM
Post #21
I got a move on door from a round on the 25 and when the next round came about it wouldn't let me pick a door
Edited By Lestatdelioncourt on 12/27/2021 at 10:38 PM.
Krinadon
Level 75
Guardian of the Realm
Site Administrator
Joined: 12/17/2012
Threads: 966
Posts: 13,647
Posted: 1/1/2022 at 8:15 AM
Post #22
Happy New Years, everyone!

Just a reminder, today is the last day to participate in this Pick a Door Series if you have not yet done so!

Game 12's Round 1 ends at 9 AM.

Game 13 begins at 12 PM.

And the final game, Game 14, begins at 6 PM.

Prizes will be announced and probably handed out sometime tomorrow.


Also, as a reminder, Round 2 of the Leaderboard Contests begins tomorrow, 1/2, at 12 PM!
Kaitt
Level 75
Trickster
Joined: 4/16/2018
Threads: 165
Posts: 3,386
Posted: 1/1/2022 at 4:29 PM
Post #23
yay boards starting again :D
Krinadon
Level 75
Guardian of the Realm
Site Administrator
Joined: 12/17/2012
Threads: 966
Posts: 13,647
Posted: 1/3/2022 at 10:57 AM
Post #24
If you won a prize where you get to choose your prize,
please wait to be PM'd about it. Thank you!

All Participants
Prize: [Frost Token] x250, [Bundled Ice Sculpting Agents] x2

Round 1
Prize: [Mystery Frost Essence] x1, [Melted Frost Essence (Regular)] x3

Round 2
Prize: [Mystery Frost Essence] x1, [Melted Frost Essence (Fabled)] x1, [Regular Ice Water] x1

Round 3
Prize: [Mystery Frost Essence] x2, [Melted Frost Essence (Majestic)] x1, [Premium Ice Water] x2

Round 4
Prize: [Fabled Frost Essence] x1, [Box of Ice Sculpting Supplies] x1, [Premium Ice Water] x2

Round 5
Door 1: Mystical Essence of Choice x2, Restricted Trait Disruptor of Choice x2
Door 2: [Peerless Avatar Token] x1, [Legendary Avatar Item (Winter - Retired)] x2
Door 3: 3-Vis Winter Festival Themed of Choice OR Frost Essence of Choice
Door 4: [Majestic Frost Essence] x1, [Fabled Frost Essence] x1, [Expedient Sculpting Agent] x1, [Box of Ice Sculpting Supplies] x1, [Premium Ice Water] x3

If you won a prize where you get to choose your prize,
please wait to be PM'd about it. Thank you!
Go to Page:
1, 2, 3
Go to Top
This Page loaded in 0.028 seconds.
Terms of Service | Privacy Policy | Contact Us | Credits | Job Opportunities
© Copyright 2011-2022 Sylestia Games LLC.
All names and logos associated with Sylestia are Trademarks of Sylestia Games LLC.
All other trademarks are the property of their respective owners.
For questions, comments, or concerns please email at Support@Sylestia.com.