Overview
Stables
Hatchery
Inventory
Wardrobe
Referrals
Settings
Seasonal Festival
World Map
Generator
Breeding Grounds
Nurturing Grounds
Party
Task Log
Mission Log
Quest Log
Player Trades
Trade Broker
Currency Exchange
Eggling Auction
Pick A Door
Official Games
Un-Official Games
Jinxie's Jamboree
Festival Shop
Diamond Shop
Avatar Shop
Scale Shop
Inbox
Forums
Community Polls
Advanced Search
December 5th, 2021

115 Online
2:50 AM
Advanced Search




Active Players on Sylestia
Category
Total
Yesterday
Players
3,117
717
Sylestia Pet Data
Category
Total
Yesterday
Pets
6,724,327
2,627
Generated
515,566
561
Captured
1,019,460
97
Bred
5,189,301
1,969
Statistics updated daily at midnight
Recent Announcements
Thread
Posted
2021 Stocking Stuffer Dec 1 2021 Advent Calendar Dec 1 2021 Official Changelo.. Nov 24 Black Friday Extravaga.. Nov 23 Ancient Temple - The S.. Nov 22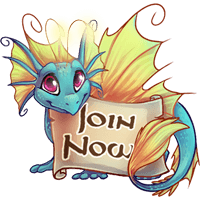 Forum Index > Q&A (Newbie Friendly) > Anyone use google docs for projects?
Page 1
Author
Thread Post
Meeku
Level 75
Leaf Bender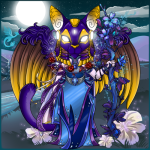 Joined: 7/20/2018
Threads: 18
Posts: 242
Posted: 11/25/2021 at 5:52 AM
Post #1
I wasnt sure where to post about this for discussion.

So i was hoping to find someone else who uses google docs for breeding project planning, like i do.

Recently I was trying to add offspring names from my pet profile page directly to my document by dragging the pet name into the document, like i usually do. When an error message popped up:

"

Unsupported image type"



Does this mean that pet names with links are treated as an image now? Kinda wondering if google did something new or if the recent server maintenance here on sylestia could have made the links coded differently? My web searches turned up unfruitful so here i am asking if its just me or has anyone else seen this error.

Just feeling a bit frustrated with needing to work harder on copying and pasting more information into docs manually. Thats what i get for having 44 projects to juggle.
Authoress13
Level 69
The Perfectionist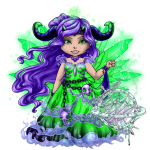 Joined: 10/13/2021
Threads: 3
Posts: 51
Posted: 11/27/2021 at 5:05 PM
Post #2
Sylestia stores pet images as links- that's how Generator designs are saved and shared. That could be why Docs is recognizing Sylestia links as images.
Meeku
Level 75
Leaf Bender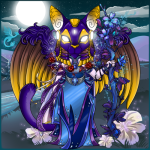 Joined: 7/20/2018
Threads: 18
Posts: 242
Posted: 11/27/2021 at 9:29 PM
Post #3
Yes, that is true. But I dont mean the image of the pet.
Until recently i was able to drag the pet's name into a google doc as a clickable link.
Shown below:



No idea why this changed though.
Go to Top
This Page loaded in 0.024 seconds.
Terms of Service | Privacy Policy | Contact Us | Credits | Job Opportunities
© Copyright 2011-2021 Sylestia Games LLC.
All names and logos associated with Sylestia are Trademarks of Sylestia Games LLC.
All other trademarks are the property of their respective owners.
For questions, comments, or concerns please email at Support@Sylestia.com.